Last month, Dallas Stars president and CEO Brad Alberts announced the hiring of Alvaro "Al" Montoya to serve as the team's director of community outreach. Montoya was the first native Spanish speaker in league history, and after retiring in 2019, the former first-round pick scoured the league to find an organization willing to give him a chance to pursue a new passion in the sport: connecting with underrepresented groups to grow the game.
He found one in the Stars. Already he has spearheaded a party ahead of last night's preseason game to coincide with Hispanic Heritage Month and coached a clinic in El Paso. Next week, he will represent the Stars at the Amerigol Latam Cup in South Florida. He's quick to caution that the shape of his job is still very much a work in progress, but he knows that the greatest key is effort. 
"The most important thing is that we're consistent," he says. "We're not resting on our game being the best game on earth, and we're getting in touch with communities and going to see what we can do with them."
With that in mind, I reached out to him last month ahead of Hispanic Heritage Month to learn what outreach actually looks like to a fanbase that has traditionally been underserved by hockey and the NHL. It's one thing to speak of engagement and another to tailor a strategy to a demographic that includes many different backgrounds and heritages.
Montoya spoke with StrongSide about Hispanic Heritage Month, history, and his own unique journey from elite athlete to unlikely ambassador. This conversation has been edited for length and clarity.     
Before you broke into the league, you were a star at the University of Michigan and backstopped the US World Junior team to its first gold model, in 2004. How did that register, breaking two barriers at once: being the first native Spanish speaker in the NHL and being the top goalie drafted, especially in a sport where goalies are rarely drafted in the first round to begin with?  
What really catapulted me is that I had been on this trajectory already. I played in Texas and went to high school here at 15. I was the youngest player in the league here playing for the Texas Tornadoes out of Fort Worth, and North Richland Hills. At 16, I went to the Team USA National Development Program based out of Ann Arbor, Michigan. Then, at 17, I graduated early from high school in three years and received a Fulbright scholarship to be the starting goalie at University of Michigan. So that trajectory had already started. Then the cherry on top was when we won. When I got invited to be part of Team USA for the World Junior Championships, we had an all-star team. We won that gold model, and that was my world stage early on. In the U.S. I was already known around the hockey world, and once I got selected, I think it was known that I would be selected in the first round. It was just a matter of where I was gonna land. It didn't matter that my last name was Montoya. It didn't matter that one of my languages spoken was Spanish. At that point I was just a hockey player. I've said it before: this game has given me so much, and the memories, and the opportunities, and my time within the game, 99.9 percent of that time has all been fantastic. 
At that point on that world stage in 2004 in Raleigh, North Carolina, when the NHL draft was going on and I got selected sixth overall by the New York Rangers, it really was a culmination of what I had accomplished as a hockey player and really just that stepping stone to take that next step. When I realized being Al Montoya, or "Al Montoya, the first Spanish-speaking player to ever play in the NHL," giving interviews in the locker room for the first time in one hundred years in Spanish — it was just an honor. It was an honor and it was like seeing my grandparents and their American dream, fleeing communist Cuba with no idea why they were doing it but knowing it was for future generations — to really see that come full circle, it was an honor. Only then did I realize the importance of the potential platform that I had. 
Speaking of 2004, you played with some great names that draft year, including Ryan Kesler and Zack Parise, but also someone Dallas just signed: Ryan Suter. When we talk about underrepresented, or less represented groups, we also typically talk about stereotypes. Were there any stereotypes you had about the NHL before breaking into the league that surprised you because maybe they were less true or not true at all?
Not so much stereotypes. I really didn't have the opportunity to watch many players. I was more concerned with playing the game, being out with my friends, and being out in the street. They always asked me who my favorite player was, and I always go back to when I was at the University of Michigan, and it was Marty Turco. 
Why Marty Turco? Because he was a goalie who had gone through the system like I had, from the University of Michigan to pro, and I wanted to do the same thing. I didn't have stereotypes coming in because I didn't have time to hear them, either. I didn't have an in in the hockey world, so you didn't really know what was on the inside, or what was on the outside. So, for me. I just saw it as an opportunity to play. 
You went back to school a few years ago after finding a photo of your grandfather, Manuel Silva, who shared a class with a very famous/infamous person. Who was the other person in the photo, and why was this moment important for you?    
In 2019, when I retired, one of my goals — other than spending time with my family, with my kids, and my wife, and being there to do the little things that were big for me — was to help my mother in any way, shape, or form that I could. At that moment, it was helping her move out of her house that she had raised her four boys with and giving us these fantastic opportunities. 
So, this one day, after moving her out of this huge house we grew up in, she points to this little box, and says, "There's your grandparent's things." It's a little wicker box. And I'm shook. Because inside that box, I call it my "caja del tesoro," my treasure box. In there, I unraveled so much history of my family. I thought about my grandparents coming to this country, who couldn't really talk about it, whether it's because they were so young or because my mom was so focused on getting to work. So, in there, I find this picture. I always knew my grandfather went to law school. I always knew he was a lawyer. He graduated from the University of Havana. But in there you see the picture, and who his classmates were, and he went to school with Fidel Castro. 
I consider myself a history buff at this point. My great great grandfather was one of the founding members of Bahamas, which Castro turned into his hometown. So I can only imagine the things that went through my grandfather's head after we fled Cuba, and the stories he had to deal with and the connection. For me, it was important because my grandfather would always say, "School and education is the one thing they can't take away from you." They can take everything else away except your mind and your knowledge. 
So I remember, whether it was when Team USA was calling me at 15 or the OHL, which makes you turn professional and you can't go back to college, and my mom saying, "No, Alvaro, you're gonna go back, give it another year, school is so important, and a career is so short-lived," that school has always been an emphasis in our lives. 
Sure enough, when I retired in 2019, the first thing I did was enroll back in school and not just to honor my grandparents and my mother, but for myself. To show my kids to keep that legacy going and show the importance of it. Sure enough, my first class was taught by a Cuban-American at the University of Michigan, Silvia Pedrasa. It was a graduate-level course on American immigration. It couldn't be any more fitting to what I'm trying to do today. It's really a tragic story but also a beautiful one.  
[img-credit align="alignnone" id=" 866115″ width="2560″]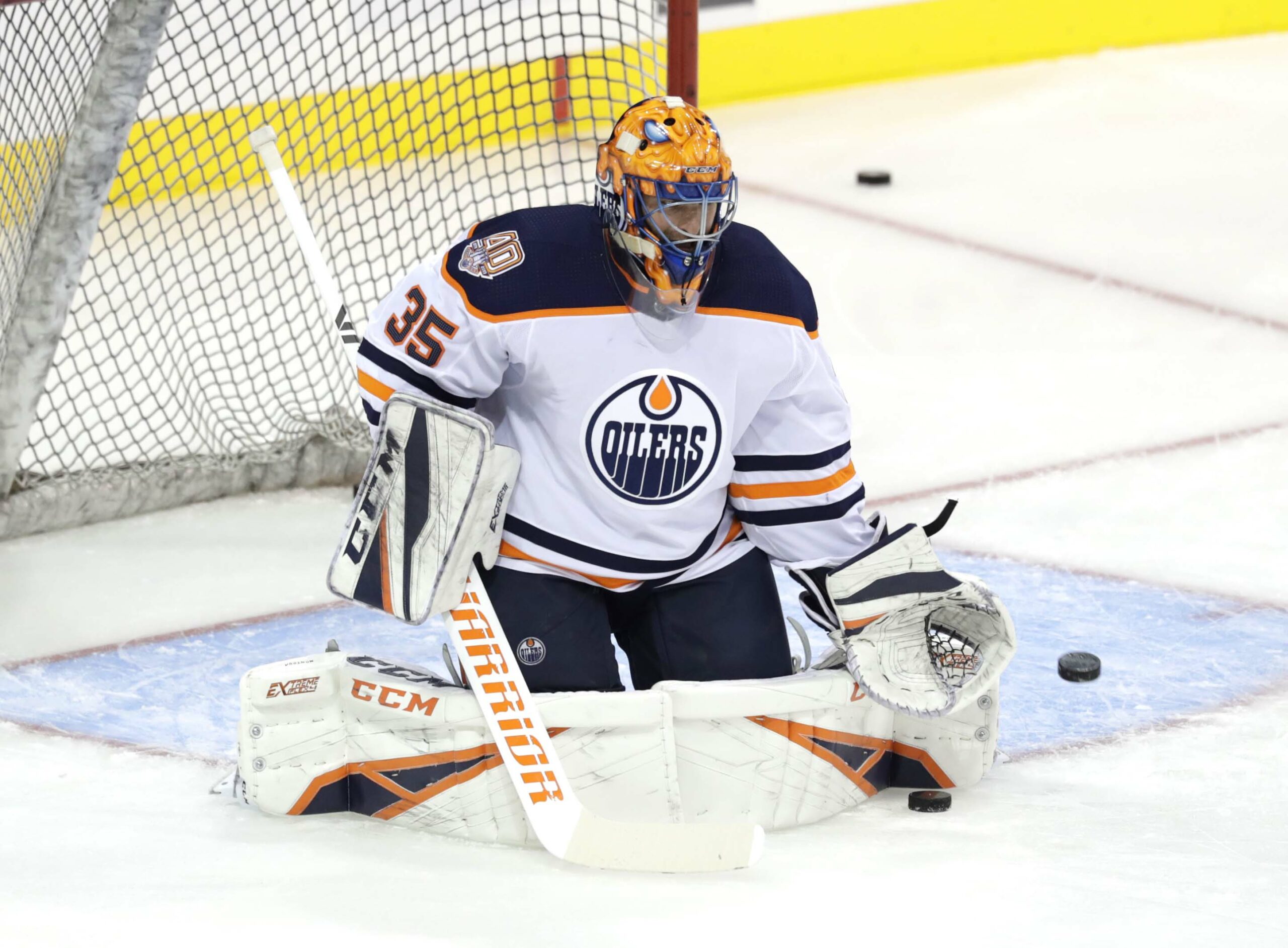 [/img-credit]
While going to school I understand you wrote a 30-page paper about the intersection between sports and American immigration. Was there something in your research that inspired you to start taking a more active approach to connect more Latinos to the game of hockey? 
I think it was understanding whether you were Irish, English, Mexican, or Cuban, in these enclaves were where sport allowed us to assimilate. It allowed you to bring over this cultural capital — where otherwise people wanted you to sound or look a certain way — and sports gave these young immigrants the opportunity not to only develop but also to feel American and to have a common language.     
I hate to highlight the low-hanging fruit. But I know you had personal experiences that inspired you to take a more active approach as well. When we think of racism, we tend to think of something obvious and sinister. Not something "light-hearted" and dumb. What happened in Canada in 2011 that made you realize hockey could be doing more for Latinos?
When I got to Canada, they started playing these radio shows, and there was a radio bit where "Al Montoya" would call in as Tony Montana [from Scarface], and "I" would speak with this thick gangster accent. To me, it was just very unacceptable. I mentioned something about it, and nothing was done. But I continued to go on, and I'm just thinking, "This is such a beautiful game. Why put people in a position where they can broadcast nationally, whether it's ignorance, or whatever it is, and continue to perpetuate stereotypes of segments of people?"
For me, hockey in the Latino community or underrepresented communities in this game need to feel more welcome instead of just a side joke. I think that's what we're doing here at the Dallas Stars. Not only do they understand that it's the right thing to do, but they're leaders in this. They understand that diversity brings strength, different perspectives, and know that will ultimately lead to a better product and really a better game.        
In trying to reach Spanish speakers, how do you approach such a diverse group as one? Do you see a common thread — Mexicans, Puerto Ricans, Cubans, for example — between them that makes you think hockey is not just for everyone but for them specifically?
Here in the United States, we've already been put into one group, like in the 1960s when we needed to come together as Latinos or Hispanics to have a bigger voice and to be heard over schooling, or representation in the government. And we are stronger together, and I think now, here in the US, you can't grow without Latinos. 
So why is hockey so great and such an avenue for them? I can only speak for my personal perspective, and that is "What did hockey do for me? What did sport do for me?" Sport gave me the opportunity. I came from a Spanish household and experienced the culture shock of suddenly being in a predominantly Irish Catholic neighborhood, so already I didn't know where I stood given that I looked and sounded different. My family sounded different than most of the people around me. 
But it was sport that allowed me to develop, and everything that came with that: my mom, just the excitement, and the excitement of my family. They were the best recruiters and the best allies. Every game I would be on the road, she would have a group of 20 aunts and uncles all celebrating, dressed from head to toe in whatever jersey for whatever team I happened to be playing on. What we like to do as Latinos, whether you're Mexican, Columbian, Cuban, or Puerto Rican—we love to get together. It's not just a language understanding, but in our culture, we love to be together, and we love to celebrate. Sport allows you to do that. In that way, I think hockey is very similar to soccer, which is very big in Latin America. And I know, with just a taste of it, Latinos and Hispanics would be loved.  
Thinking back to your grandfather, as a Chicano myself, I can only speak for my parents, and their parents — but for them, they viewed their culture as counterproductive. It was more important to fit in, not speak Spanish, or learn your history on your own time. It felt like a passive pride. How do you approach a potential Latino fan who might be struggling with that duality, and get them to embrace both a game and a culture that's been denied them in some ways all at once?  
It's funny you mention that because I go back to the class at the University of Michigan under Silvia Pedraza, and she was fantastic. She said, "Alvaro, it's that second generation that wants to know about where they came from." That first generation, they came here, and their job was to go to work, whether it was my mother translating for my grandparents who didn't even speak the language at 45, 40 years old, and my mother being 13, 14, 15, 16 putting herself through medical school. They didn't have the moments to stop and say, "Where do we come from? What's our history?" 
It's that next generation of kids where the questions start to pop up. And it did for me a little late because my grandparents had passed, but I'm still honoring their memories every single day. Now, I'm American, but I'm also Cuban American. I'm American 110 percent, and because of the sacrifices they made, I wear it on my sleeve. I remember it like it was yesterday. I remember my grandfather saying this country gave us freedom when no other country would and how much he loved it, and how grateful he was to be a part of this country. 
If we can find a way to embrace culture and not be afraid of it, I think having someone like myself who wasn't part of the norm, who didn't grow up with the normal hockey lifestyle, is just another way to show it. Doing things like we're doing now, with Hispanic Heritage Month, but to continue doing these things, honoring and highlighting people in the Latino and Hispanic communities. To really show that their face is a face among hockey.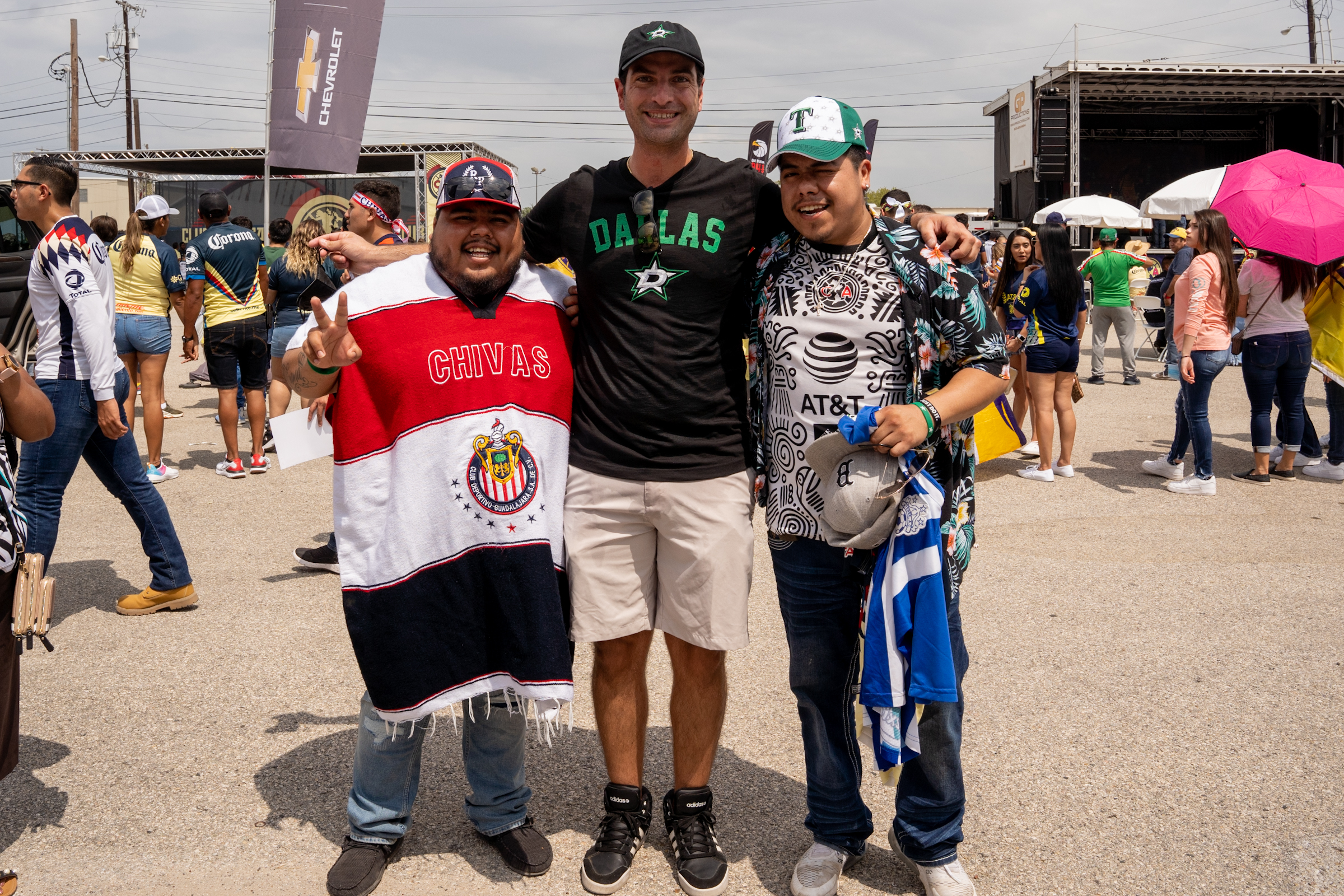 Since we're talking about and to Latino fans and the complicated journey we sometimes take in finding out who we are compared to other groups, what's your message to them about the importance of taking pride in your culture?      
I think the message is, here at the Dallas Stars, we are embracing it. We are embracing different perspectives. We don't want you to put on this jersey, or put on this hat, and be something else. We want you to be who you are and feel comfortable doing it. We're gonna lead the way. I feel like we already are with this group of people they have hired, and we're gonna continue to celebrate these underrepresented fans, and underrepresented communities. 
How are we gonna do that? We're gonna go to you, and we're gonna be consistent. Hockey's already done so many things that I always say this—the charitable aspects, being there in communities where people might need assistance, or might need someone looking out for them. But at the same time, it's going after those doctors, lawyers, those small-business owners in this community and saying, "Hey, we already know you're spending a lot of money. Let me show you why you should spend it on hockey."
"Inspiration" might be a bad word. But was any of this provoked in some ways by the cultural shift in the NHL? Between Robin Lehner and mental health, Akim Aliu and racism against African American players, the Mike Milbury incident. The voice for Latinos at the NHL level by contrast is exceedingly small to nonexistent. You are all there is. Did this feel like a responsibility in some ways?    
No, that's a great question. I started this journey in 2019 when I retired, and I said, "Okay, I'm gonna put hockey on the back burner." After a month I said, "Nah, I wanna get back to work." How do I want to do it? I want to use my two passions: my love of hockey and my culture. I struck up this relationship with the deputy commissioner Bill Daly and the executive there, Kim Davis. Within two months, I flew to New York City, met with them in their offices and said, "I'm not really sure what this looks like, but I know I'm onto something. Use my platform to grow the game." It wasn't reactionary to anything that was happening, because I feel like things like that fade out. What I mean is that, in terms of what we're doing now, where the league was coming from in putting a real system in place, was honest. For whatever reason, it wasn't happening before, but here we are today, and here's what we're gonna do, and we're gonna be consistent, and we're gonna continue to grow the game. 
There are a lot of states with growing Hispanic populations. Arizona, California, or even Florida, with the highest concentration of Cuban Americans. Yet you chose to connect with the Dallas Stars. What about Brad Alberts and Jim Nill made you decide to choose Dallas as the place to take on this daunting task?
I spent two years, from 2019 until I walked into this door here, surveying owners and presidents and exchanges on mostly every team in the NHL. And you know what? When I started that conversation two years ago with Brad and Jim, they were at the top of my list. 
Why? It just felt sincere. They understood it was the right thing to do. They got it. They understood it's time to do it. I've said before, I think I could write a book on what executives have said to me. "Oh, we don't have a large population here in South Florida of Hispanics," or some of the craziest things you wouldn't even believe. So it wasn't just an easy decision. When I spoke to Brad the last time before I came down here, I knew we were ready to go after this community. We understand—I had seen what they had been doing in the office, and that it wasn't just to check a box. It was an opportunity here in Dallas, where, what, the Hispanic population is almost 50 percent? So the opportunity to really go after that underrepresented community, and make a measurable difference, I think what we have planned and what we're doing each day is something new but exciting. 
Maybe this is not the question for you, but I think about the fact that arguably hockey's best goal scorer is Hispanic, and I think, why don't more people know that? Why aren't casual fans talking about Auston Matthews? Clearly, Dallas is doing something different. Are there some things the Stars are doing that you'd like to see the NHL adopt at large?
I think telling different stories. Telling player stories from a unique perspective. I think you're gonna see this month that they will start telling stories like Auston Matthews. You won't see it as "this American kid" but "this American kid that was raised by a Mexican mother," etc. I think those are ways to connect to new fans instead of just telling the same hockey story over and over again. It's telling stories that maybe don't relate to hockey that will bring in this bigger audience or that will help people connect that are not fans of hockey, but that could be fans of these individuals and their fantastic stories.
Do you think maybe part of the battle is battling against that current of the NHL's cliches about "no 'I' in team" and how we win as a group — which is true, I'm not trying to criticize that element of the game or those principles — but compared to the emphasis in the NBA or NFL, which finds that balance between embracing the group and embracing the individual: couldn't hockey do better there?   
No, you're right. And that's why I think it falls back on the league and on the teams to tell these stories. I think the NBA has done a great job. I think the NFL is taking notes from the NBA on how to make their players more known, or the things they do or say in the community that we're not all aware of. From my experience, these men and women are doing amazing things day in and day out, and they should be highlighted. I think if the NHL can take note of that, I know the Dallas Stars are doing a great job, helping tell these players' stories, I think that's just another avenue on how we can grow this game. 
Get the ItList Newsletter
Be the first to know about Dallas' best events, contests, giveaways, and happenings each month.