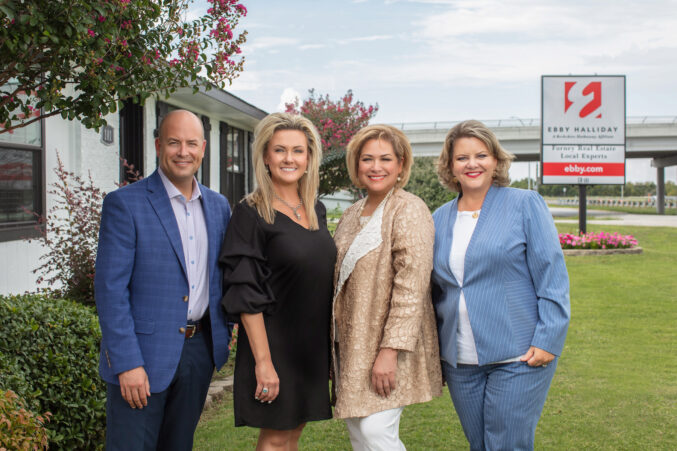 Ebby Halliday Companies Join Forney Community
Expansion continues for North Texas real estate leader.
By Ebby Halliday
Published in Sponsored
October 15, 2020
2:06 pm
In September, the Ebby Halliday Companies opened a new office in Forney to serve the fast-growing Kaufman County and the surrounding area.
Like all Ebby offices, the Forney office features the latest technology and offers home buyers and sellers one convenient residential real estate experience, including brokerage, mortgage, insurance, and title services.
Ebby's new Forney office is ideally located between the company's two Rockwall offices and its Cedar Creek Lake Office. Ebby Forney agents are utilizing a combination of knowledge, experience, and top-notch resources to assist clients with one of the most expensive and important transactions of their lifetime.
In addition to opening its new Forney office, the Ebby Halliday Companies recently opened a new Cedar Hill office, are currently building a new Prosper location, and have also expanded into Oklahoma.
Looking to make a move? Whether you're considering buying or selling a home or other property, Ebby is here to serve you.
For more information about Ebby's new Forney office, visit forney.ebby.com and follow along on Facebook at facebook.com/ebbyforney.