The pandemic has made us look at our homes differently. In addition to providing a place for us to cook our meals and lay our heads at night, they need to function as offices, gyms, schools, and movie theaters. If they've got a pool and a landscaped backyard to make up for the lack of a vacation, all the better. We wondered how hard it would be to improve our standard of living in today's real estate market, so took a look at a few different options: downsizing, so we could go ahead and buy that Airstream; upsizing, so we could put a little distance between us and the kids; or buying a lake house, since commuting is no longer a problem. We were surprised to discover just how many options there are, and just how quickly they are flying off the shelf. We invite you to dream a little and play along.
Read More From Our Real Estate Issue:
Downsize
If you're looking to reduce your overhead and shrink your chore chart, these cuties are all under 1,750 square feet, with wiggle room to spare.
Can you guess the value of each home?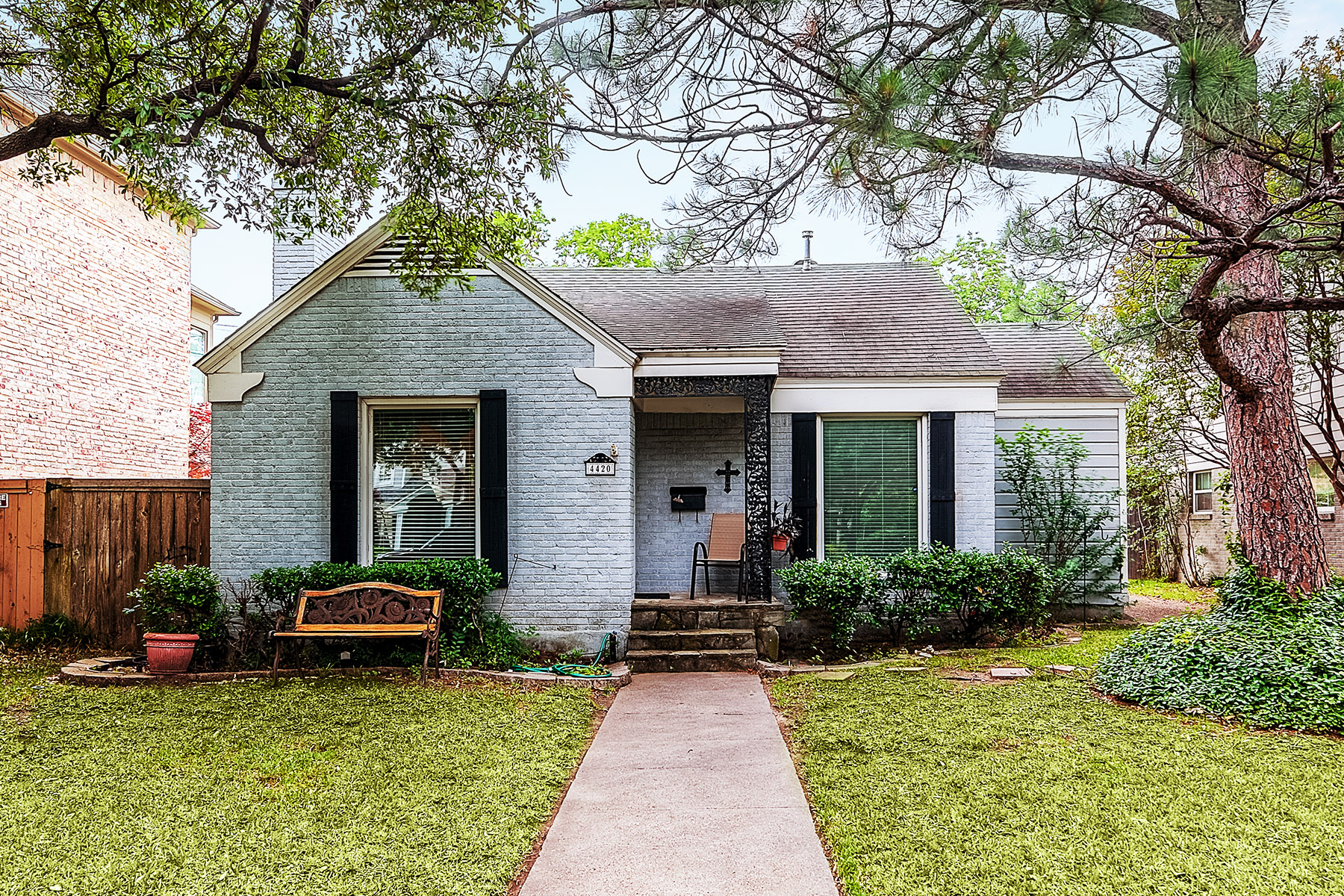 4420 Hyer St. | Highland Park
2 beds, 2 baths, 1,249 square feet
Sure, it's adorable. But this 1941 baby blue bungalow on a 7,143-square-foot lot is destined for the wrecking ball. Nobody's even bothering to pretend otherwise (or to update the interior).
–GRAVITYFORM–QUESTION–1–
5207 Pershing St. | Knox/Henderson
3 beds, 2 baths, 1,662 square feet
The finished attic in this 1940 Charles Dilbeck design could be converted to a Zoom room. The covered back patio is perfect for alfresco entertaining.
–GRAVITYFORM–QUESTION–2–
2712A Throckmorton St. | Oak Lawn
2 beds, 2 baths, 1,672 square feet
Award-winning architect Edward Baum came up with this affordable townhome design that is based on a standard city lot and built around a courtyard to maximize natural light.
–GRAVITYFORM–QUESTION–3–
6125 Martel Ave. | Wilshire Heights
2 beds, 1 bath, 1,304 square feet
A tile roof and stone facade offer plenty of curb appeal, while a built-in MosquitoNix system ensures the back deck gets plenty of use.
–GRAVITYFORM–QUESTION–4–
5124 Malcolm X Blvd. | Southeast Dallas
2 beds, 2 baths, 840 square feet
This exercise in minimalism is made from shipping containers. It's energy efficient, moisture resistant, and will outlast us all. Bonton Farms and the Buckeye Trail are a bike ride away.
–GRAVITYFORM–QUESTION–5–
5923 Mercedes Ave. | M Streets
3 beds, 2 baths, 1,727 square feet
The outdoor add-ons just don't quit. There is a glassed-in sunroom and trellised patio that run the length of the driveway, and there's an extensive covered patio for entertaining out back.
–GRAVITYFORM–QUESTION–6–
Room to Roam
Just how far do you have to go to get away from it all?
Can you identify where these spacious spreads are located?
303 S. Center St.
$749,900 | 5 beds, 3 baths, 5,460 square feet
This 19th-century Colonial Revival has seven fireplaces with antique mantels, Tiffany-style glass windows, and a saltwater pool. Separate quarters allow for convenient quarantining of guests.
–GRAVITYFORM–QUESTION–7–
4808 Bill Simmons Rd.
$2,095,000 | 4 beds, 5 baths, 5,277 square feet
The covered exterior terraces add an extra 2,000 square feet of living space, plus there's a separate guesthouse, pool, pond, and putting green.
–GRAVITYFORM–QUESTION–8–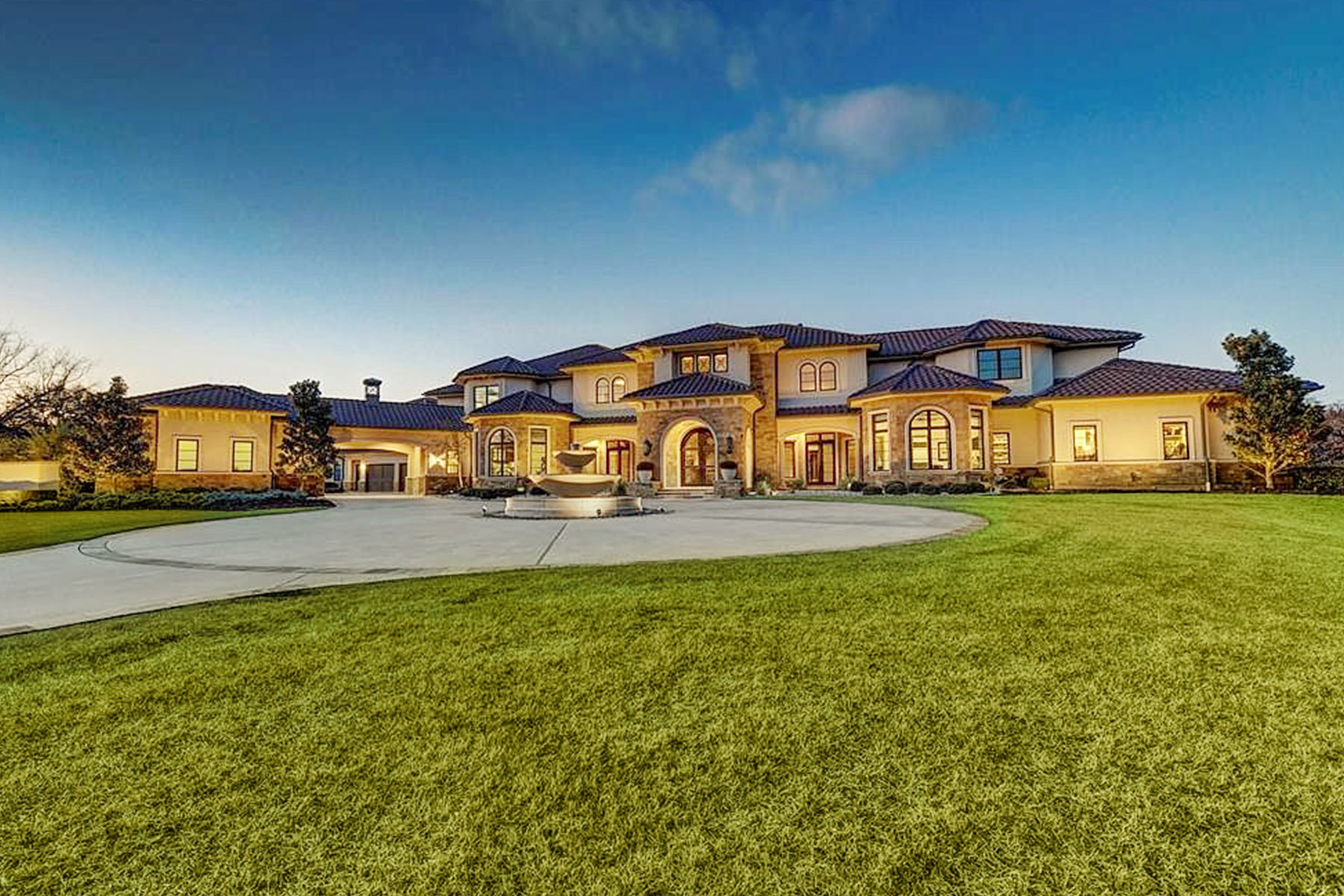 940 W. Dove Dr.
$9,999,900 | 8 beds, 13 baths, 16,477 square feet
Former Pacers star Jermaine O'Neal built this custom home with a regulation NBA court and two-lane bowling alley in 2012.
–GRAVITYFORM–QUESTION–9–
3 Stonebriar Way
$3,995,000 | 5 beds, 6 baths, 7,675 square feet
You don't need to go to Big Cedar Lodge when you can bring Big Cedar Lodge to you. The resort-style home includes four en suite bedrooms, all with patio access to the pool.
–GRAVITYFORM–QUESTION–10–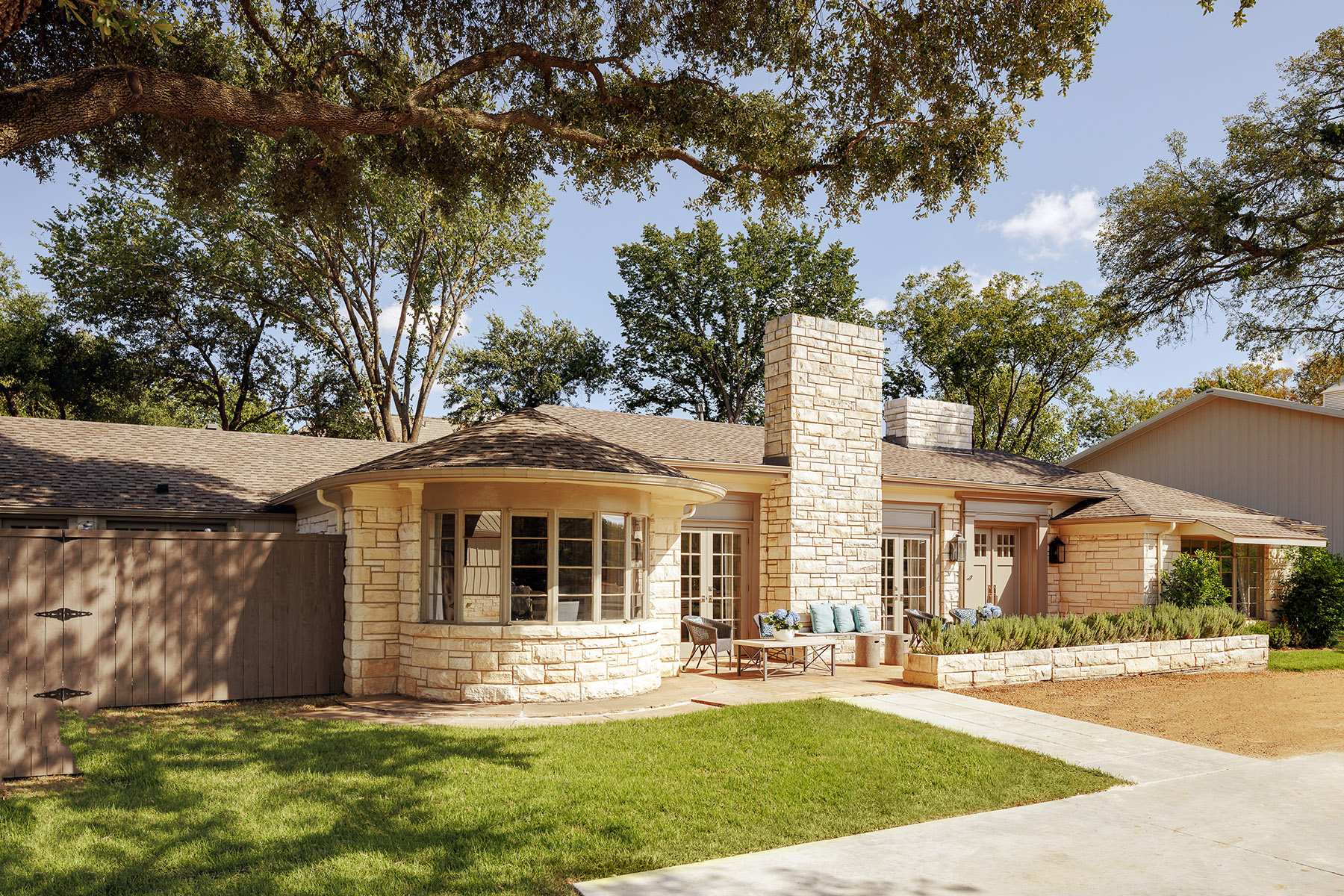 4707 Walnut Hill Ln.
$2,095,000 | 2 beds, 2.2 baths, 4,480 square feet
The equestrian estate on 2.11 acres includes a horse barn, tack room, three fenced pastures, an outdoor arena, and a separate trainer's residence.
–GRAVITYFORM–QUESTION–11–
8923 Devonshire Dr.
$2,200,000 | 6 beds, 5.5 baths, 6,985 square feet
There are six living areas in this English-style home, three of which overlook the back garden and creek, so every family member can have his or her own playroom.
–GRAVITYFORM–QUESTION–12–
1558 Hidalgo Ln.
$2,235,000 | 5 beds, 7 baths, 5,800 square feet
You have to look twice to verify that, no, those aren't actually mountains on the horizon. They're suburban rooftops. But who's going to stop you from pretending?
–GRAVITYFORM–QUESTION–13–
Lake Life
Vacation homes have become even more appealing, especially if you don't have to get on a plane.
Can you guess the drive time for these waterfront getaways?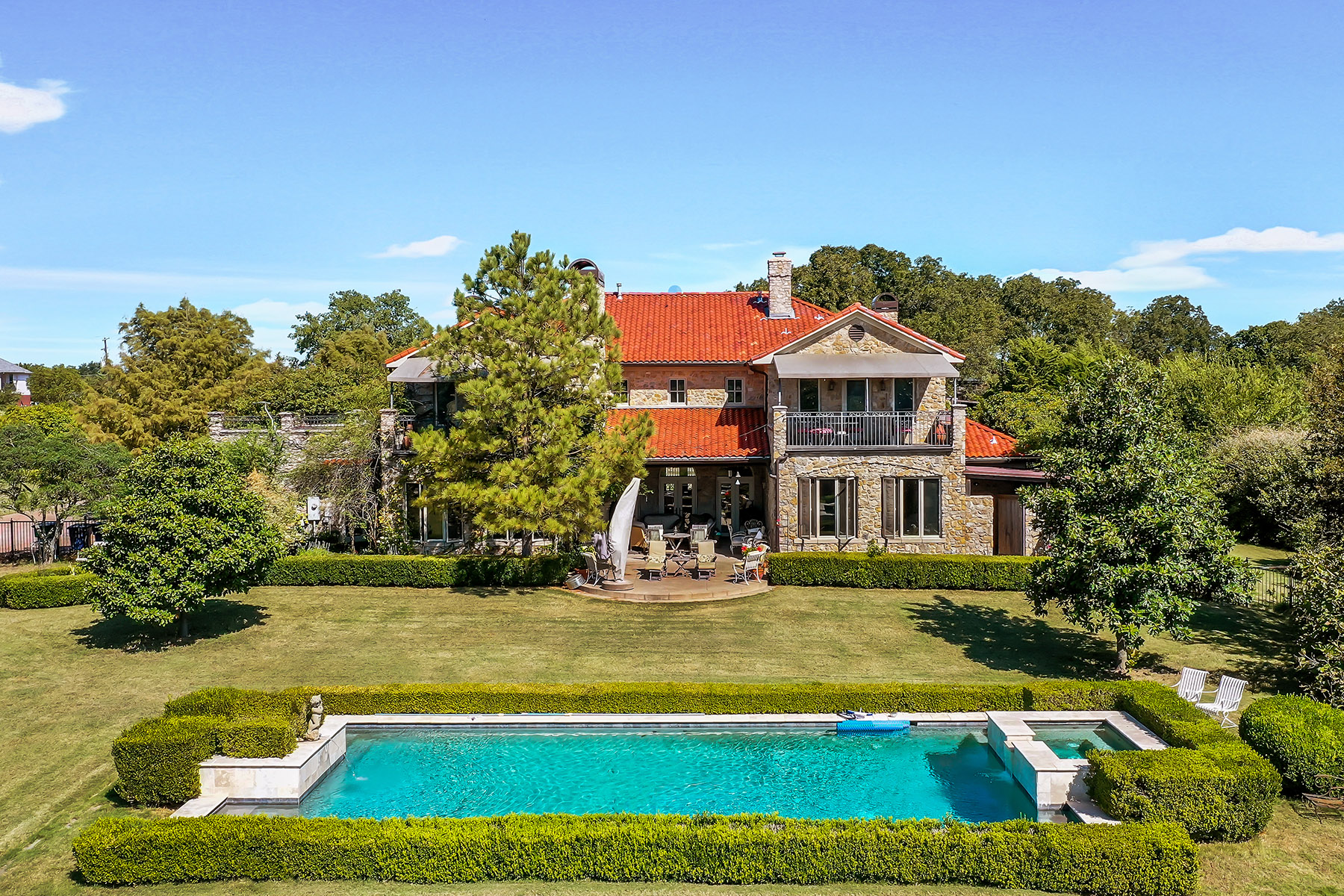 453 Terry Ln. | Heath | Lake Ray Hubbard
$2,280,000 | 4 beds, 4 baths, 5,729 square feet
It's like a horse ranch in Tuscany, only without the vineyard or olive trees. Just stock up the wine room, and act like the bottles are from your own vines.
–GRAVITYFORM–QUESTION–14–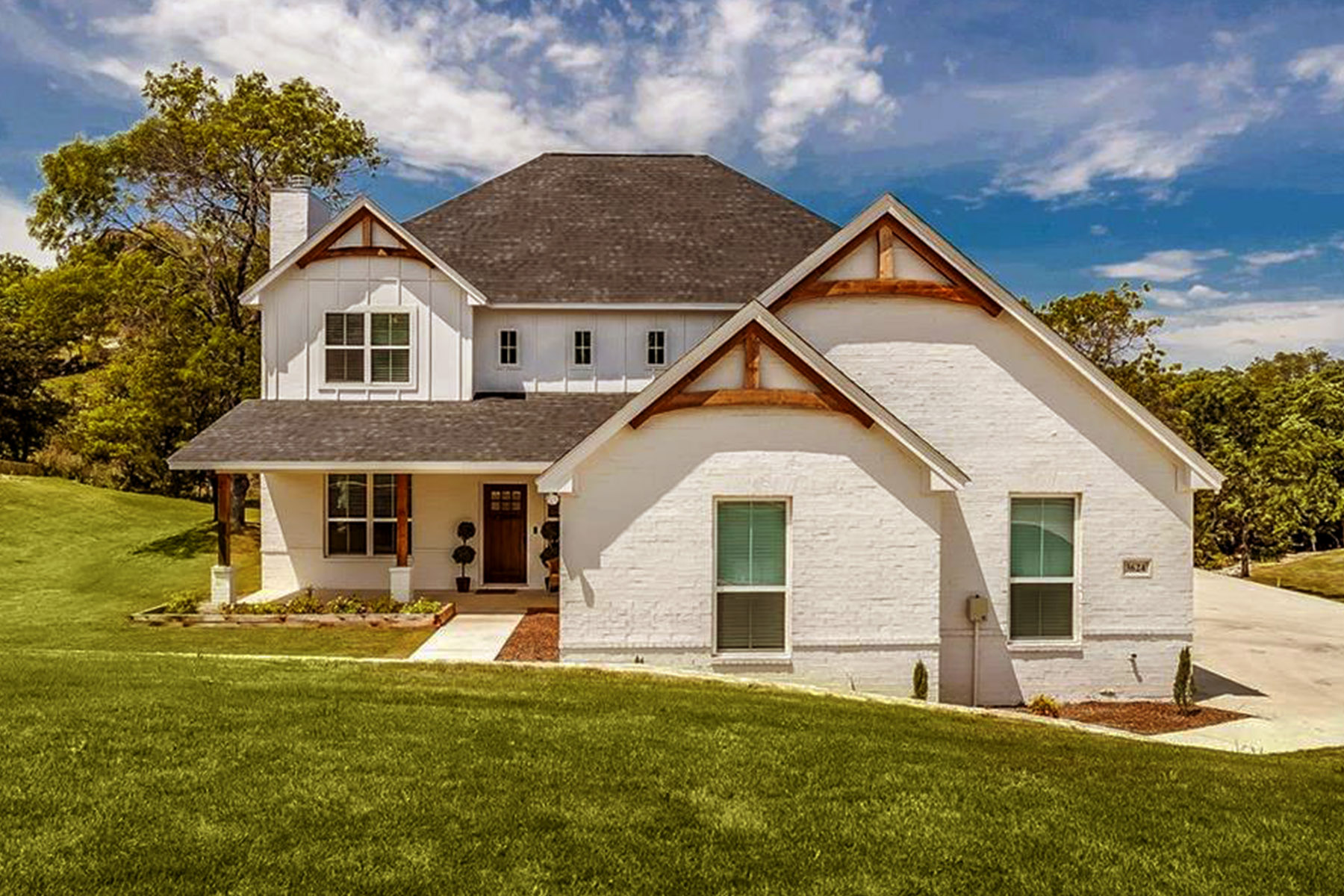 3624 Overlook Mnr. | Weatherford | Lake Weatherford
$499,000 | 5 beds, 4 baths, 3,400 square feet
Be sure to claim the bookshelf-lined room with the fireplace for your remote office. The kids will be busy in their game room upstairs.
–GRAVITYFORM–QUESTION–15–
1056 Bluff Creek Pt. | Strawn | Possum Kingdom Lake
$1,999,000 | 3 beds, 4 baths, 4,224 square feet
The lake's iconic lighthouse could be yours. At the bottom of a concrete drive is a two-story boat dock where you can fish to your heart's content.
–GRAVITYFORM–QUESTION–16–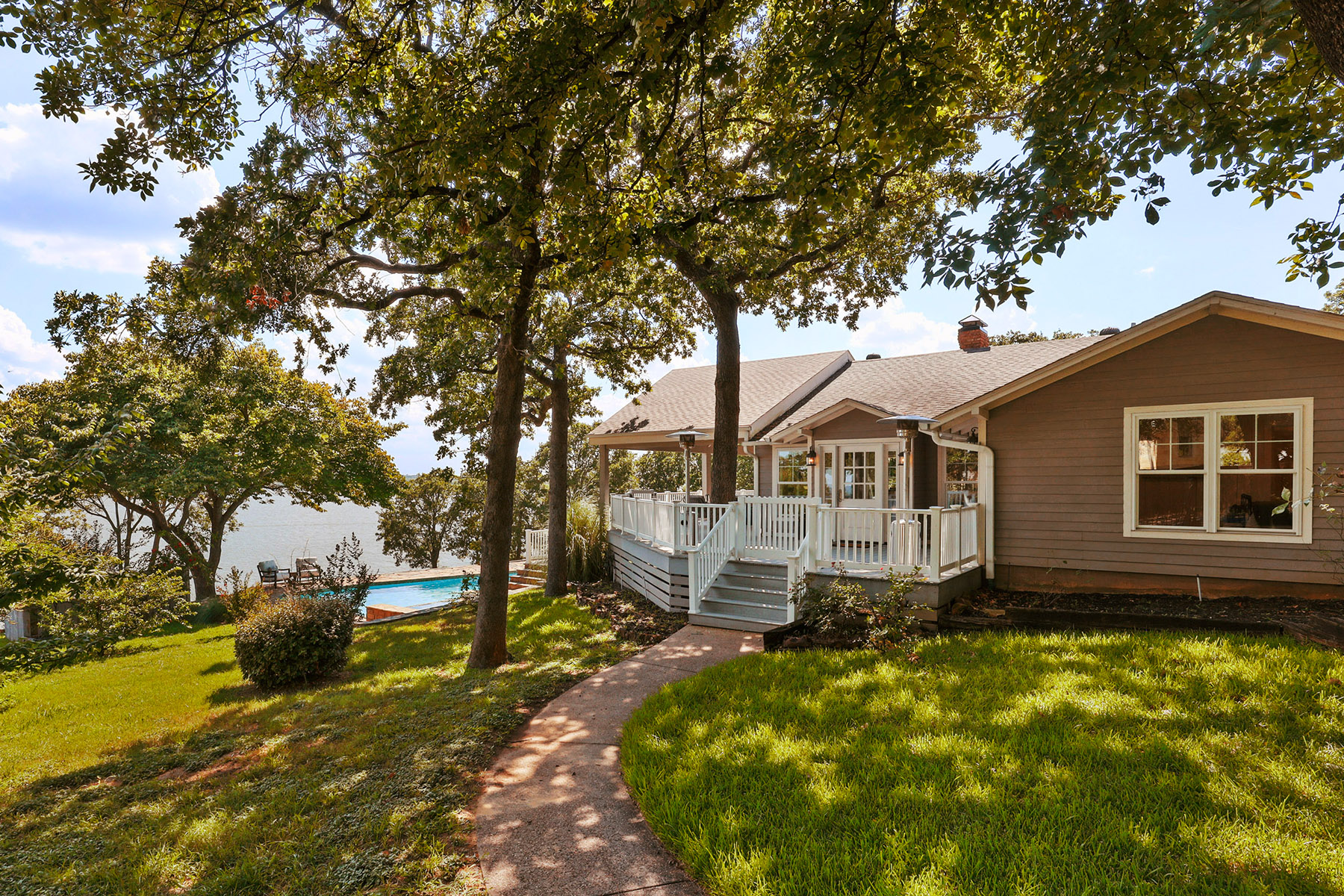 2601 Long Ln. | Flower Mound | Grapevine Lake
$1,430,000 | 3 beds, 4 baths, 2,190 square feet
A modest front belies a spacious shiplap-clad retreat behind, with vaulted ceilings and unobstructed sunset views from the living room and in-ground pool.
–GRAVITYFORM–QUESTION–17–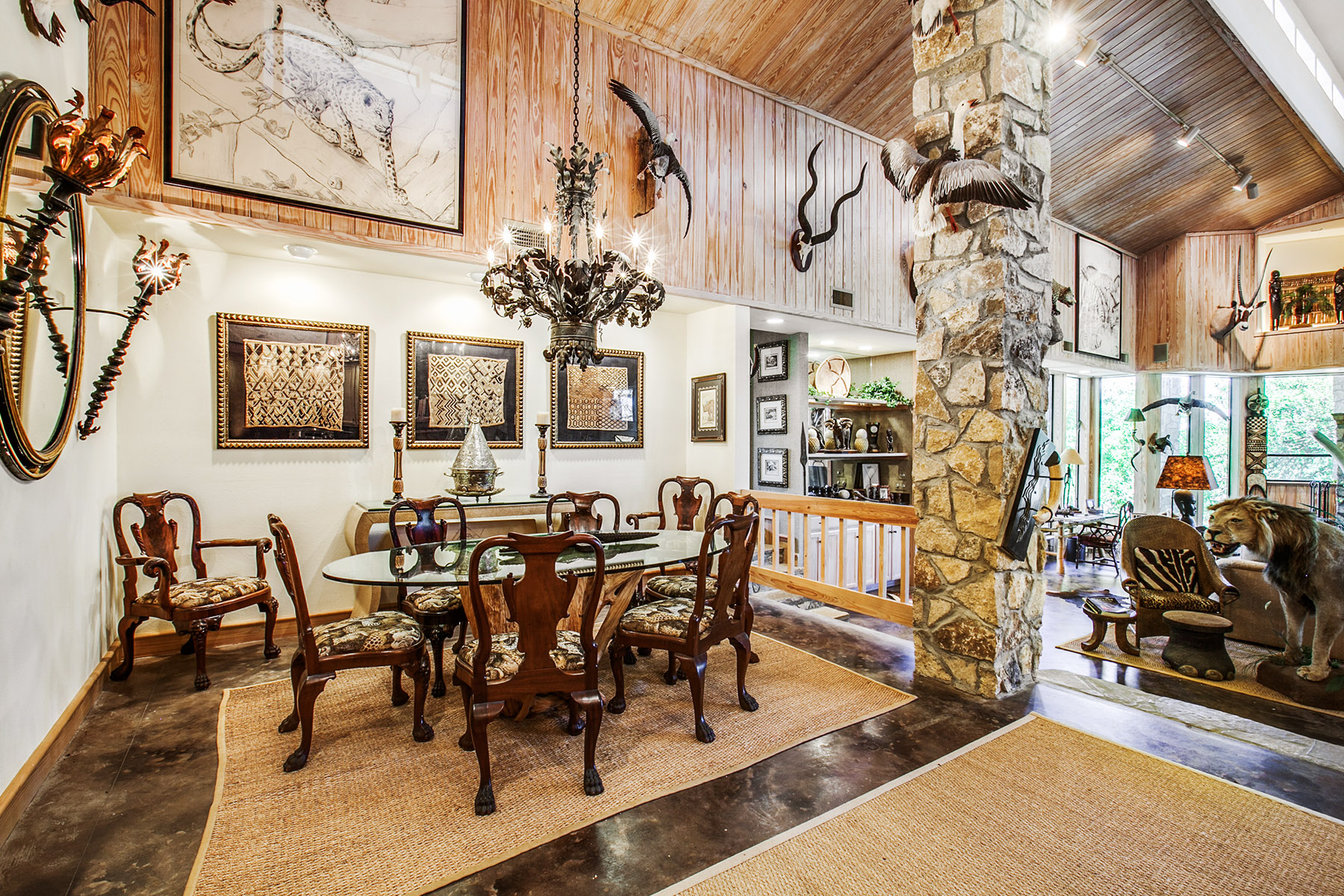 124 Private Road 1610b | Clifton | Lake Whitney
$899,000 | 3 beds, 3.1 baths, 3,888 square feet
Feel like you're on safari in this wood-, stone-, and bamboo-clad home in The Highlands gated community, perched on the limestone cliffs of Lake Whitney.
–GRAVITYFORM–QUESTION–18–
180 RS County Road 3324 | Emory | Lake Fork
$385,000 | 4 beds, 3 baths, 2,900 square feet
You save a little money with this lemon drop cottage set back from the lake, but it still comes with waterfront access.
–GRAVITYFORM–QUESTION–19–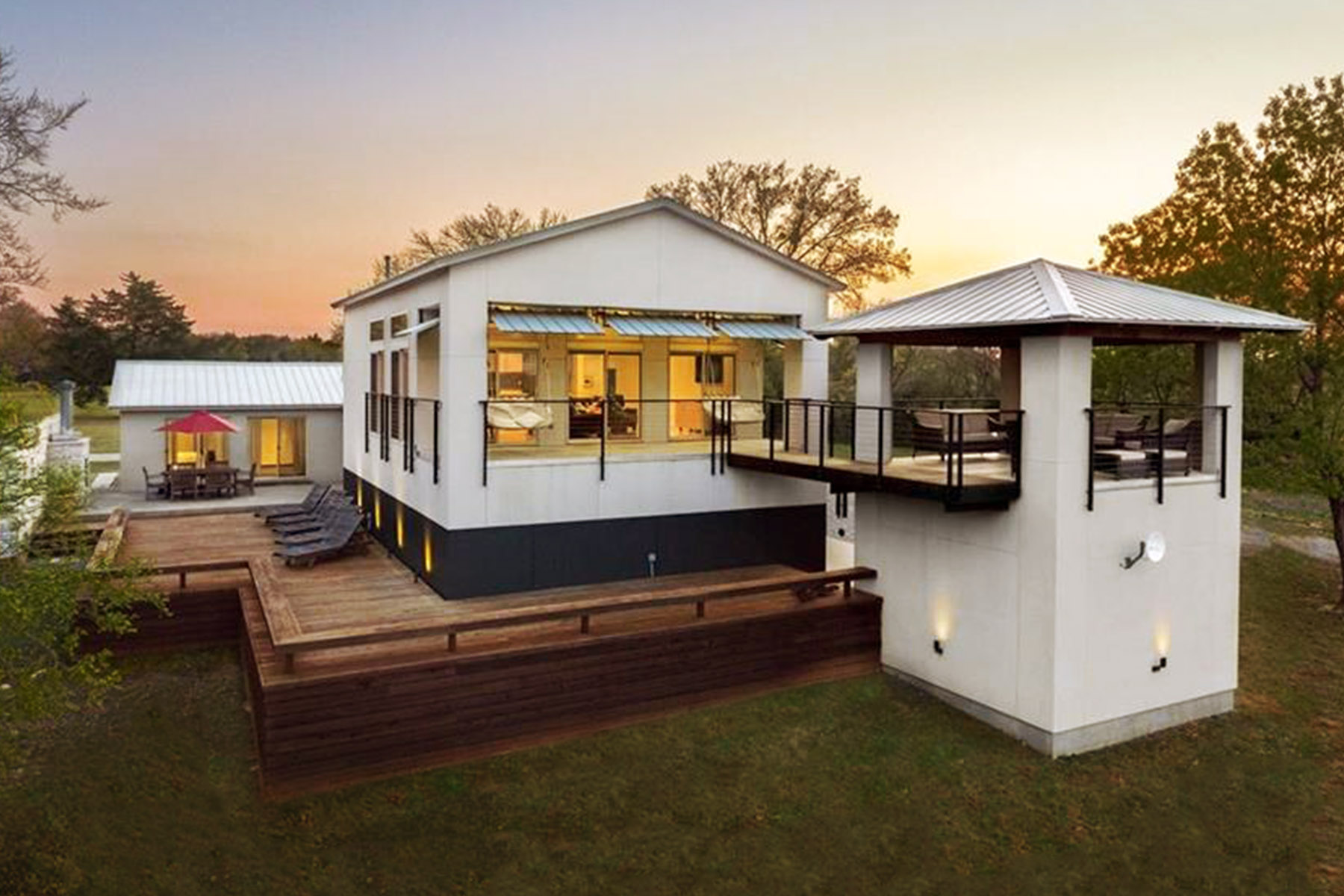 6 Hitex Club | Pottsboro | Lake Texoma
$1,375,000 | 3 beds, 3.1 baths, 2,093 square feet
The gated community offers privacy, the wraparound deck provides views for days, and the three-stall boathouse ensures plenty of room for toys.
–GRAVITYFORM–QUESTION–20–
Hottest Homes
These properties all sold during the pandemic in record time.
Can you guess how many days these homes were on the market?
10417 Lakemere Dr. | Lake Highlands
List price: $465,000
"This was a coming-soon home that I posted to Facebook. It sold in less than 12 hours, even before the yard sign was up. I had two showings in less than four hours. I got two offers, both over the listed price."
–GRAVITYFORM–QUESTION–21–
4241 Westway Ave. | Highland Park
List price: $4,995,000
"This home was fully reimagined by an Architectural Digest top 100 designer and had garage space for 11 cars—a collector's dream."
–GRAVITYFORM–QUESTION–22–
5964 Campus Ct.| Plano
List price: $799,000
"We sold this sight unseen, with only still photos. The buyer still hasn't seen it due to COVID. They live in California."
–GRAVITYFORM–QUESTION–23–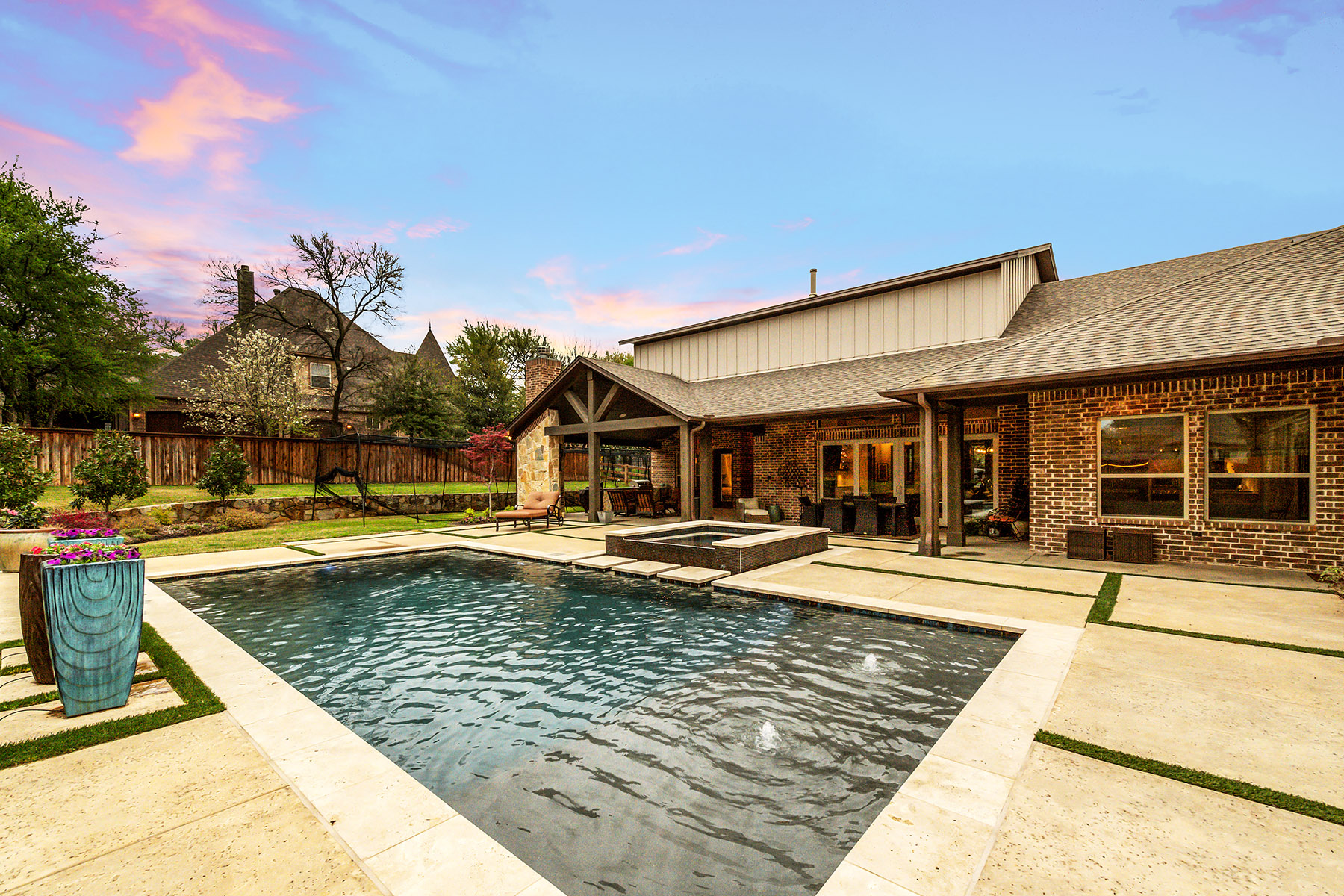 8425 Shady Grove Rd. | Keller
List price: $1,250,000
"Some homes 'check all the boxes' and this one was a standout from the competition. The home featured a lush 1-acre lot with an entertaining backyard, a functional one-story floor plan with gracious living spaces, and an impressive custom finish-out."
–GRAVITYFORM–QUESTION–24–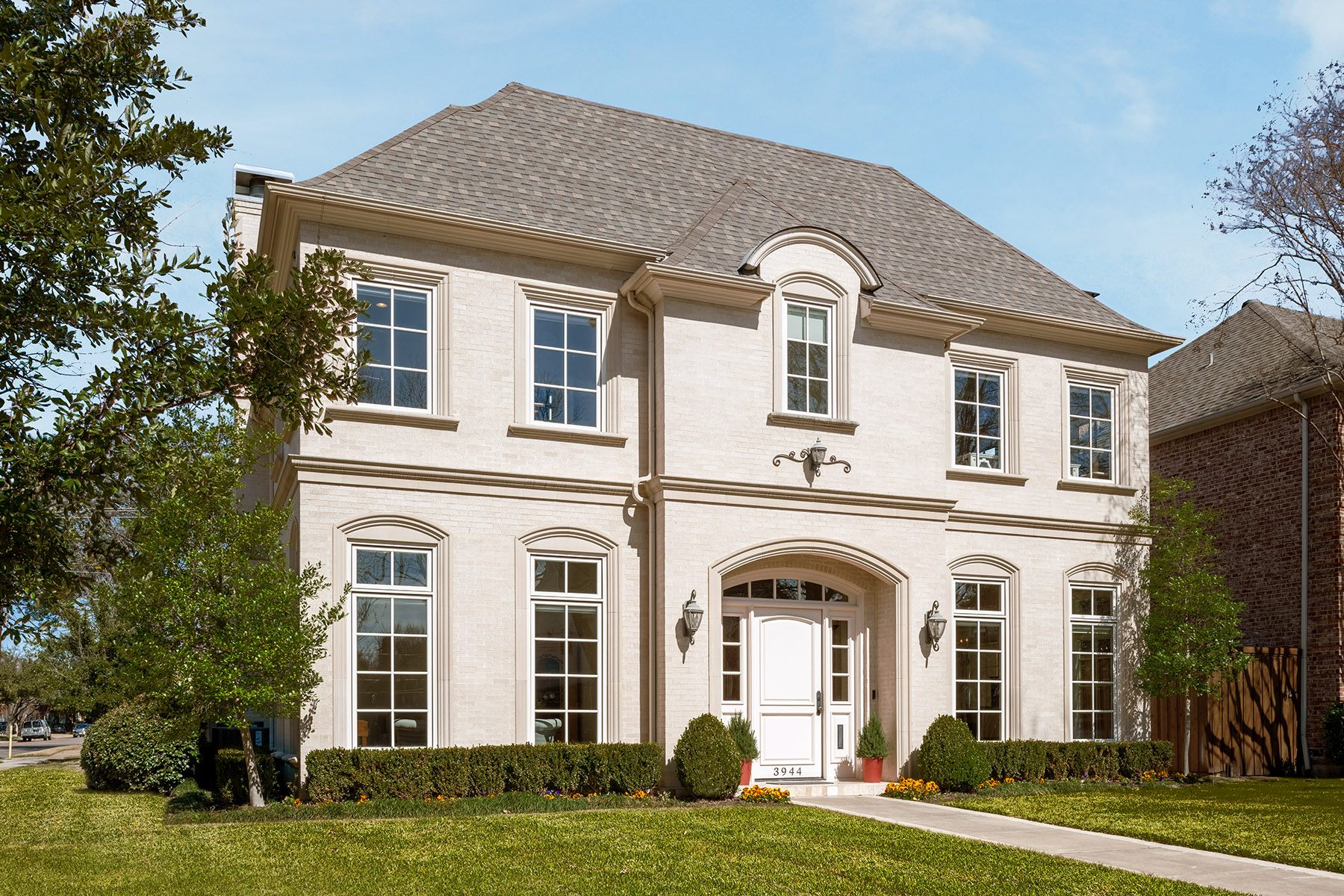 3944 Purdue Ave. | University Park
List price: $1,650,000
"We sold this house within one day of announcing it as a new listing. It was a custom-built Robert Elliott home. We had three people waiting to see if the contract fell out."
–GRAVITYFORM–QUESTION–25–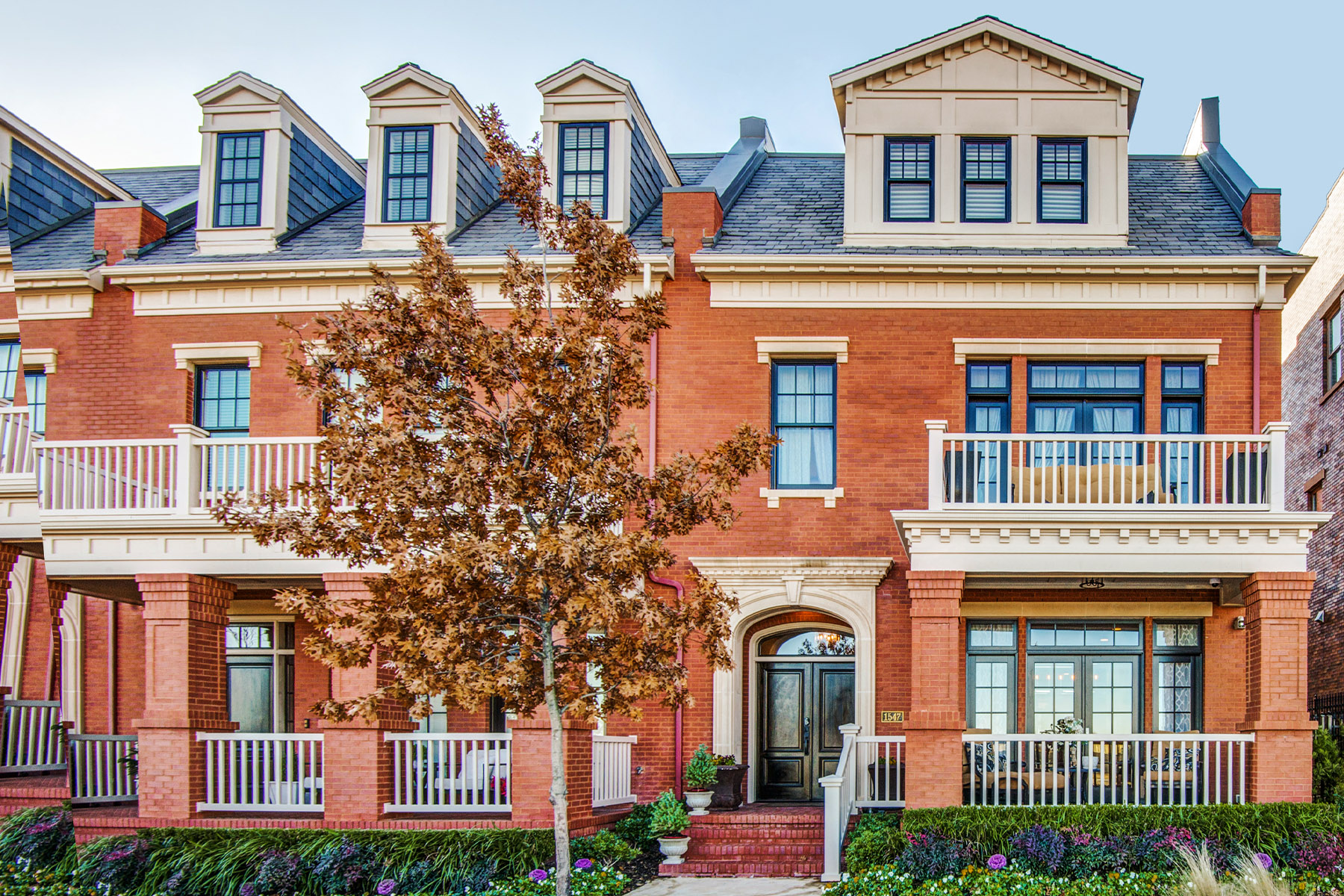 1547 Meeting St. | Southlake
List price: $1,390,000
"According to the comps, we were expecting the house to be on the market for at least three to six months. But this stunning townhome is steps away from Southlake Town Square. The convenience of walking to restaurants to pick up takeout during the pandemic was icing on the cake."
–GRAVITYFORM–QUESTION–26–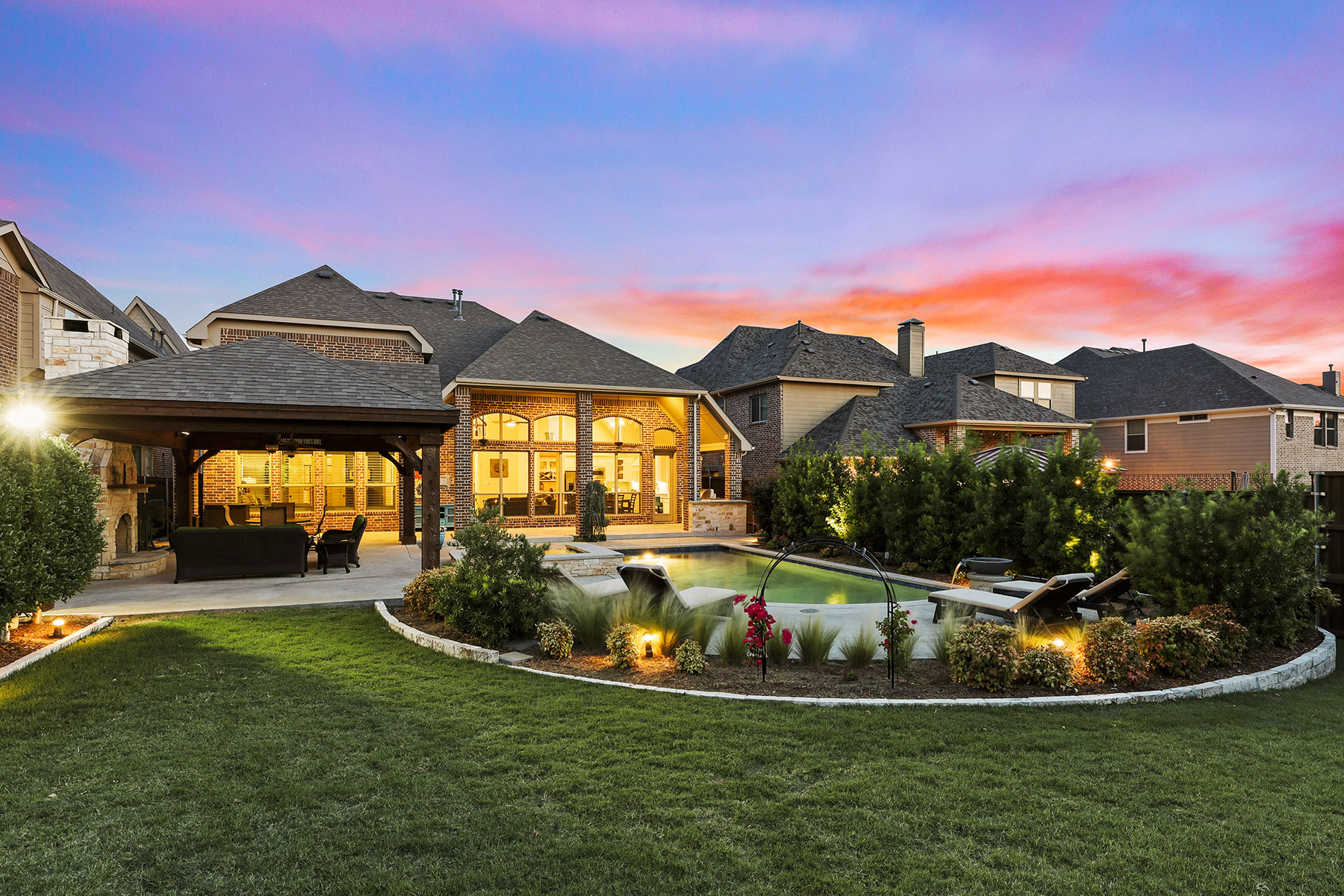 1502 Hennessey Dr. | Allen
List price: $615,000
"Sellers preferred to not have showings. We had a recent San Francisco relocation friend referral look at this property, and they fell in love with it. The buyers were focusing on Trophy Club but followed our suggestion to preview the home, and they entered into a contract immediately.  All parties were thrilled."
–GRAVITYFORM–QUESTION–27–
2812 University Blvd. | University Park
List price: $1,149,000
"Despite being only three houses from Central Expressway, this home was completely remodeled and was strategically and properly priced in a densely overpriced market. This, combined with Compass' Coming Soon premarketing strategies, helped drive us into 10-plus offers within 24 hours of listing."
–GRAVITYFORM–QUESTION–28–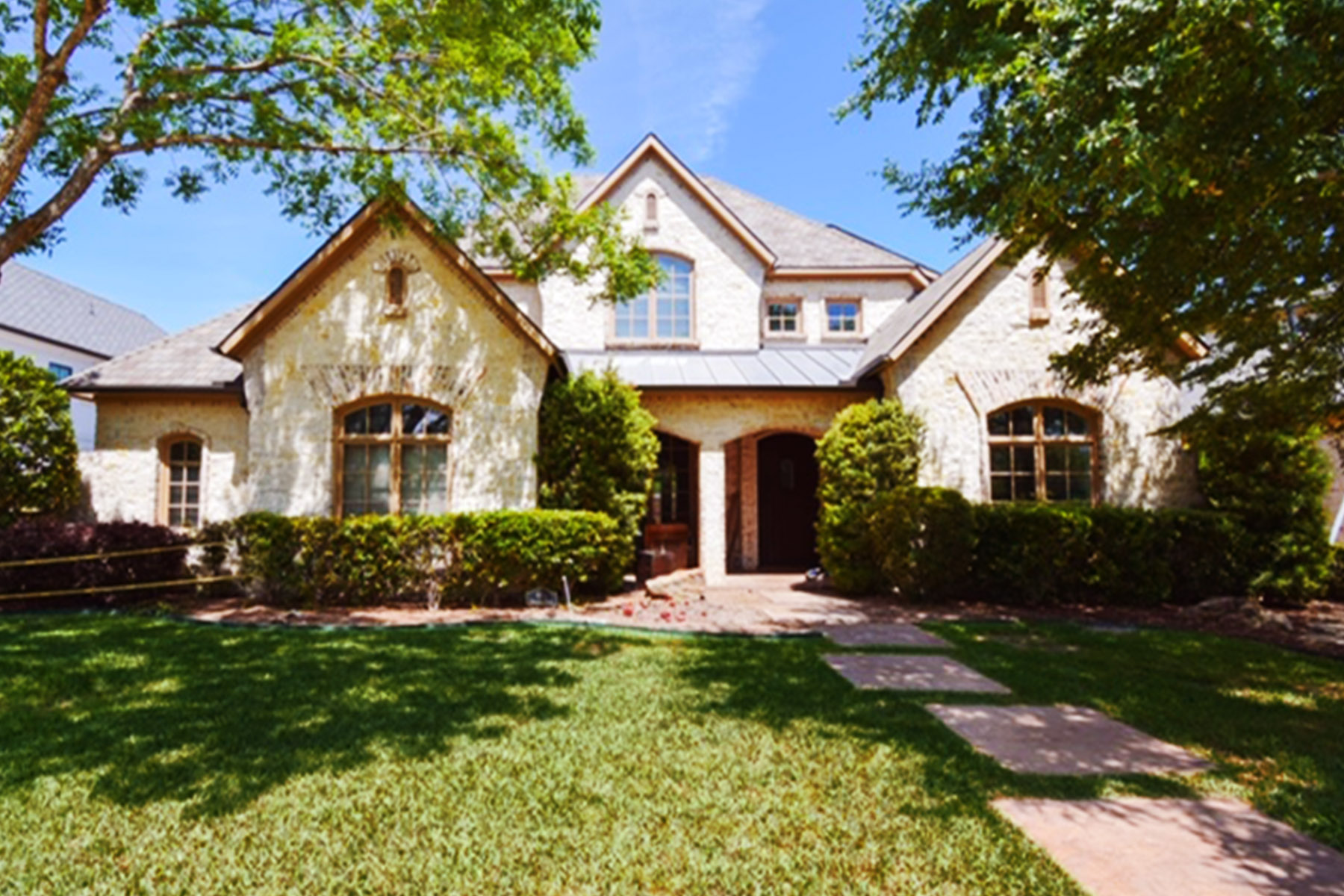 6151 Royalton Dr. | North Dallas
List price: $1,300,000
"Sold for full price before it went on the market, before it had photos, and before it was actually ready.  Took a buyer over when it was a complete mess with painters everywhere and ended up representing both sides. It was the easiest deal I've ever done."
–GRAVITYFORM–QUESTION–29–
5246 Ridgedale Ave. | M Streets
List price: $1,049,000
"This home has everything important to a buyer in today's unique market: a dedicated home office, separate guest quarters, and pool, not to mention an impeccable finish-out and prime location in the heart of the M Streets."
–GRAVITYFORM–QUESTION–30–
5722 Palo Pinto Ave. | Lower Greenville
List price: $1,195,000
"We sold quickly during the pandemic due to the exceptional and striking blend of traditional and contemporary elements. Truly outstanding new construction but with the feel of a custom home."
–GRAVITYFORM–QUESTION–31–
Get the D Brief Newsletter
Dallas' most important news stories of the week, delivered to your inbox each Sunday.