These local experts and small businesses help you avoid the holiday's more vanilla hallmarks.
Ask the Lingerie Expert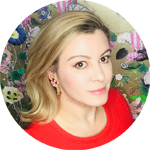 For about four years, Zsofia Mezey has been helping women find the perfect fit inside her posh shop, Zsofia's Fine Lingerie, which recently moved from the Design District to a cozy spot on Lovers Lane. She carries everything from shapewear to bodysuits to brassieres up to an H cup. "Anything that's a foundation," Mezey says. But, as the shop's name suggests, fine lingerie is the main attraction.
What do people need to know when lingerie shopping for the lady in their lives?
They need to know her size to some degree. However, it's hard to purchase bras because I carry so many different brands, and they all run so differently. I usually recommend something like a nice babydoll because that comes in small, medium, and large, and it's silky, classy, and sexy. It kind of has it all.
What about women shopping for themselves on Valentine's Day?
I think it depends on the woman. It's her attitude. She should pick something that makes her feel pretty and comfortable in her own skin.
What do you like for Valentine's Day?
This red set is pure couture. It's Lise Charmel, my main brand. They make their laces in the same factory where Chanel makes its laces, and each lace is specially made for them.
What mistakes do most women make when buying bras?
Most women don't know their size. Ninety percent of your support comes from the band, not from the strap. You want the band to sit parallel to the floor. And when you wash it, your band is going to eventually stretch, so you want it to fit you on the loosest hook, nothing bulging. But most women wear a bigger size band than they should. They don't know how small they really are.
Make a Long-Term Commitment
When Stephanie Harvel decided to start a jewelry line, she enlisted her mother, Barbara (birth name Kaiser), to join her in the venture. "She was the one who taught me how to make jewelry with my own two hands and a few dentistry tools," Stephanie says. Barbara's background as a ceramic sculptor and the duo's German heritage are evident in Kaiser Atelier's heirloom-quality unisex rings and cuff links, which they both design and make by hand-carving wax molds. The Sultan blue topaz and 14-karat gold ring, $2,400. The Ritter 14-karat gold cuff links, $1,500.
Play It by Ear
Skip the predictable infinity necklace and surprise her with on-trend and affordable earrings from local jewelry studios.
Express Your Emotions
If you've ever scored an invite to one of Dallas' high-fashion luncheons, you've probably seen arrangements by Patricio Rivera of Twelve Thirty Four, a Honduran-born fashion designer turned florist extraordinaire. He spoke with us about the art of arranging, which he says is "all about emotion."
"I'd say focus on texture, focus on shape, and focus on colors. Like, I'll take a picture of my vessel with my Pantone app and then that gives me a list of pairing colors to work from. Then I add my emotion to the design. But stay away from what's expected. If you're going to do a red rose, open it up to give it a different look. It's called reflexing a rose. You let the roses sit for an hour outside water, then you pull the petals back one by one. For this arrangement, I used dahlias—my sister's favorite flowers—and wheat. I've been asked, 'Do you use weeds in your arrangements?' I'm like, 'No, that's not a weed! It's wheat! That's where your rice and bread comes from.' It's like my favorite thing to use. It's a sign of prosperity, and I want everybody to have prosperity in their life."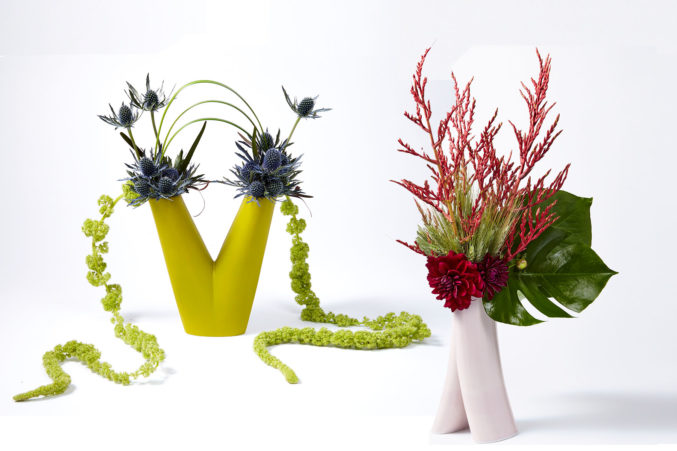 Bursting Vessel
"Invest in a good vessel," Rivera advises. For this arrangement, he used a vase from Brooks Oliver Ceramics, a Dallas design studio founded by a fine arts professor who uses high-tech instruments such as 3-D printers and CNC mills to make modern, geometric pieces. Splits Vase, $140.
Sip and Sweet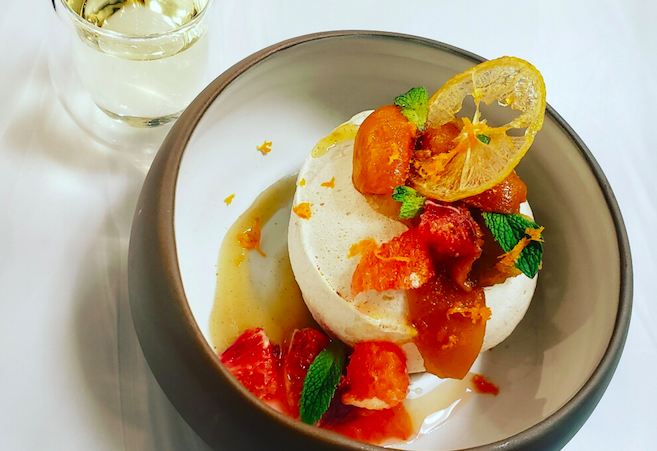 Baldo's
cone flights and unique flavor options (for every "chocolate" there's an "olive oil" or "fruity pebbles") already elevate the typical ice cream shop experience, but their plan for Valentine's Day is particularly (and approachably) sophisticated. From 8pm to 10:30pm, the University Park shop will close to the public, offering those with reservations (priced at $45 a couple) two glasses of Veuve (or a sparkling, non-alcoholic alternative), a choice of a plated dessert.
Go on an Adventure for One (or Two)
When it comes to romantic commutes, horse carriages have historically cornered the market. That is, until Dallas by Sidecar zipped along with a thrilling alternative—especially for singletons up for celebrating their love of the city. You choose your chauffeur, either Johnie or Kendall Lowrance, who will take you on a tour around Bishop Arts and Deep Ellum on their Ural motorbike, making stops for bevvies, boutiques, and Insta-friendly murals. The grand finale is a trip to the Belmont Hotel for one of the best views of the city. Routes can be customized; blankets are provided. $65 per person for a 90-minute tour.
Bouquets & Bourbon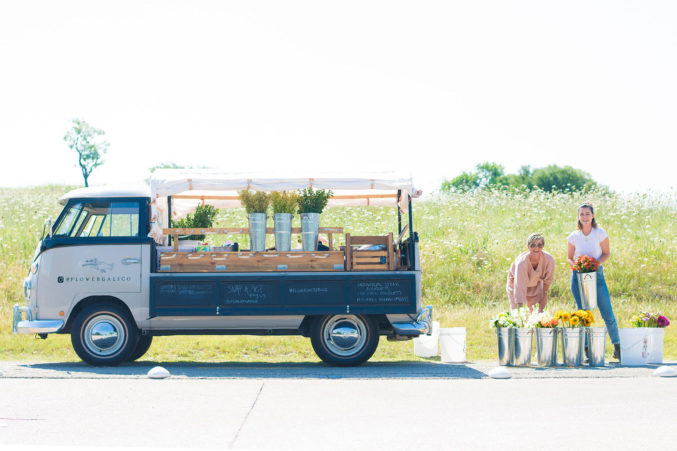 With unique flowers such as eucalyptus, king protea, and poppy pods distinguishing their hand-tied bouquets, Flower Gals' blooms stand out from your average V-Day floral fare. Drop by
Neighborhood Goods
, the new, tech-minded department store in Legacy West, on February 13 to assemble a bouquet with the gals themselves (Taylor Pierce and her mother, Miriam) and create custom, hand-stamped jewelry with
All the Wire
, all while sipping on some TX bourbon.
Click here
to RSVP.
Get the AtHome Newsletter
Enjoy Dallas' best trends, hot properties, and tips from local designers to help you nest in style delivered weekly.