Sometimes you don't feel like chicken. Chef Matt Ford elevates a Southern standard by swapping quail for the old yard bird, adding pickles to the biscuit batter, and inventing an in-your-face "ranchovy" dressing. "As we were conceptualizing the menu, we were trying to find fun plays on classic staples," Ford says. "Obviously Southern flavor played a big role in shaping Texas cuisine. I love fried chicken—I think most people do—and chicken and a biscuit is such a classic pairing. Quail is definitely a Texas thing, and fried quail is delicious."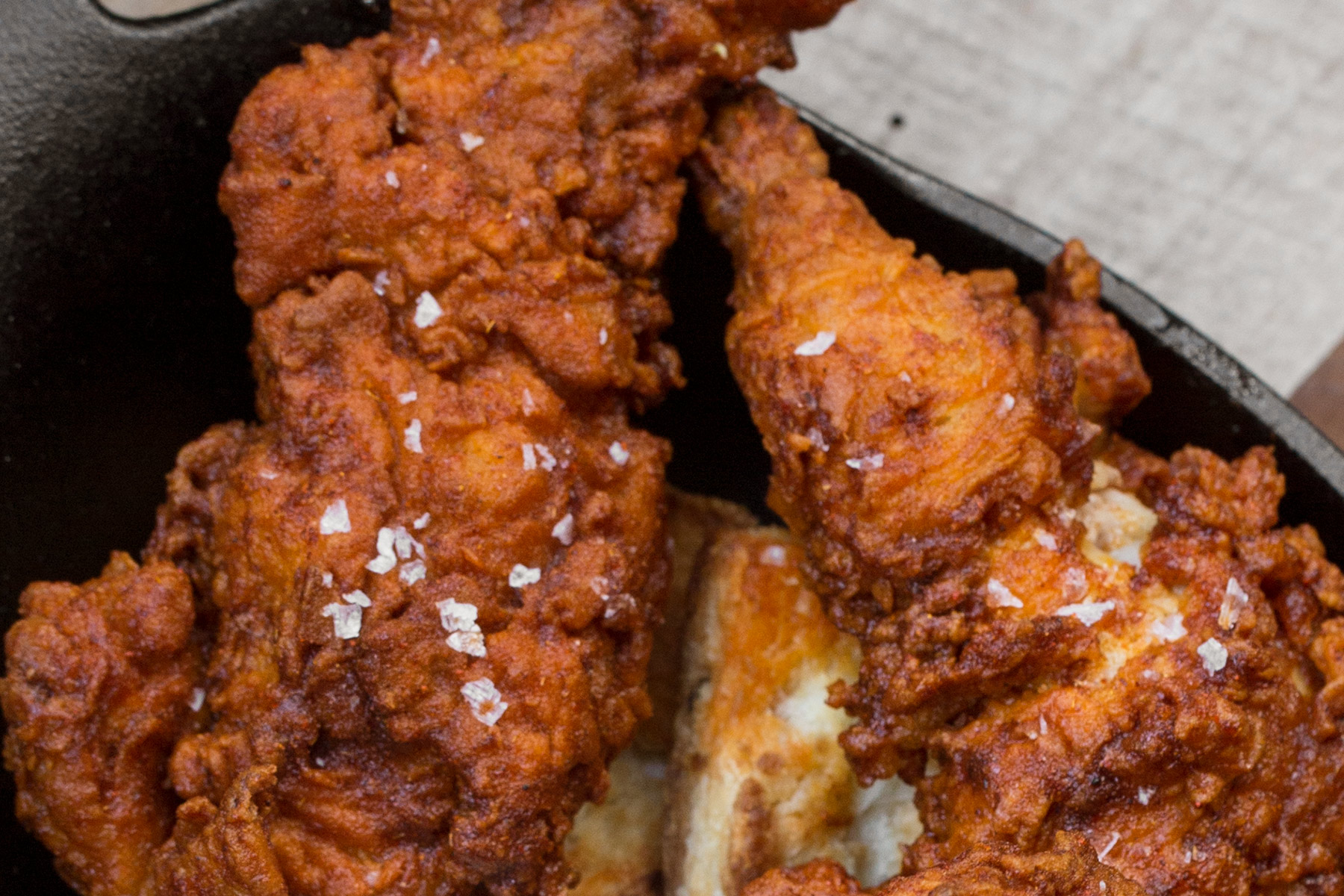 QuailrnSourced weekly from Broken Arrow Ranch in the Texas Hill Country, the birds are semi-boneless. The meat is marinated in buttermilk, hot sauce, pickle juice, shallots, garlic, thyme, and rosemary before being double-rndredged in seasoned flour and fried until crispy.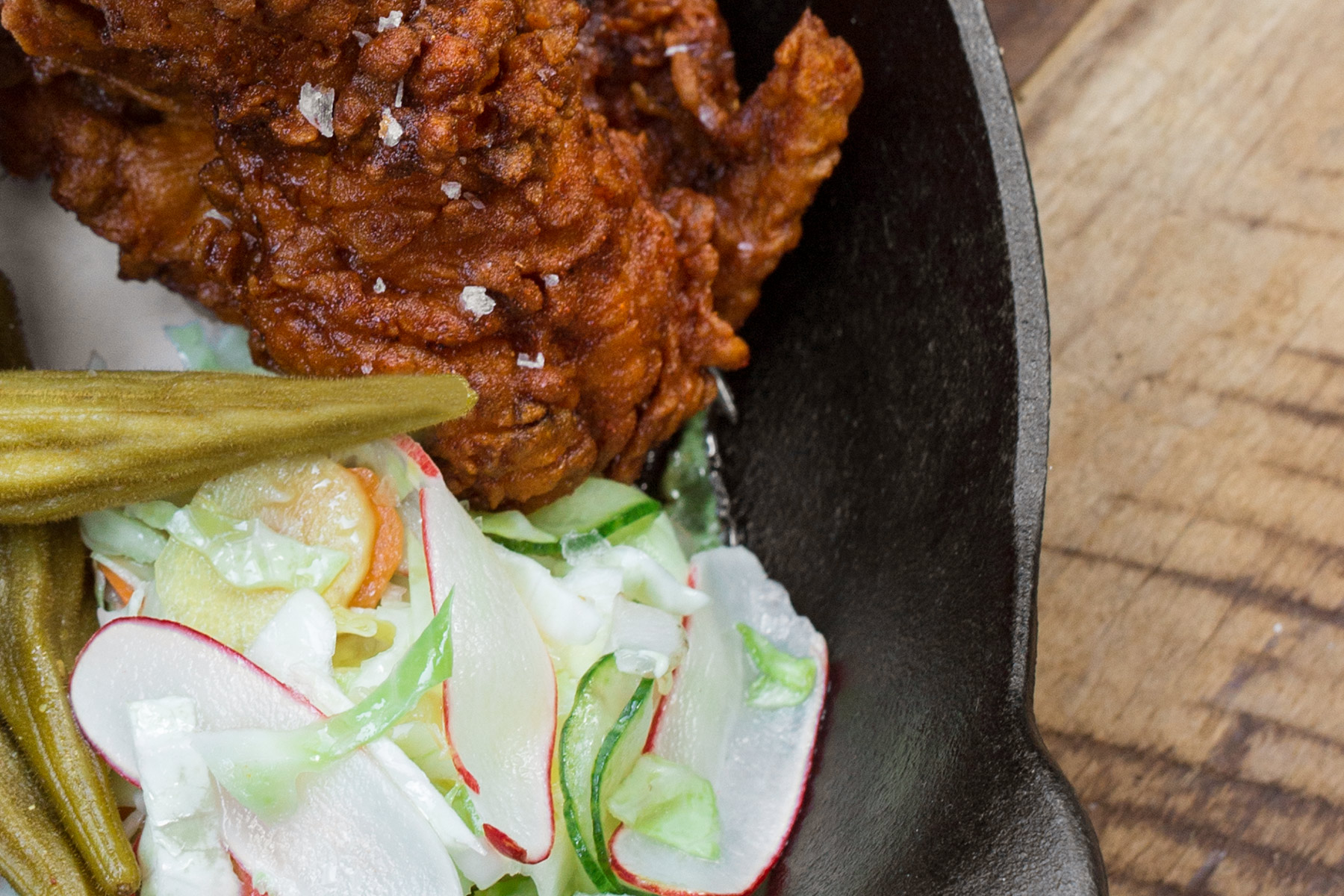 Spicy Hot OilrnCayenne pepper, smoked paprika, brown sugar, and garlic and onion powders are blended in a mixing bowl. When the dish is ordered, the kitchen adds some hot oil from the fryer to toast the spices. The quail is tossed inrnthe mixture.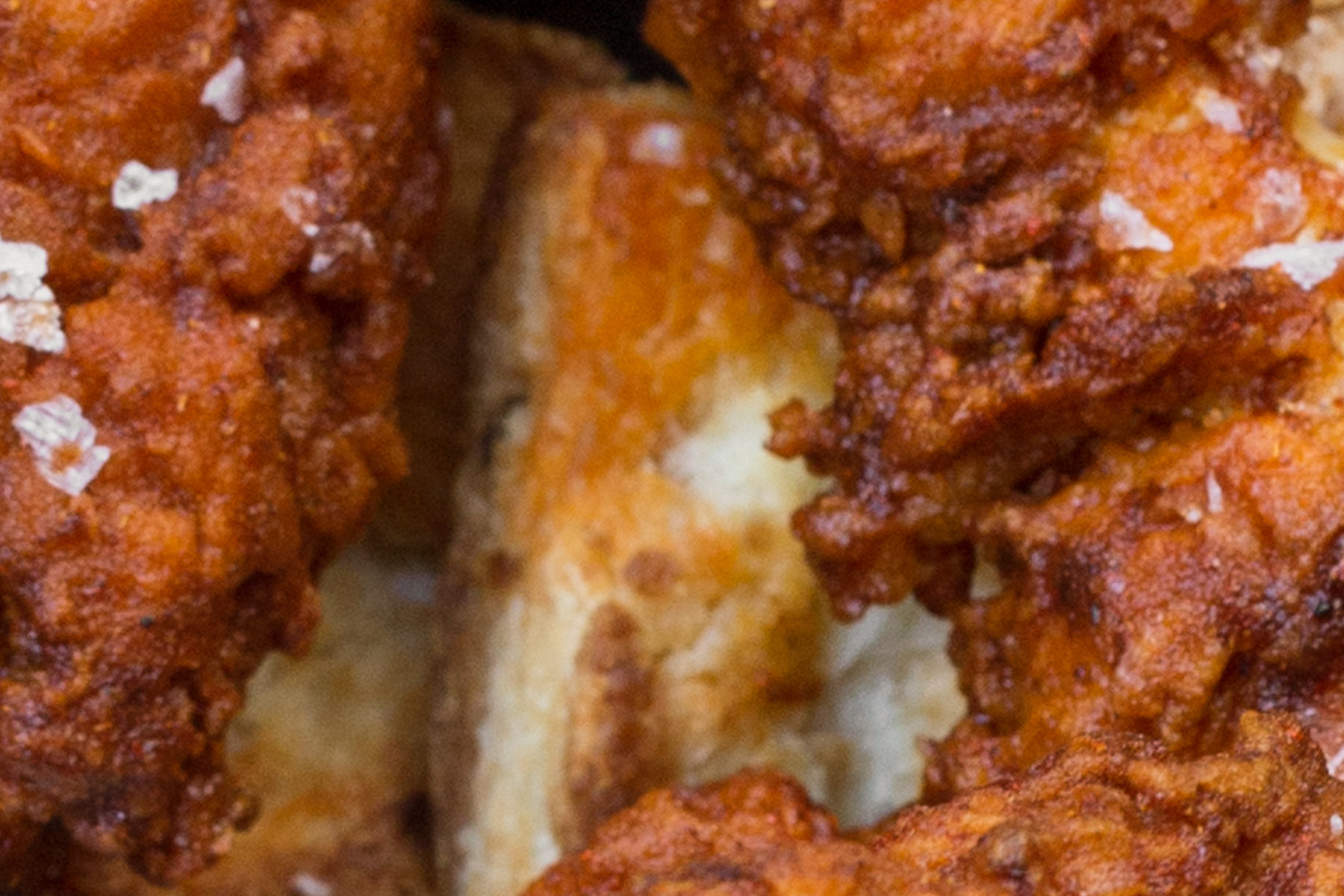 BiscuitsrnPickle brine and chopped bread-and-butter pickles are added to the buttermilk biscuit dough.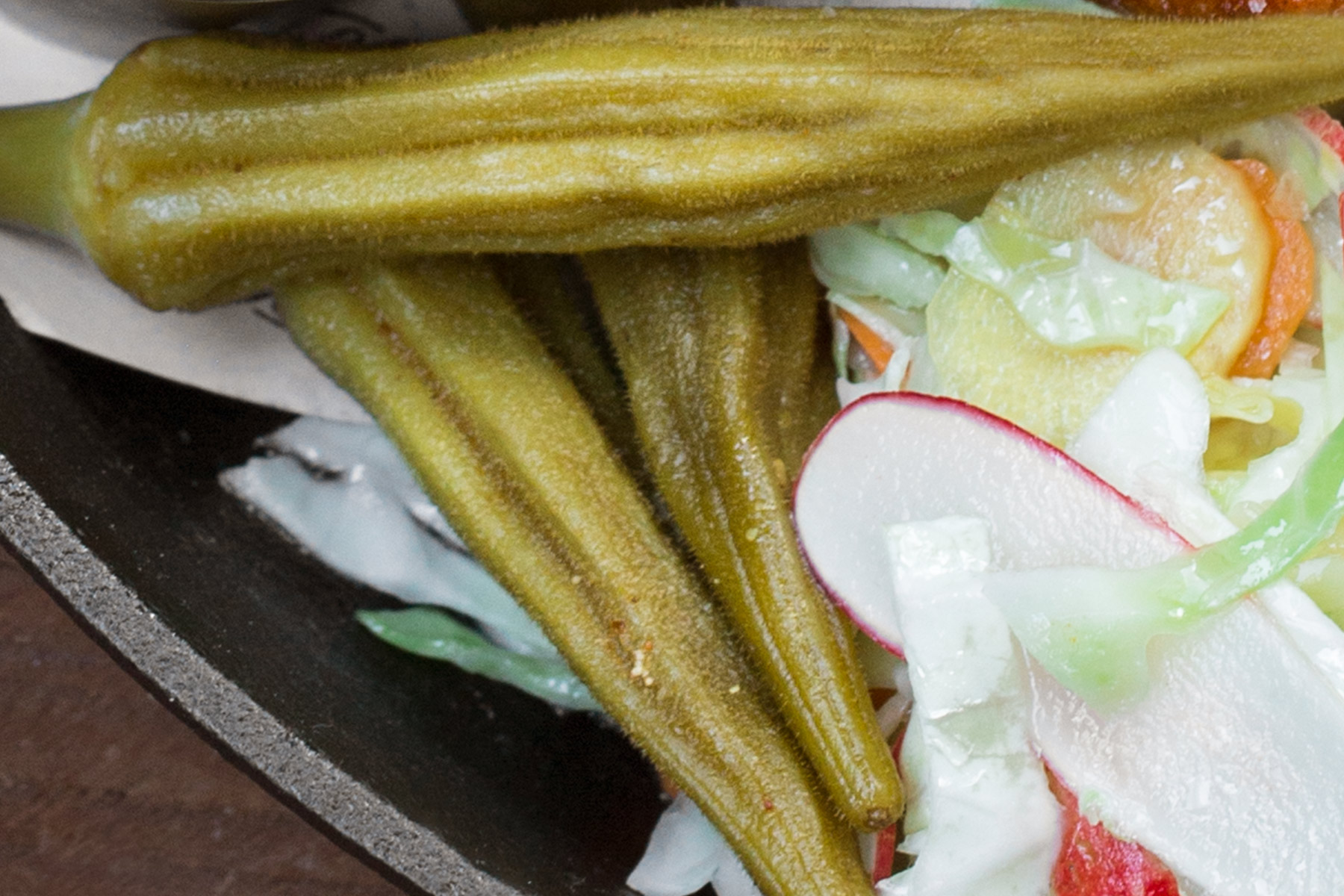 Pickled OkrarnOkra is sourced from various farms around Texas. A pickling liquid made of distilled white vinegar, sugar, mustard seed, mustard powder, Old Bay Seasoning, bay leaves, and chile flakes is brought to a boil. The okra is dropped into the brew and boiled for five minutes. (Boiling okra in a high-acid vinegar solution helps eliminate sliminess.)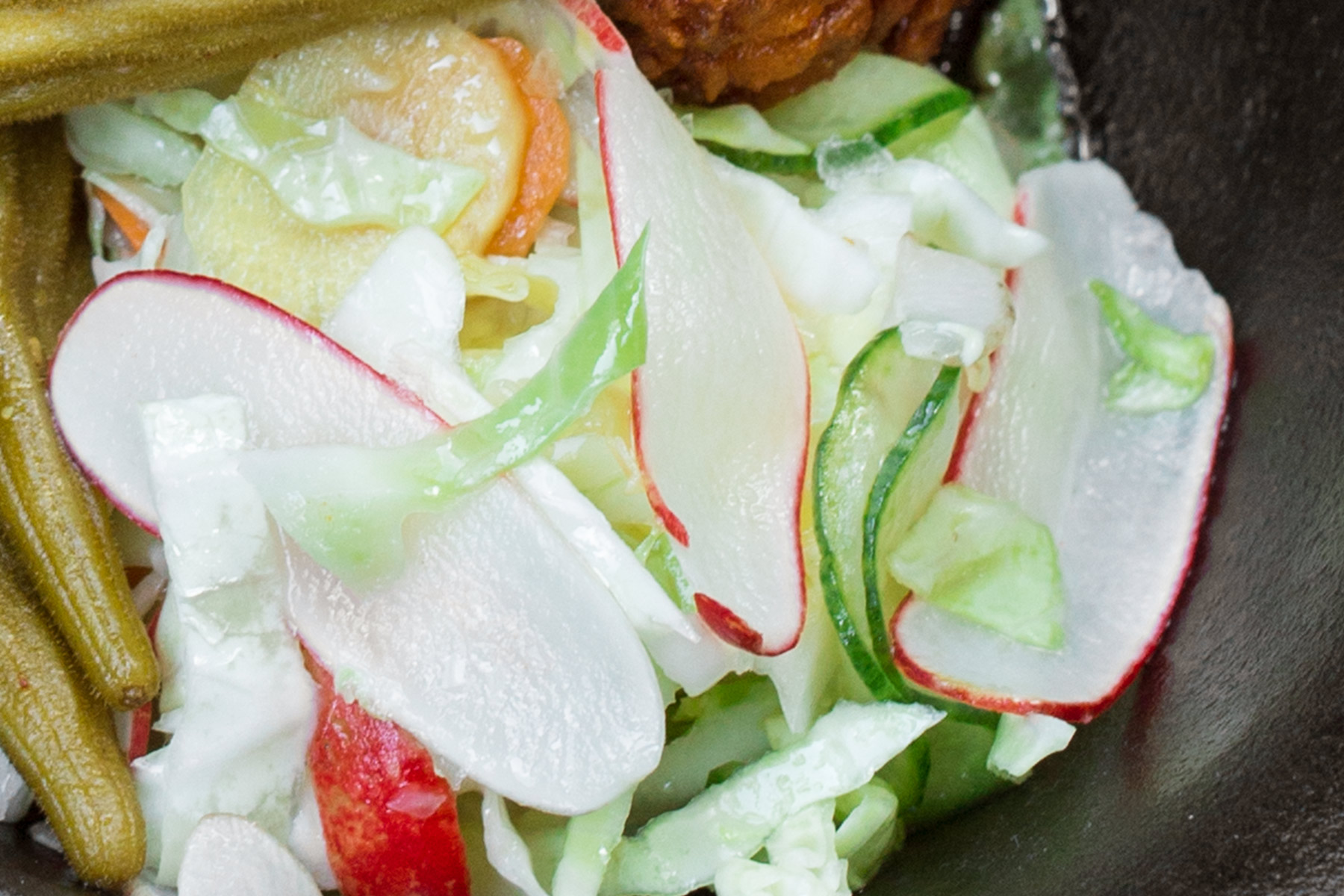 ColeslawrnShredded cabbage, radishes, carrots, and cucumbers are dressed with Champagne vinegar and olive oil.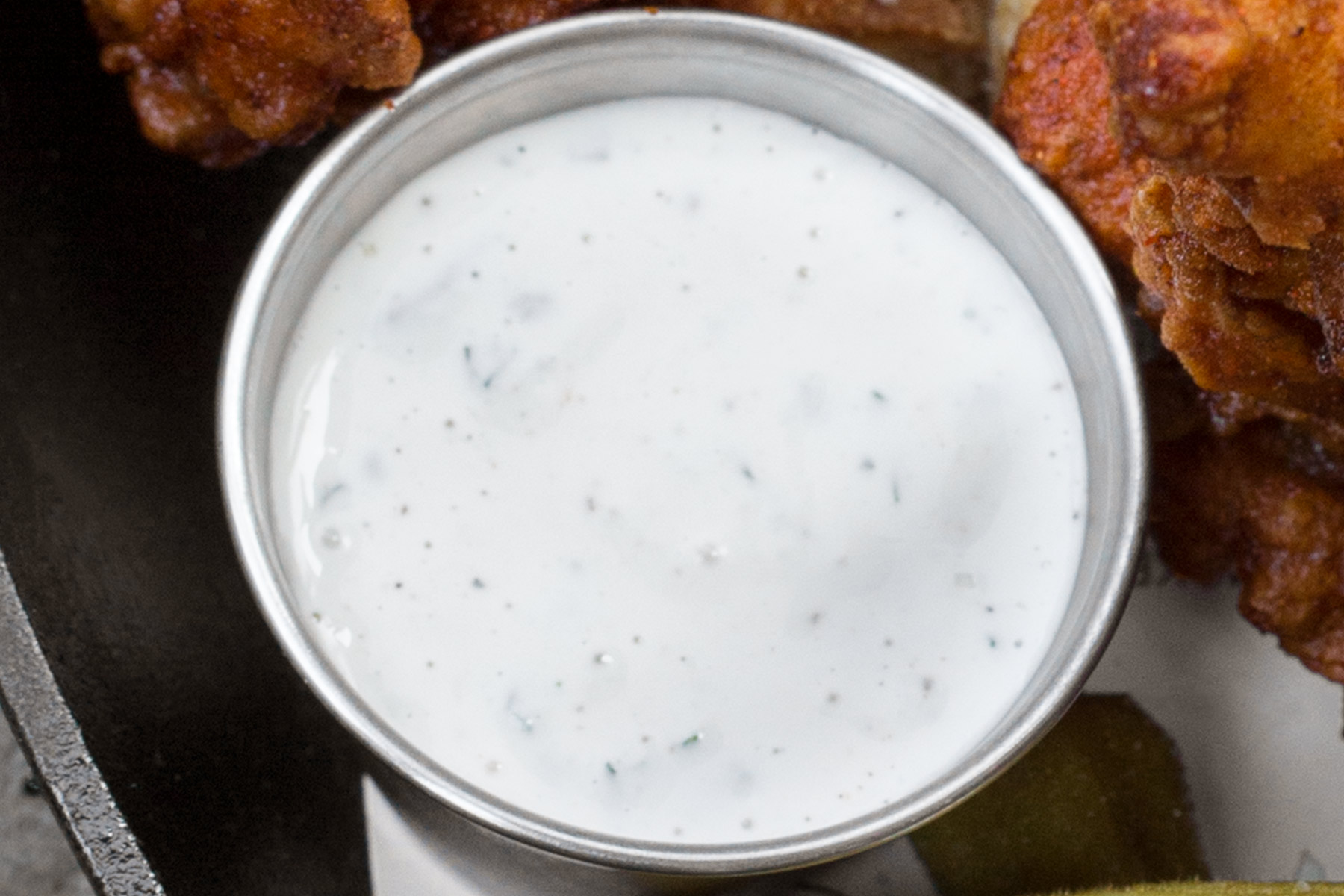 The RanchovyrnThe dressing has the backbone of a Caesar. It is a mix of mayonnaise, buttermilk, garlic and onion powders, white wine vinegar, hot sauce, Dijon mustard, sugar, lemon juice, chopped parsley, chives, and tarragon. Fish sauce and Worcestershire add the umami flavor otherwise provided by anchovies.
Get the SideDish Newsletter
Dallas' hottest dining news, recipes, and reviews served up fresh to your inbox each week.