Eat This Now: Ham and Gruyère Bread at The French Room Bar
You've had an average ham and cheese sandwich. This is not that.
This decadent, gooey bite is a standout on The French Room Bar's menu. Chef Michael Ehlert folds ham and Gruyère into a basic country bread dough and bakes it in a mini loaf pan. He then slices the mound across the top and pipes in Mornay sauce. The finish: two slices of Jambon de Paris and a spoonful of cherry compote. The dish might take inspiration from the classic French staple, the croque-monsieur, but this is in no way your average ham and cheese sandwich.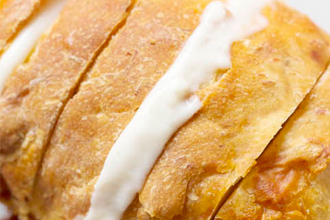 Mornay Sauce
Gruyère is added to thicken a traditional milk-based béchamel.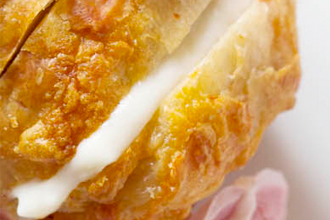 Gruyère
Ehlert mixes an AOP (Appellation d'Origine Protégée) from Switzerland into the dough.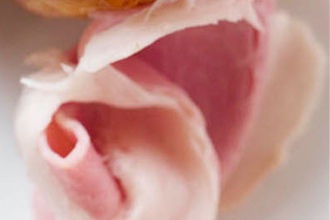 Jambon de Paris
The French Room kitchen wet cures a fresh ham in the traditional manner, brining it before boiling it with spices with the skin still on.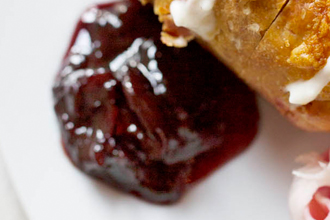 Cherry Compote
The heart of this simple dish is preserves, which are made from cherries purchased over the late summer months from Washington.