On a brisk fall day, inside a ninth-floor suite at The Mansion on Turtle Creek, a couple dozen women sip white wine as they peruse four racks holding lace Monique Lhuillier dresses and embroidered Badgley Mischka caftans. It isn't an unusual scene—fashionable Dallas ladies chattering and shopping at an invite-only luxury pop-up—but for some, it is their first time trying on designs such as a silk Haney jumpsuit.
"You can't find this sizing anywhere. It's all exclusive," says Patrick Herning, the only man in the room and the one responsible for the racks. The event was to kick off the launch of 11 Honoré, an online shop dedicated to designer wear for women sizes 10 through 20. For more than a year, Herning, an SMU alum with a background in technology business development, and his friend, veteran fashion editor Kathryn Retzer, had been approaching fashion houses about extending their sizes, which are notoriously limited in the high-end world.
"If you're above a certain size and you go to a Barneys and you go to a Neiman's and you go to a Saks, there are very few options for you. So that's frustrating," Herning says. "And then salespeople try to shove you into whatever size they see fit, and that's demoralizing." In fact, local luxury retailers such as Forty Five Ten are capable of special ordering extended sizes, but that's only if the label even makes them; smaller brands and French houses commonly stop at a size 10. Meanwhile, the average size for U.S. women is a size 16.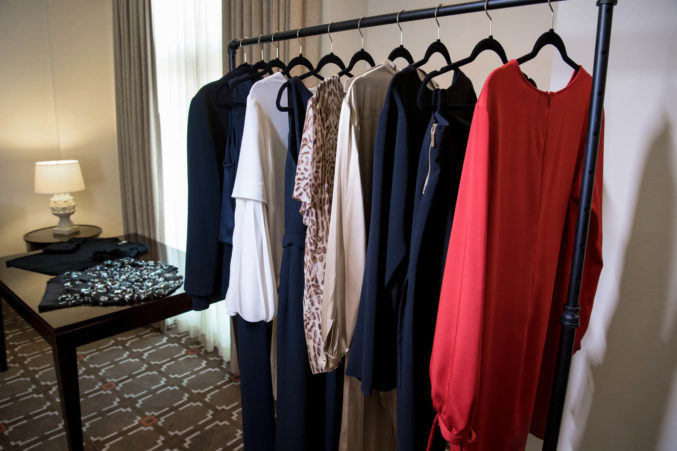 By spring, 11 Honoré will carry clothing from 34 luxury and contemporary brands, including Marchesa, Christian Siriano, Zac Posen, and many other labels that previously had not offered inclusive sizing. "It was incredible, the response we had," Herning says. "We clearly knew this was the right thing to do, and the industry's kind of catching up."
Herning hopes to eventually open a brick-and-mortar in Dallas, so it wasn't an accident that he chose the city to host 11 Honoré's first shopping event. "I know she's here," says Herning, his eyes scanning The Mansion suite. "This is a luxury customer. This is a customer who goes out a lot. This is a customer in a very social market. And this is a customer who deserves the exact same options that her girlfriends have."  
Get the ItList Newsletter
Be the first to know about Dallas' best events, contests, giveaways, and happenings each month.