You don't come across many like Sandra Saenz: Mexican by birth, Muslim by choice, and a makeup artist by trade. And you're unlikely to bump into many hijabis—women who wear the traditional headscarf—who also accessorize with studded Burberry leather biker jackets or bubblegum Stella McCartney faux furs here in Dallas. Not that hijabs and fashion can't go hand in hand. In the past year, the first hijabi model was signed to a major modeling agency, and recently, Marc Jacobs sent models down his runway wearing hijabs with hats.
When I spoke with Saenz a few weeks ago, there were two other stories in the news about hijabs; one about women in Iran protesting the Islamic dress code by burning their headscarves, and another about Macy's becoming the first U.S. department store to sell the garments. It seems that while the tradition is becoming more mainstream around the world, it's still a heated civil rights issue in parts of it. Here, a conversation with Sandra Saenz about wearing a hijab and working in fashion in Dallas.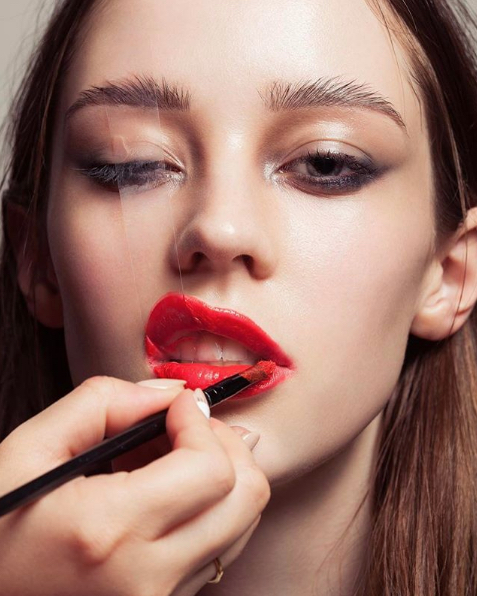 D Magazine: How's life for a hijabi in Dallas?
Sandra Saenz: I think people are more used to seeing women with hijab. If anything, I get compliments. Whether I wear the traditional garment or I wear jeans with it, I've never had a negative encounter, to be honest. Now, when it comes to the workplace, I've had a negative experience before where I could not get hired with an agency because they said my hijab was not marketable for their clients. That was very hurtful. They didn't mention it to my face, but someone in the meeting told me later that it was the whole situation with the hijab. Which sucks. I do makeup with my hands, not with my hijab.
D: Did you see the headlines a couple days ago about Iranian women burning their headscarves?
Sandra: See, the problem is when women are forced or by law they have to wear it. That's just like me forcing my child to go to church. The teaching goes, if I wanted my kids to go to church or to the temple or to the mosque, it's within my core values to teach them why it's important for them to go. The hijab is the same thing. It's the teaching and it's a practice that we do. I wouldn't even wear it if I was forced upon it. You're not learning anything from it. There will be more people wanting to keep it on if they have their choice.
D: What does it mean for you? Why do you choose to wear it?
Sandra: I wanted to embrace my religion fully. I became a Muslim because I love their religion. I understand what it means. Nobody from my family was upset or angry. Actually, they agreed, it made me a better person. It gave me balance. It gave me perspective. When I became a Muslim, I didn't wear it from the get go. I waited a few years.
D: How did you end up wearing it?
Sandra: I used to work for Chanel. At the mall, I would see these girls wearing hijabs and they were so pretty. I would say, "as-salamu alaykum" which is like saying "Hi" in the Islamic way. They would look at me and be like, "How do you know that?" I wanted people to know that I was Muslim without having to say, "Hi, my name's Sandra, I'm Muslim." When you believe in something, you want people to know.
D: Like a wedding band.
Sandra: Exactly. I started playing with it and then it becomes fun. It's almost kind of like wearing a wig. It's like, oh cool, today I get to wear purple and today I get to wear red or be neutral. But it becomes who you are. There was a point where I took it off after wearing it for so long, and I will never forget, my most liberal friend came up to me and said, "Dude, you don't look like Sandra. You need to put that on again." I had no clue who I was. I'm like, you know what, you're right.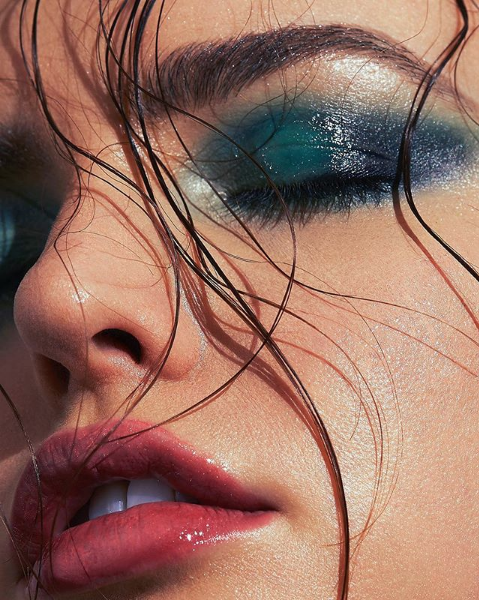 D: So what's next for you?
Sandra: I have a goal for the year to be the first hijabi Muslim Mexican to be represented by an agency in the U.S. We have the first hijabi supermodel. She opened a lot of markets for many people, including myself.
D: Are there many hijabi makeup artists working in the industry?
Sandra: There's YouTubers and there's influencers and there's Muslim girls that do makeup for lines here and there. I'm talking about the actual industry behind the scenes, the runway. I've scouted, and my understanding is there is no hijabi Muslim that is represented with any agency in the U.S. so far. I'm Mexican and a Muslim. I just happen to be one of the most controversial kinds of people in America now. So making that happen, that's what I'm going for. I need to do this. I need to do this for my Mexican women that are hijabis; there's a huge Hispanic community that's Muslim. You don't have to just do YouTube videos. You can actually work in a makeup profession, work behind the scenes, work for clients.
D: But your options might be limited here…
Sandra: Almost every makeup artist that I know that's really big in L.A. or New York, they tell me, but you're in Dallas. I'm just like, man, but I live here. I have a baby; I can't just pick up and move. Yesterday, I was so frustrated. It's funny because I just posted some pictures. I don't even know Reggie Wells. He's this really big makeup artist. He did Oprah Winfrey back in the day when she had her show. I met him at a class in Portland a few months back. He, out of nowhere, just messaged me. He's like, "I just want to tell you how beautiful your work is." I just started crying. He's like, "No, don't give up. Things are going to happen. Somebody has to look at you and say, well, she's kind of interesting."
[giflike_video id="1″ /]