Sound Stage 25, a cavernous hangar of a building, sits on the Sony Pictures Studios lot in Culver City, California. Seventy-five years ago, it belonged to MGM, which used it to film parts of The Wizard of Oz, but today it's the setting for an episode of the ABC reality show Shark Tank. Five millionaire and billionaire investors, the Sharks, sit in leather chairs: Robert Herjavec, Daymond John, Lori Greiner, Kevin "Mr. Wonderful" O'Leary, and Mark Cuban. Behind them, a fake nighttime cityscape peeks through dark wood plantation shutters. Before them is a supplicant, an entrepreneur who has invented an ingenious lighting system for bicycles. (The episode has yet to air, and a nondisclosure agreement prevents sharing more details.) The entrepreneur hopes to leave with $150,000 in exchange for 10 percent of his company.
John strikes first. "I'm going to get the party started," he says. "Three hundred thousand dollars for 30 percent." 
There's blood in the water. The other investors snap to attention, and the intensity of the interrogation picks up. The entrepreneur takes a deep breath and remains calm, giving responses so succinct that they almost sound scripted.
"Do you ever watch the show and wonder what we write on our pads?" Greiner asks. "What I wrote was: smart, driven, idea worth millions. I don't know if I should even throw out my deal. I'm gonna sit back and think about this." 
O'Leary tosses out an offer: "I'll give you $150,000 and take 7 percent royalty until I get my $150,000 back, and then I'll drop it to 1 percent in perpetuity."
Before O'Leary finishes his sentence, Herjavec interrupts: "Incredibly clever and smart idea. I'll give you $300,000 for 10 percent. I think you are valuing yourself too low."
The entrepreneur surveys the panel and rocks back and forth on his feet. An hour into the process, he seems to have played his audience perfectly. He has the Sharks fighting each other to get a piece of the action. Then Cuban speaks up.  
"Let me jump in here," he says. "You are so full of shit. Bullshit, excuse my French. Robert is right. You have come in here with your company undervalued. It's undervalued, and you know that. There isn't a Stanford graduate-degree holder in the last 15 years that would even consider valuing their company at $1.5 million when they have something unique, original, and innovative like you do. You're a Stanford advanced graduate with an experienced background and $600,000 in sales with a loan, which is rare, and other sources of capital. You have people throwing money at you, and you've had a manufacturer give you terms and equity. You don't come in and ask for a $1.5 million valuation unless you are just bullshitting us. I don't have a better word. There is just no chance." 
Cuban smells a scam. He thinks the man has come to the show just to get exposure for his product. He's not really interested in making a deal. Cuban glares at the man. Several stagehands leave the catering area and head to the side of the stage to watch the spectacle.
"Did you just insult him?" O'Leary asks Cuban before turning to the entrepreneur. "Is Mark right? Are you bullshitting us?"
"Yes, and he is insulting us," Cuban says. "There is no chance on God's green earth that this deal will ever close because you'd be an idiot among your friends to value this company at $1.5 million or even $3.5 million. The numbers don't add up." 
Greiner pounces on the entrepreneur: "You must answer to that right now." 
The entrepreneur clears his throat and presses on: "I have come here looking for investment and to talk to you guys and to use your connections and get access to your networks and—"
Cuban cuts him off and screams, "You are so full of shit! That's just bullshit! Capital is the least of your worries. Connections are the least of your worries. I'm being brutally honest because one of the problems we face here is that people come in here, and they know the power of the program. You're too smart. The clincher for me was when Robert put up twice the amount you asked for at the same valuation, and you didn't even put on one little bit of a smile. I'm out."
The camera pushes in on Cuban. He sits with his fists under his chin, and light reflects off his Dallas Mavericks cuff links. His mouth is pulled so tight it is almost invisible. His head is turned slightly to the right, and his dark brown eyes, shifted to the left, dare the man to speak.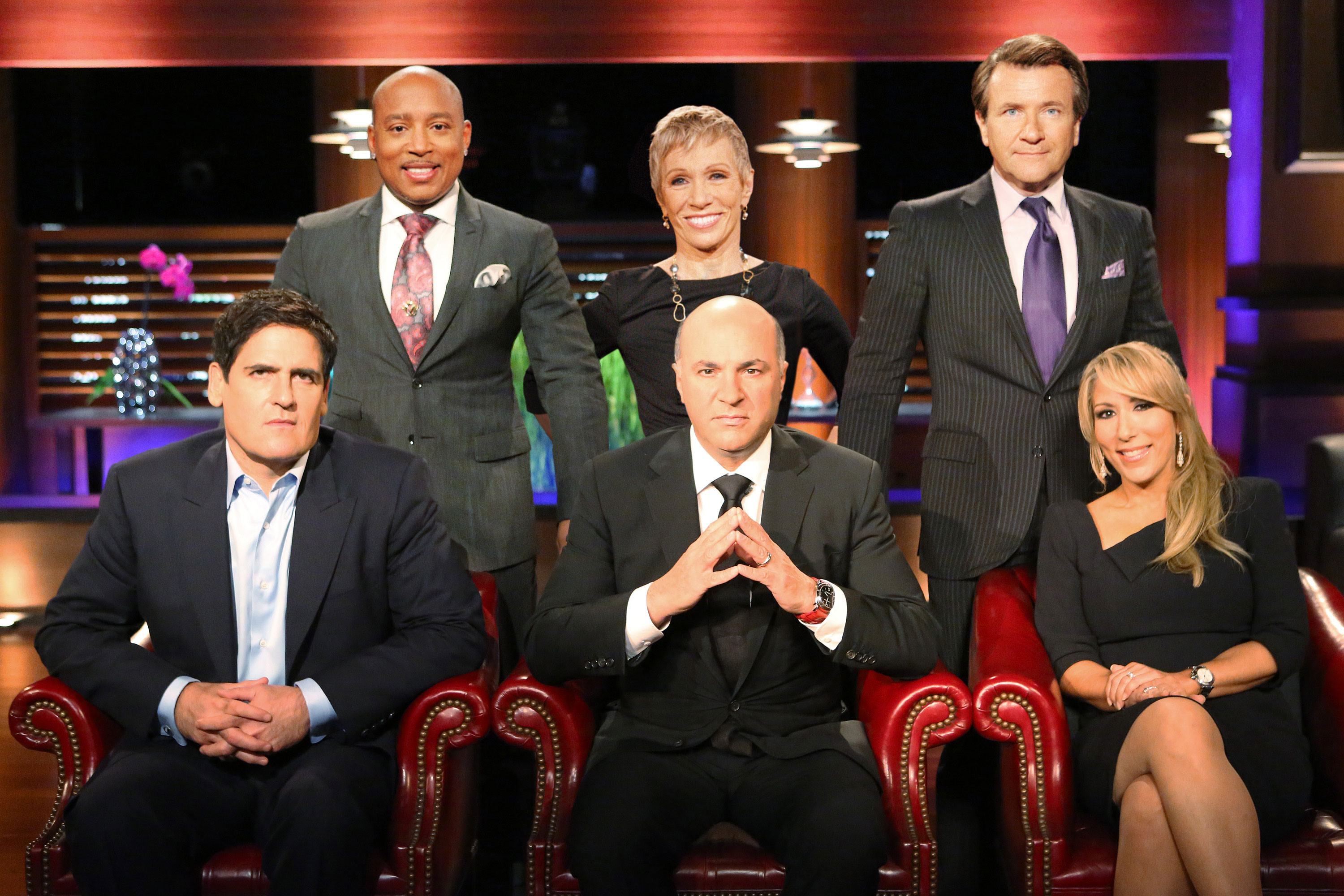 What began as a respectful analysis of a business turns into a feeding frenzy. The Sharks are all talking at the same time, and crew members, usually mute when the cameras are rolling, are talking loudly. "This is the most intense deal," one says. "I can't see how they can edit this." The entrepreneur eventually leaves the set, and the Sharks continue the debate off-camera. Cuban and O'Leary have to stay in their leather chairs and rerecord the parts where they swore. Then the director finally dismisses them for lunch. 
The black sound curtains split open, and Cuban walks toward me. Like a blitzing linebacker who has just gotten a sack, he pumps his fists in the air and hollers to nobody in particular. He pulls at the collar of his starched white shirt and unbuttons it almost to his waist. Makeup artists and stagehands look down or turn the other way to avoid making eye contact as he bounces over the cables on the wooden floor. I can feel the heat of his body when he steps up to me. 
"I gave you a good one, didn't I?" Cuban says. "That guy was so full of shit. I could be wrong. I hope I am. I really do. I'll see you at lunch."
Cuban turns, walks through the darkness, and pushes through the door. A strip of sunlight flashes across the floor of Sound Stage 25, and his silhouette vanishes into the light.
• • •
I got hooked on Shark Tank, the American Idol for entrepreneurs, when I watched Mark Cuban negotiate a deal in late 2011, during Season 2. I'm not alone. Since its debut in August 2009, Shark Tank's ratings have increased steadily. You think Mad Men is popular? The Season 6 finale was watched by 2.4 million people. On January 24, Shark Tank, the highest-rated show on Friday nights, reached 8.1 million viewers, its biggest audience to date. The same week, The Bachelor pulled in 8 million. Cuban has emerged as the driving force on the show. He started as a guest Shark in Season 2. His aggressive antics impressed the producers, and he was invited to join the cast in Season 3. 
Cuban has brought more than just bluster to the show. He has made more deals than any of the other Sharks.
He has brought more than just bluster to the show. Cuban has made more deals than any of the other Sharks and invested the most money. Late last year, he told ABC News that he had "invested in 28 companies through Shark Tank, and only one has failed." This season, he made the largest deal in Shark Tank history when he offered $2 million for a 20 percent stake in an entertainment company that creates live horror attractions. And he has changed the way the show operates. In October 2013, he threatened to quit if the producers didn't remove a contractual clause that required every entrepreneur to give Finnmax, Shark Tank's production company, either 2 percent of their profits or 5 percent equity in their business, whether they made a deal or not. Cuban felt the obligation scared off entrepreneurs. That clause no longer exists.
But one Friday night, I got to wondering about Shark Tank. Was I a rube for getting so wrapped up in the drama of the dealmaking? We all know how "reality" television works. Were the Sharks prepped before the pitches? Were the entrepreneurs really that nervous? Was it all really real? 
On a whim, I emailed Cuban, whom I've never met, asking if I could shadow him on the set. Within five minutes, he answered yes. After a brief exchange in which he looped in producers for the show, a plan for my set visit emerged. Feeling cocky, I pushed to see what kind of access I could get. I asked Cuban if I could fly out to Los Angeles with him on his jet. His instantaneous reply: "No way."  
Not every deal comes together like you hope. But on September 13, having flown commercial, I got to see for myself how the show is put together.
Two women in little black dresses enter the tank. One has dark hair, the other has long, blond locks. "Okay, folks, 30 seconds," the stage manager says. "Here we go, folks, stand by. Shark Tank 65 is in session. And five, four, three. Gentlemen, lady." His pointed index finger signals action. Doors open, and the women begin the long walk down a corridor, toward the five Sharks in their leather chairs. The dramatic music and the voice of the announcer you hear on the show are absent. The only sounds are the uncertain clicks of the ladies' stylish stilettos.
The women reach a red and blue Oriental rug laid out before the Sharks. But they can't begin their pitch until a camera has filmed them from all angles, taking a full minute. They stare silently at the Sharks. It is excruciating to watch. 
Finally, the director gives a cue, and they begin. "Hi, I'm Rachael." "And I'm Melissa." Then together: "And we are the Cashmere Hair girls of Beverly Hills." They deliver a well-rehearsed, two-minute pitch to get the basics of their clip-in hair-extension business across to the Sharks, who are clearly hearing this information for the first time.
The energy on the set is low. It feels like any other business meeting that you'd rather not suffer through. Cuban listens and takes notes. Why would he even consider getting involved in a deal like this? Then again, he invested $25,000 for a 33 percent stake in a business called I Want to Draw a Cat for You.
John and Greiner ask the tough questions, and, after about 30 minutes, both women lose confidence. The dark-haired one gets defensive. Her high-pitched voice cracks. In midsentence, she loses her train of thought, stops talking, and stares at the floor. John tells her to take a deep breath and relax. The cameras capture a close-up of tears in her eyes.
"So, what you are telling me is that there are no women out there with real hair," O'Leary says. "I hate this product." 
The dark-haired woman, now looking like she might faint, offers a meager retort. "We will work for you 20 hours a day," she says. 
Cuban cuts in and gives them advice instead of a deal. "How are you going to compete?" he asks. "How are you developing your brand? Have you defined where you are going? Forget the market, get people to trust you. Just know what you are doing. If you hustle, it will happen. You'll be fine."
The show has aired, so I can tell you that these women did not get what they came for. However, they did get priceless national television exposure for their product and expert advice from the Sharks. I have little doubt that the Cashmere Hair girls of Beverly Hills sold some hair extensions after the show aired. I myself rushed back to my hotel after the taping and almost dropped $400 on a set of Sunset Blonde 20-inch extensions.
After the women leave, stagehands descend on the set, roll up the carpet, and prepare for the next entrepreneur. Makeup artists circle the Sharks and touch up their faces. I am surprised to hear the Sharks still talking about the hair-extension deal. There are no cameras, yet they continue to discuss what would have made the deal work and what the women could do to make their business more successful. Nobody is listening but me. Finally, Cuban stands up and stretches. Greiner kicks off her high heels. "Dead Flowers," by The Rolling Stones, blares from the sound system. 
"This show is a lot of work, but it's really a lot of work once you close the deal," Cuban says.
The stagehands set up two Christmas trees and a table draped in a blue cloth atop which sit boxes of Hanukkah Tree Toppers. The group of people sitting around me snickers as a nerdy man wearing a blue Santa Claus hat hits the carpet and says, "Hello, gefilte Sharks." For the next 40 minutes, he explains how he is going to "bridge the gap between ho ho ho and dreidel, dreidel, dreidel" by selling Star of David tree toppers to interfaith families. Woody Allen could not have scripted a hokier infomercial.
Greiner, the "Queen of QVC," does not bite. She doesn't think the market for the product is broad enough. O'Leary scolds the man for bringing to the Tank a hobby he sells out of his home. The man's chutzpah is impressive, though.
"My vision is seeing this on the top of a 100-foot tree in New York," he says. 
O'Leary replies, "My vision is making money. Your vision does not have dollar signs. I'm out."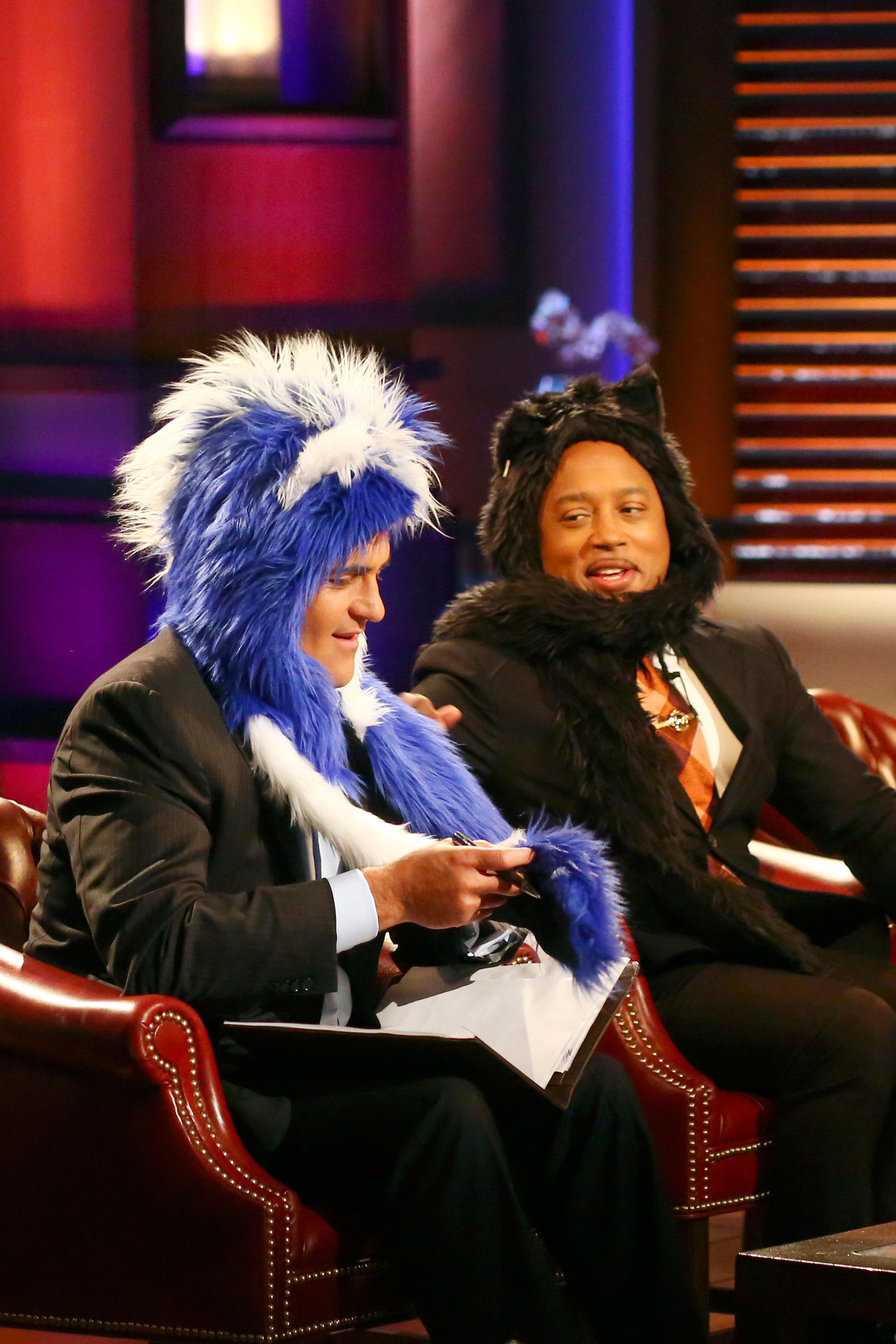 Cuban uses the moment to offer advice he often gives on the show. "You're a mensch," he says. "The biggest challenge I've experienced on my time on Shark Tank is growing someone out of working in their home or garage and into a business. You have a full-time job, and you want to make everyone happy. But as an investor coming in, I want a return. You can't be everything to everybody. You aren't set up for it. I'm out." 

Just when it looks like curtains for the meshuggener, John throws out an offer. The Sharks laugh at the stunt, but John is not kidding. The guy walks out with $50,000 for a 35 percent stake in Hanukkah Tree Toppers. There were no scripts or prompts. Months later, when I watched this segment on television, it was edited only for time. The way the deal went down wasn't changed.

The cameras are off, and, once again, the Sharks hash over the details of the presentation. Several of them question John's judgment. I wish they would show the post-pitch interactions. It occurs to me that these serial entrepreneurs really are Sharks. They don't care about the size of the prey, they're just hungry. They are wired to do deals. I look at my watch and realize I've been watching the taping for four hours. It feels like far less. The stress of watching the Sharks work has made my stomach ache and my throat feel tight. It's time for lunch.

• • •

I leave sound stage 25 and weave through the studio streets, past the set of Jeopardy! and Wheel of Fortune, to the catering area. The cast and crew sit on long tables covered with green plastic tablecloths. I grab a spot next to Cuban, who is devouring a plate of salmon and a tossed salad. From our table, we can see the basketball courts used by movie and television stars who need to blow off steam between takes. I've been told Adam Sandler rules the courts. "We'll see about that," Cuban says.

I tell Cuban I am physically exhausted from watching the taping of Shark Tank. "It's crazy, isn't it?" he says. "We are concentrating so hard. You just have to pick up the nuances of everything." 

A woman sitting across from me says she does not trust reality television because it feels contrived and made up. "You can't make this shit up," Cuban says. "This show is a lot of work, but it's really a lot of work once you close a deal." The Sharks sometimes field nine pitches a day, wearing the same clothes from one day to the next because the segments are mixed and matched. The pitches range from 20 minutes to an hour and a half.

Cuban says he has hired 10 people to oversee his Shark Tank businesses. He may shake hands with an entrepreneur on the show, but sometimes the deal falls through during due diligence. "Of the deals I make on the air, maybe 30 percent don't happen," Cuban says. "I'd say 90 percent of the time, the entrepreneur changed the deal. It was not us backing out."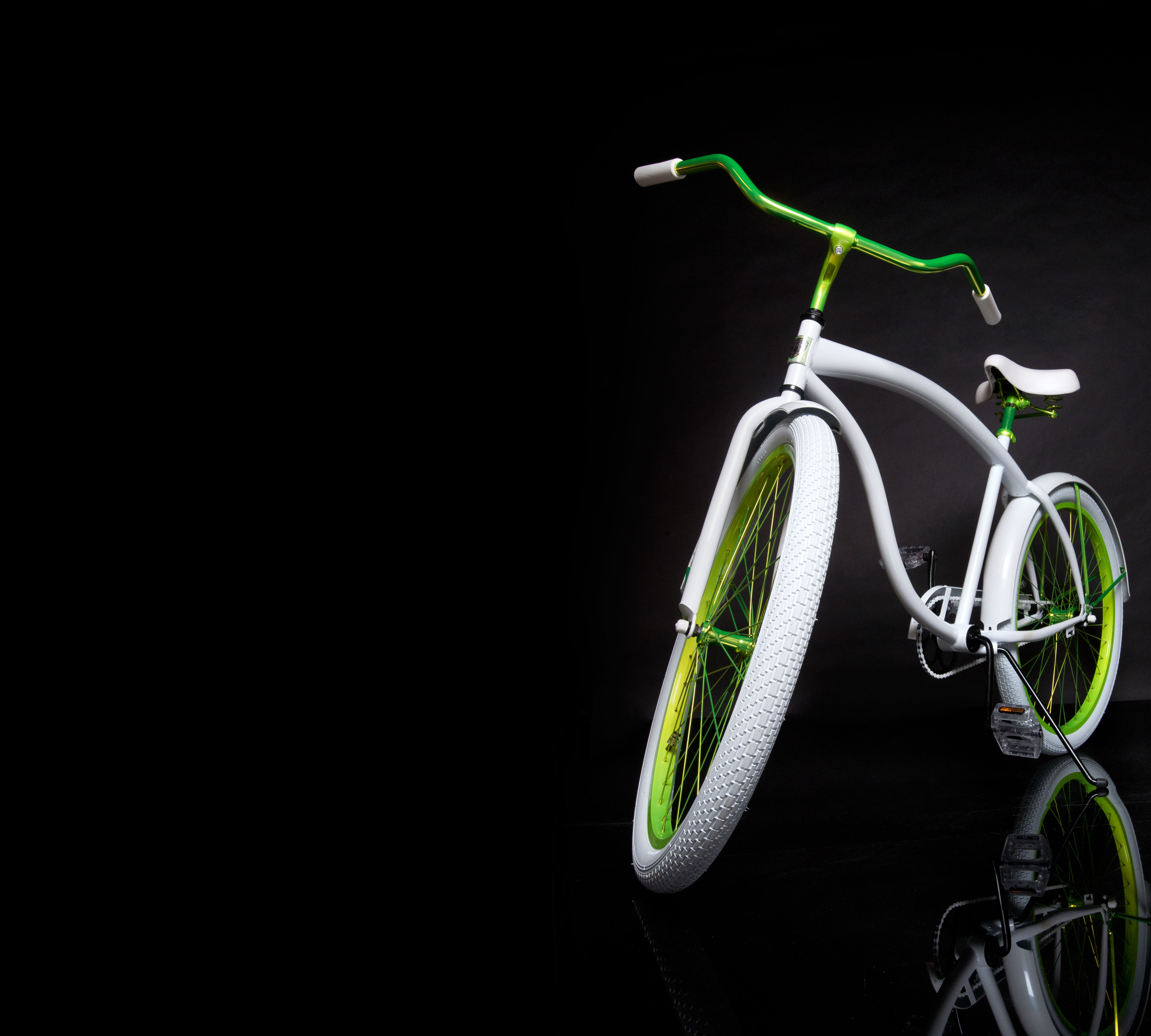 I ask Cuban why he bothers to do the show. In 2012, All-Star Brooklyn Nets point guard Deron Williams said he decided to stay with his team in part because Cuban was too busy taping Shark Tank to come woo him personally. Whether that was true or not, Cuban couldn't have relished the negative publicity. In addition to the Mavericks, he has investments in high-tech companies and entertainment to worry about. Cuban produced the movie Good Night, and Good Luck, which was nominated for six Oscars.  

"The show has become a reinforcement of the American Dream," he says. "When you see people come out here and see them be successful, you think, 'I can be, too.' And you get advice and get the feedback, and, in aggregate, it's an education. That's important in this day and age, in this economy. I do it, too, because it's philanthropy to me. I want to help companies grow and help people have their dreams come true."

You might be tempted to dismiss that explanation as insincere. Remember, this is the same guy who showed off the hip-replacement scar on his bare behind for Dancing With the Stars. He loves attention, and there is no doubt that the attention he gets on Shark Tank feeds his business. But while he might romanticize his Shark role, Cuban does take philanthropy seriously, matching every fine he gets from the NBA (and there have been many) with an equal amount donated to charity. And he's right about the show. If you watch it long enough, you get a business education between the snarky sound bites.

I tell Cuban that my 4-year-old nephew was watching a Mavericks game, and, when he saw Cuban on the screen, he said, "Hey, there's the guy on Shark Tank." Cuban laughs but says he isn't surprised.

"I went to speak about the Mavs at Hockaday, where my girls go, and as soon as I started talking, the kids starting asking me about Shark Tank," he says. "I have a 4-, 7-, and a 10-year-old. The older two are always talking about deals and asking me why I did this or that. I have to negotiate with Alyssa, my 7-year-old. She kicks my ass. We call it The Alyssa Tank."

O'Leary approaches our lunch table. Without looking up from his phone, he says, "We were just talking about rehearsing for the Emmys." 

Cuban has apparently overlooked this entry on his calendar. "What are you talking about?" he asks. 

"The Emmys," O'Leary says. "We have to sit there for four hours tomorrow night." 

"I've been nominated for the Academy Awards," Cuban says. "It's brutal. I hate it." 

The talk turns to basketball. I let Cuban know that in another life I was the general manager of the Dallas Diamonds, a women's professional basketball team, for two years. In 1981, I drafted arguably the best female player in the game's history, Nancy Lieberman. I have his attention now. He fires questions at me. "Yes, we made money in the second year," I say. "You really had to hustle," he says.

I ask why he moved from Pittsburgh to Dallas. "Fun, sun, money, and women," Cuban says. "I lived in The Village with six guys in one apartment. I slept on the floor and worked as a bartender at Elan." 

We talk about life in Dallas during the early '80s, all details off the record. We realize we have friends in common. Which is when I start to think that I'm getting tight with Cubes. When we get back to Dallas, no question we'll hang out. Maybe he'll want my input on the empty GM chair in the Mavs' front office. 

Several months later, I email my buddy Mark some follow-up questions for this story. The email is not answered in five minutes. I hang for five days before I resend. No reply.

Early on a Sunday morning, I craft a 30-second elevator pitch for help. Bam. He answers. I scan his email. Did you ever take the court from Adam Sandler? "No. We are working. Didn't have enough time." Was the pitch from the bicycle-light guy the most heated Shark Tank exchange he'd ever had? "I don't remember. You waited too long to follow up. We do more than 100 deals when we tape."

I feel my chance of becoming the general manager of the Dallas Mavericks slip away. And then my fate is sealed. I ask: "When taping the show, do you stay in L.A. or go back and forth daily on your jet?" He replies: "Dumbest question I've ever been asked."

Was it a dumb question because he does or because he doesn't? I will never know. I didn't handle my deal right, and I missed my chance. This is the reality of dealing with Mark Cuban. You never know if you're going to get a million dollars or an insult. I gave it my best shot. I'm out.
Get the FrontRow Newsletter
Get a front row seat to the best shows, arts, and things to do across North Texas. Never miss a beat.