David Bates bounces around a storage room crammed with his art at Talley Dunn Gallery. He's a bit frazzled, for good reason. It's November, and he has less than three months to prepare for one of the biggest exhibitions of his life, a retrospective that will be mounted simultaneously at the Nasher Sculpture Center and the Modern Art Museum of Fort Worth. He has been fretting over drafts of the forthcoming exhibition catalog and running back and forth to his foundry in Houston to oversee the casting of new bronzes. Further throwing his life in disarray, Bates is moving his studio. In the storage room, a few blocks south of SMU, paintings cover the walls, sculptures sit on pedestals, yet more paintings and smaller sculptures fill storage racks. Much of the work is recent still lifes, mostly flowers, magnolias in particular. Bates picks up some little bronze skulls and casually tosses one into the garbage with a laugh, a self-deprecating knock on his own work.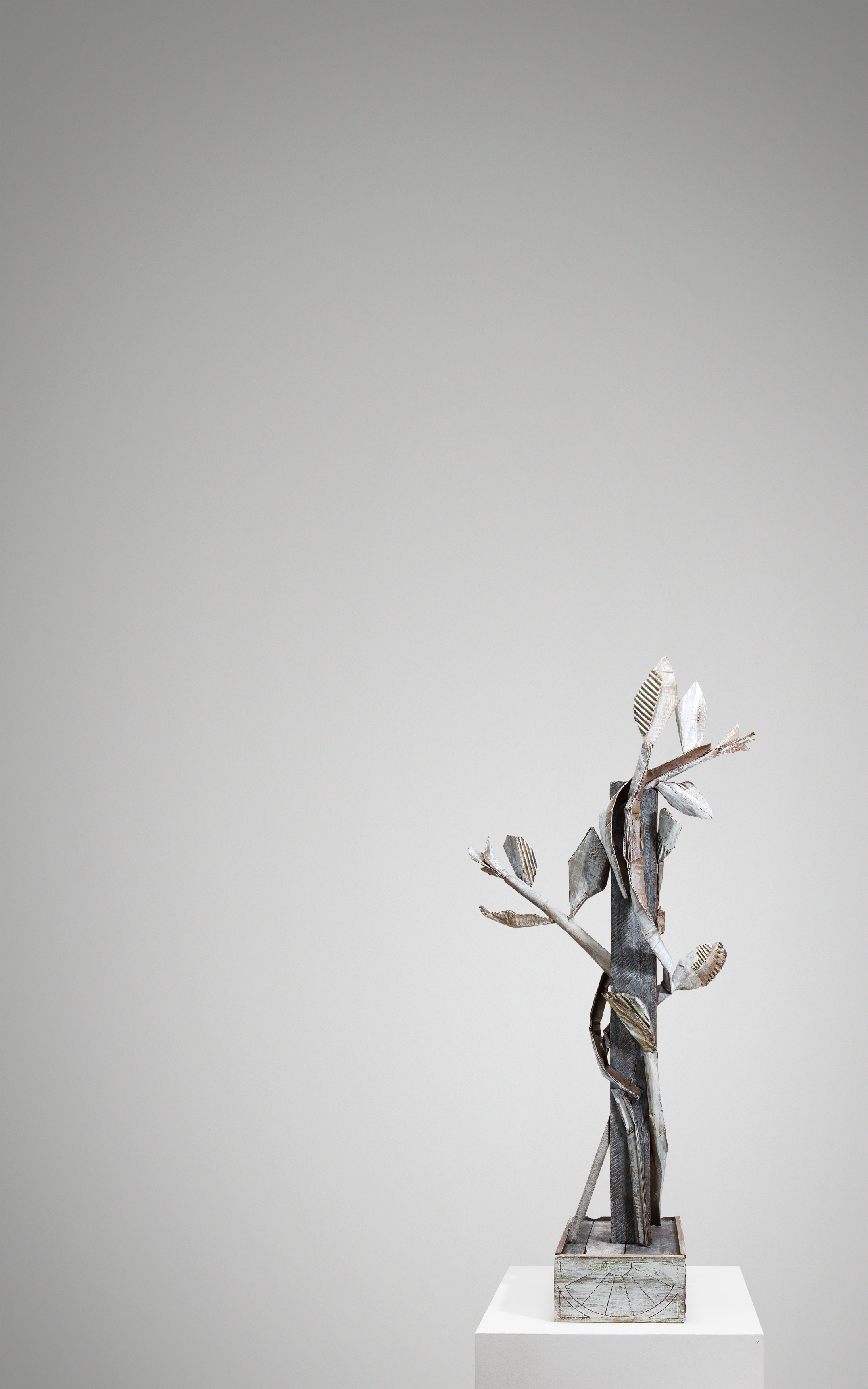 Unlike his portraits, which often render the human figure in a virile jangle of angular and confident brushstrokes, Bates has a rounded, unassuming, almost nondescript appearance. He's cheery and approachable, given to affecting accents when he tells stories, taking particular delight in tales of clueless curators describing his Southern landscapes and portraits of Gulf Coast fisherman hunched over dragnets.  

"They'd say, 'Ham-handed, clumsy, sort of stupid shapes and forms, Cro-Magnon drawing style, lots of big black lines,' " he says. "And I'm like, well, none of that sounded good, but I do agree with you."

For someone who has managed a 35-plus-year career, the 61-year-old artist has surprisingly little patience for the lingo and pretension that typify the world of contemporary art. Rather, when Bates talks about painting, it sounds more like fishing. There's a strategy and a process, best learned by receiving wisdom passed down through generations. At first glance, his work can look startlingly old-fashioned. Throughout his career, he has returned again and again to the most traditional forms of painting: still lifes, portraits, and landscapes. And yet it is precisely this approach that has won him a reputation as a maverick. He is the rare interpreter of flowers, sculptor of busts, and etcher of majestic birds that the art world hasn't shunned. To the contrary, he has racked up nearly every accolade it can bestow upon an artist. He has been exhibited by major biennials, collected by the biggest museums, and acquired by important collectors. His acceptance, however, has come with a full measure of skepticism.

"In fashionable art-world circles the paintings of David Bates are considered conservative if not reactionary or, at best, guilty pleasures, if they are considered at all," wrote the New York Times' co-chief art critic, Roberta Smith, in 2006. "If I wanted to signal my agreement I would say that I like them against my better judgment, but in truth I just like them."

It is easy to like Bates' art. In fact, some of the skepticism about his work seems to spring from the fact that it is almost too easy to like Bates' art, even without knowing much about contemporary art. It almost seems as if Bates pulled one over on the art world. His career began in New York in the late 1970s, a particularly heady time in the history of art. Then Bates turned his back on it. He returned to his hometown of Dallas, where he set about painting his birds and landscapes. Remarkably, that's how he became the most successful artist this city has ever produced.

•••

A four-hour drive northeast of Dallas, Grassy Lake might as well be on another planet. It's a murky virgin cypress swamp filled with mud, muck, shrubs, and thickets. From its black waters, a thick forest of bald cypress trees rises up, each as straight as a telephone pole, with bony little knees jutting out from the trunks. Grassy Lake is not hospitable to human life, but the wetlands are fecund. Hunters and fisherman have built rickety cabins that sit on thin wooden piers driven into the muddy lake bottom. The swamp teems with bass, catfish, ducks, geese, and migrating heron and ibises. There's little solid ground, save thin strips of sticky mud where alligators sun themselves. It is a wild and mysterious place, perhaps the closest place to Dallas that feels the farthest thing from it. For Bates, Grassy Lake is an artist's paradise.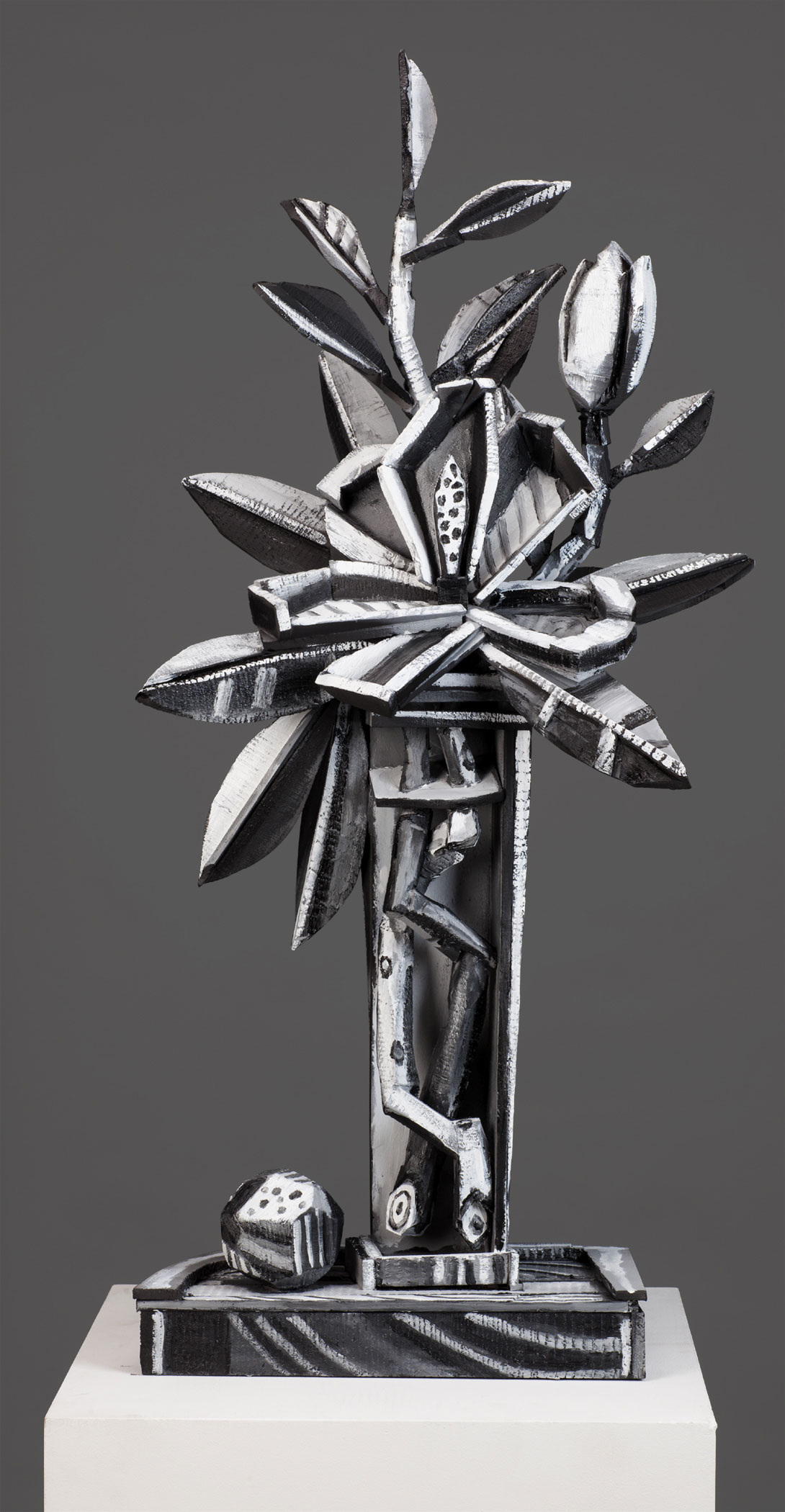 He first came to Grassy Lake in 1982, led here by Dallas arts patron Claude Albritton. At the time, Bates was an artist and adjunct professor at SMU, Eastfield College, El Centro, and Richland. After receiving his master of fine arts degree and studying for a year at the Whitney Museum of American Art in New York, he had returned to his hometown disenchanted with the money- and career-driven frenzy of New York. On weekends and during the summer, he would strike out from Dallas to places like Grassy Lake to paint, stepping into waders and slogging through the muddy waters, sketchbook in hand. 

"What Grassy Lake gave me … was the understanding about how nature and art work together," Bates told the Modern Art Museum of Fort Worth curator Michael Auping in an interview. "The Cezanne-Monet-Courbet lesson in real time."

It was an unlikely existence for a kid who grew up in suburban Garland. His father was a traveling salesman for a sportswear company. His mother had studied at the Art Institute of Chicago before settling into suburban domesticity, taking up an interest in 1950s interior design and Asian flower arrangements. When Bates was a boy, his mother brought him to art classes at the Dallas Museum of Art, where he was exposed to work by the Dallas Nine and Texas Regionalist painters such as Jerry Bywaters and Otis Dozier, artists who shunned the European stronghold on American modernism in the 1930s for vernacular landscapes of the Southwest.

"American art, the way I remember it from when I was younger, it was bold," Bates says. "It was 'I don't give a shit about how y'all do it over in Europe. This is how we do it.' "

But Bates wasn't a very good student. ("They didn't have dyslexia back then," he says. "You were just slow.") His real passion was fishing. During the summers, Bates' father would take the family down to the Gulf Coast, where he would roam the beaches and haunt the bait shops. But he also showed promise as a draftsman. After graduating from Garland High School, he took art classes at Eastfield Community College. His professors encouraged him to apply to SMU. He got a scholarship and studied with the painter Roger Winter. "He was the link between Bywaters, Dozier, and that stuff and me," Bates says.
Get the FrontRow Newsletter
Get a front row seat to the best shows, arts, and things to do across North Texas. Never miss a beat.