For the Bon Vivant
CocoAndré Chocolatier

Chocolatier: Andrea Pedraza
Specialty: Handmade European-style truffles and hand-cast molds
The Story: After 20 years at Rex Morgen Chocolates, Andrea Pedraza decided it was time to open her own shop. In 2009, she, along with one of her daughters, Cindy, opened CocoAndré Chocolatier. For the past two years, the duo has created hand-rolled truffles made with lots of butter and heavy whipping cream. Their High Heel Mold spent some time at the Dallas Museum of Art during the Jean Paul Gaultier exhibit.
Provenance of Chocolate: Callebaut (Belgium)
Best-sellers: Raspberry lavender, raspberry ganache with crystallized violet lavender. Di Amore, milk chocolate ganache rolled in roasted almonds. Dulce de leche, caramelized milk and white chocolate ganache in milk chocolate. This month, Pedraza will have her High Heel Mold filled with 10 truffles.
Pedraza's Favorite: Though she's hard-pressed to pick a favorite, Pedraza remembers her Turkish Coffee chocolate, which was inspired by a trip to Israel. "Each chocolate has an individual personality," she says. "There's a good reason why I made that piece. I love them all."
Contact: 831 W. Davis St. 214-941-3030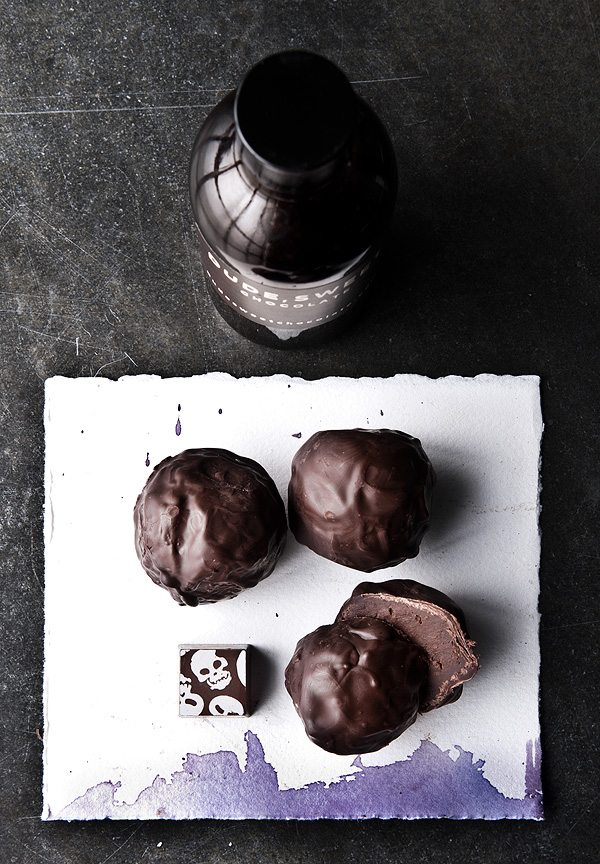 For the Nonconformist
Dude, Sweet Chocolate
Chocolatier: Katherine Clapner
Specialty: Thinking outside the box
The Story: Clapner revolutionized chocolate in Oak Cliff when she opened her store in the Bishop Arts District in 2009. She started combining chocolate with flavors such as bourbon, foie gras, and tomatoes. February's inspiration comes from her trip to a friend's wedding in Europe in December. Who knows what she'll come up with next?
Provenance of Chocolate: Chocolate Santander (Colombian single origin); Valrhona (France); Chocolates El Rey (Venezuela); Chocolate Luker (Colombia); and Domori Italian Chocolate. She also gets chocolates from places such as Peru, Africa, the Ivory Coast, Hawaii, and Ecuador.
Best-sellers: Albatross fudge with dark chocolate and dehydrated blue cheese and sea salt. Chubby Nuts with hazelnuts, almonds, macadamia, and soy and egg whites, powdered sugar, and sea salt. Vincotto toffee with fig, argan oil, and vincotto. Rosebud with rose petal jam fudge.
Clapner's Favorite: One concoction that's gotten close to being her favorite is the Holiday in Cambodia 100 percent dark chocolate bar. "It's a hard sale. It's really freaking intense," she says. It's pure cocoa mass with Cambodian palm sugar, dried balsamic powder, and black sesames.
Get our weekly recap
Brings new meaning to the phrase Sunday Funday. No spam, ever.