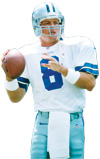 When the dallas Cowboys were bounced from the 2007 playoffs, no one was happier than Jeff Pearlman. For two years, he'd been writing Boys Will Be Boys: The Glory Days and Party Nights of the Dallas Cowboys Dynasty, a page-turning look at the early 1990s title teams. Pearlman was worried he would find himself where he was in 2006, when his Barry Bonds bio, Love Me, Hate Me, hit stores one month after another Bonds book, Game of Shadows.
"If the Cowboys won the Super Bowl, T.O. has another book out, Tony Romo comes out with a book, there's Wade Phillips' cookbook, whatever,€VbCrLf Pearlman says. "All of a sudden, your book just blends in as another Cowboys book. Patrick Crayton: My Story.€VbCrLf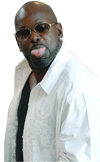 Two years ago, the former
Sports Illustrated
staffer was facing another crisis: two of the famed "Triplets"-Troy Aikman and Emmitt Smith-refused to talk to him. Pearlman didn't sweat it.
"Those guys have talked 8,000 times," he says. "The guys who give the great stuff are the guys who haven't been asked about it for a long time, and also, who have been out of the limelight long enough that they don't have that shield up."
He's right. Boys Will Be Boys doesn't suffer from lack of access to the team's stars. Lesser-known players like Kenny Gant, Clayton Holmes, and Robert Jones (among dozens of others) share more than enough riveting stories about the team that chased women, alcohol, and drugs every bit as hard as it did Super Bowl glory. It's worth a read for the exploits of unhinged defensive end Charles Haley alone-none safe for print here. It might sound like well-trod turf, but Pearlman makes it feel like there's confetti from the victory parades still floating in the air.
Get our weekly recap
Brings new meaning to the phrase Sunday Funday. No spam, ever.