Charley Pride turned 70 on March 18. You should know this. Everyone should know this. When Johnny Cash hit that milestone in 2002, his record labels past and present staged a yearlong celebration. Virtually every album Cash had recorded up until that point was reissued, with previously unreleased songs included on the discs and glowing essays tucked into the CD booklets. Willie Nelson got the same treatment as he approached his 70th the next year. It was the proper way to celebrate the lives and legacies of two country music icons.
Charley Pride should have been treated to a similar celebration. He's a country music icon, too. But RCA Records, his home for two decades, let March 18 pass without comment. No bonus tracks were unearthed. No appreciative treatises about his long and illustrious career were written. Nothing.
Maybe there was some confusion on RCA's part regarding Pride's status as an icon in the genre. Let's clear it up. With somewhere around 70 million albums and singles sold, Pride is second in all-time sales on RCA, behind only Elvis Presley. Between his first in 1969 ("All I Have to Offer You (Is Me)") and his last in 1984 ("Every Heart Should Have One"), he had more than two dozen No. 1 hits on the
Billboard
country singles chart. He's the only black singer in the Country Music Hall of Fame. Those are merely the highlights.
I know all this because I'm a fan. My parents introduced me to his music when I was a kid. I also know Pride's accomplishments because I'm standing next to him on a practice field at the Texas Rangers' spring training facility in Surprise, Arizona, and Pride, outfitted in a full Rangers uniform, is telling it to me—again. He gave me the same speech two weeks ago on the phone, while he was at the airport waiting to board a flight to Ireland. At this point in his life, Pride is his own biographer, telling his story because no one else will.
But on this glorious February morning, he's just a ballplayer, same as he was when he left the cotton fields of Sledge, Mississippi, as a teenager, bound for the Negro Leagues and later, he imagined, history.
It didn't work out that way. The pitcher and switch-hitting outfielder made it as far as spring training with the expansion Los Angeles Angels in 1961. "But at least I got there," he says. "I didn't stay, but
galdurnit
, I had something."
These days, he contents himself with yearly stops at spring training. Pride began doing this in the early 1970s with the Milwaukee Brewers, on the recommendation of singer Roy Clark, who used to train with the Baltimore Orioles. A couple of years later, the Rangers invited him to start working out with their squad instead, and three decades later, he still makes the trip every February. This is his vacation, but he says, "I work my can off." He'll spend the next week or two mostly on his own, then a couple of weeks mixing it up with the team. For a long time, Pride could have passed for a player. Now, though he's tall and fit, albeit a bit thicker in the middle than he used to be, someone's more likely to mistake him for manager Ron Washington.
And in Surprise, the players are still respectful to a fault, but his presence isn't as big of a deal as it once was. A couple of the black players have gravitated to Pride, trading shoulder bumps with him to and from the clubhouse. Kevin Mench stops to talk to him, but he's been around forever. Michael Young, the dutiful face of the franchise, slows down for a moment to ask Pride about his morning workout. That's about it. Pride is older than most of their fathers. He's older than many of their grandfathers.
He runs for 15 or 20 minutes, before stopping to stretch. A group of players in shorts and long-sleeved t-shirts walks by. They notice Pride working, watching him strangely, eyebrows raised, heads cocked. He's twisting his torso at the waist, arms outstretched. It does look a little odd. "That's my golf swing," he says when he notices them noticing. They laugh and keep walking.
Pride starts running again, really running now, wrapping up his morning on a high. This is what Pride has been doing for the past 20 years, on this field and everywhere else. Running as fast as he can to show them all—the players who seem to stay the same age, the music business that would prefer it if everyone stayed the same age—that,
galdurnit
, he's still got something.
His workout over, Pride collects his things and heads back to the clubhouse. Suddenly, the ballplayer leaves, and the singer returns. The Charley Pride everyone knows is singing "Kiss an Angel Good Mornin'," his biggest hit and his signature song.
But the voice isn't coming from the man in the Texas Rangers uniform. It's his cell phone. "Kiss an Angel Good Mornin'" is his ring tone.
You know, just to remind everyone within earshot.
• • •
It's impossible to squeeze
the entirety of Charley Pride's four decades (and counting) in the music business into a brief magazine profile. If you want that, read the book he wrote in 1994 with Jim Henderson,
Pride: The Charley Pride Story
. But we can talk about how he got here, the moments that illuminate the path.
Baseball was through with Pride before he was through with baseball. He tried to hook on with the New York Mets in 1963 but couldn't even get a tryout. That was fine. By then Pride had already made inroads on a country music career. After a two-year hitch in the Army ended in 1958, he and his wife, Rozene, settled in Helena, Montana, where Pride worked in a zinc smelter and played semi-pro baseball, occasionally singing for fans between innings. He began singing a couple of nights a week at clubs in Helena. Pride, who learned to play guitar by mimicking the songs he heard on Grand Ole Opry broadcasts as a teenager, had always performed for his teammates on long bus trips. But this was something different. This was stepping away from one world and into another.
The club gigs brought Pride to the attention of country DJ Tiny Stokes. Stokes got him on the bill for a 1962 concert in Helena featuring Grand Ole Opry stars Red Foley and Red Sovine. Pride performed two songs that night, "Heartaches by the Number" and the Hank Williams classic "Lovesick Blues." They might have been the two most important songs he ever sang.
Those two songs led to an invitation (from Sovine) to look him up in Nashville whenever he decided to get serious about a singing career. Those two songs led him to Cedarwood, Webb Pierce's powerful Nashville publishing concern, where he found Jack Johnson, his longtime manager. That led him to producer Jack Clement, who just so happened to be looking for a black singer, and Clement led him to RCA Records. So, yeah, they were important.
But it wasn't that easy. At first, Clement wanted to dress Pride in gimmicky stage wear and change his name to George Washington III. Pride wouldn't have it. He would go along up to a point; that was too far. After that was settled, there were other, more substantial obstacles. Chet Atkins, the hugely successful guitarist and head man at RCA Victor, initially refused Clement's entreaties to sign Pride to the label, though he liked what he heard. An album by a black country singer was (and mostly still is) unheard of. He wasn't sure what to do with it. Neither did the other labels Clement contacted.
"Then I ran into Chet one day by the Coke machine at RCA," Clement says. "He asked me what I had done with that colored boy, and I said I haven't done anything yet, that I'm thinking about pressing it out myself. And he said, well, uh, I've been thinking about this, and we might be passing up another Elvis Presley."
Atkins was more right than he knew. After his first two singles failed to chart, RCA issued Pride's "Just Between You and Me" in 1967. It landed in the Top Ten. His next single, "I Know One," scored Pride another Top Ten hit. Those two singles kicked off an almost unprecedented run of success. It ramped up in 1969 with Pride's first No. 1 single, "All I Have to Offer You (Is Me)." It reached its zenith in 1971, when "Kiss an Angel Good Mornin'" led him to the top of the country music world; he was named Entertainer of the Year and Top Male Vocalist at the Country Music Association awards. He stayed there for the rest of the decade. Within a few years after his first release, Pride had eight No. 1 records (including "I'd Rather Love You," "Is Anybody Goin' to San Antone," and "(I'm So) Afraid of Losing You Again"), ranking him in the top 10 of country acts with the most No. 1s.
His race was irrelevant. His talent wasn't.
As Atkins told
Esquire'
s Melvin Shestack in 1971, "Put Charley Pride on the worst P.A. system in the country, and it doesn't matter. He'll penetrate. That's greatness. Few have it. Charley does."
My parents can attest to that. They saw Pride open for Merle Haggard in Wichita Falls somewhere around 1967 or '68. They were blown away both by his performance and what happened after it was over. Haggard took the stage late and clearly drunk. He made it through maybe half of one song before cursing at his band and the crowd—and then walking off the stage. Pride came back out and did another set, saving the day and making everyone's night. The story should be about the time they saw Merle Haggard drunkenly storm off a stage. That's the way I would tell it. But to them, it's always about the night they saw Charley Pride.
• • •
Charley Pride moved to Dallas
in the early 1970s. "It fitted everything I needed for traveling back and forth, with my kids in school and everything," he says. For most of that time, he has lived in the same house in North Dallas, on a quiet block just off the Tollway. It's a big spread but not ostentatious, even with a tennis court and indoor pool.
You can see the pool and the court from where Pride is sitting in his living room on an overcast April morning, dutifully posing for photographs. Inside, the house is warm and comfortable and just a tad dated; much of the decor appears to have arrived not long after the Prides did, in 1976. The most recent additions are photos of his three kids (Kraig, Dion, and Angela) and their kids, and various mementos from his life and career. Near where he is sitting is the Academy of Country Music Pioneer Award he received in 1994. Lining a hallway a few steps away, and mostly hidden from view, are gold and platinum plaques. On a cabinet near the front door sits a pair of Native American dolls he received for participating in the Phoenix Open. The house doesn't feel like a trophy case, but it clearly belongs to Charley Pride.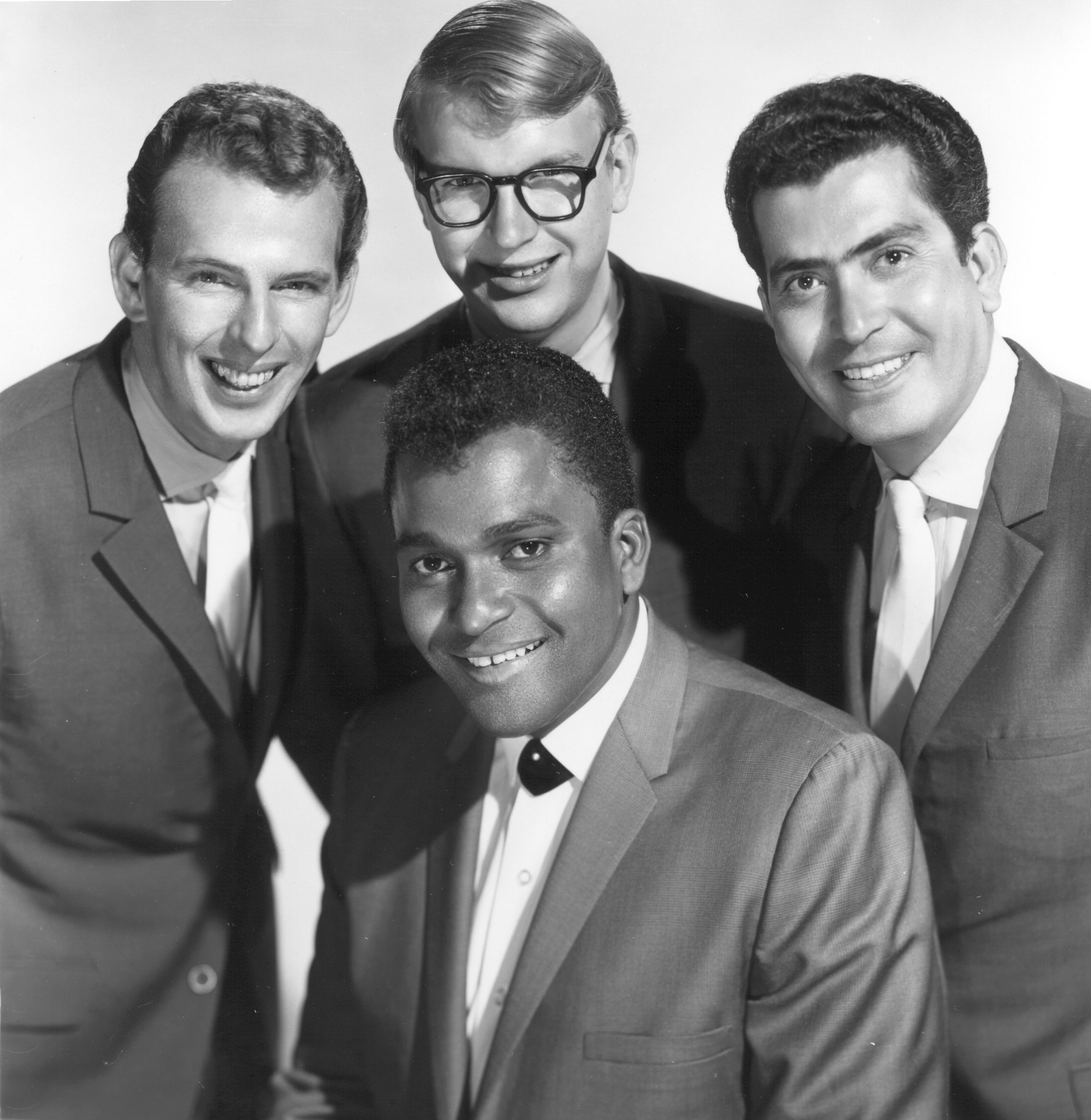 Pride has done photo shoots like this one thousands of times over the years, and, at first, his demeanor reflects that fact. There is little conversation as he turns his face this way and that, smiling, frowning, looking up, down, sideways. When the photographer arrived, Pride balked at the block of time reserved for this, wondering how it could take so long. Now he's on autopilot.
But he can't hold his personality in check for long. He perks up when he finds out he and the photographer's assistant share a birthday. Now he's talking about astrology, one of his favorite subjects, and his ability to fairly accurately guess people's birthdays. He's ready to talk now, about anything and everything. A stray bit of chatter somehow reminds him of the pieces of titanium in his skull, souvenirs from surgery to correct a subdural hematoma. "They told me I'm cured," he says, shrugging.
It's all stream of consciousness from there. In the next 30 minutes, the generally one-sided chat veers back to astrology, then his kids, then the Negro Leagues, then astrology again, then Burger King commercials, then Louis Armstrong singing country music. By the end, Pride is on his hands and knees in front of his built-in 1970s-era stereo, moving teetering stacks of cassettes and vinyl LPs to show off his eight-track changer, a device similar to a slide projector in appearance and function. It doesn't look like it has gotten much use recently, but if Pride did want to fire it up, he has plenty of ammunition. Inside one of the unit's drawers are a dozen or so Charley Pride eight-track tapes. Like I said, this house clearly belongs to Pride.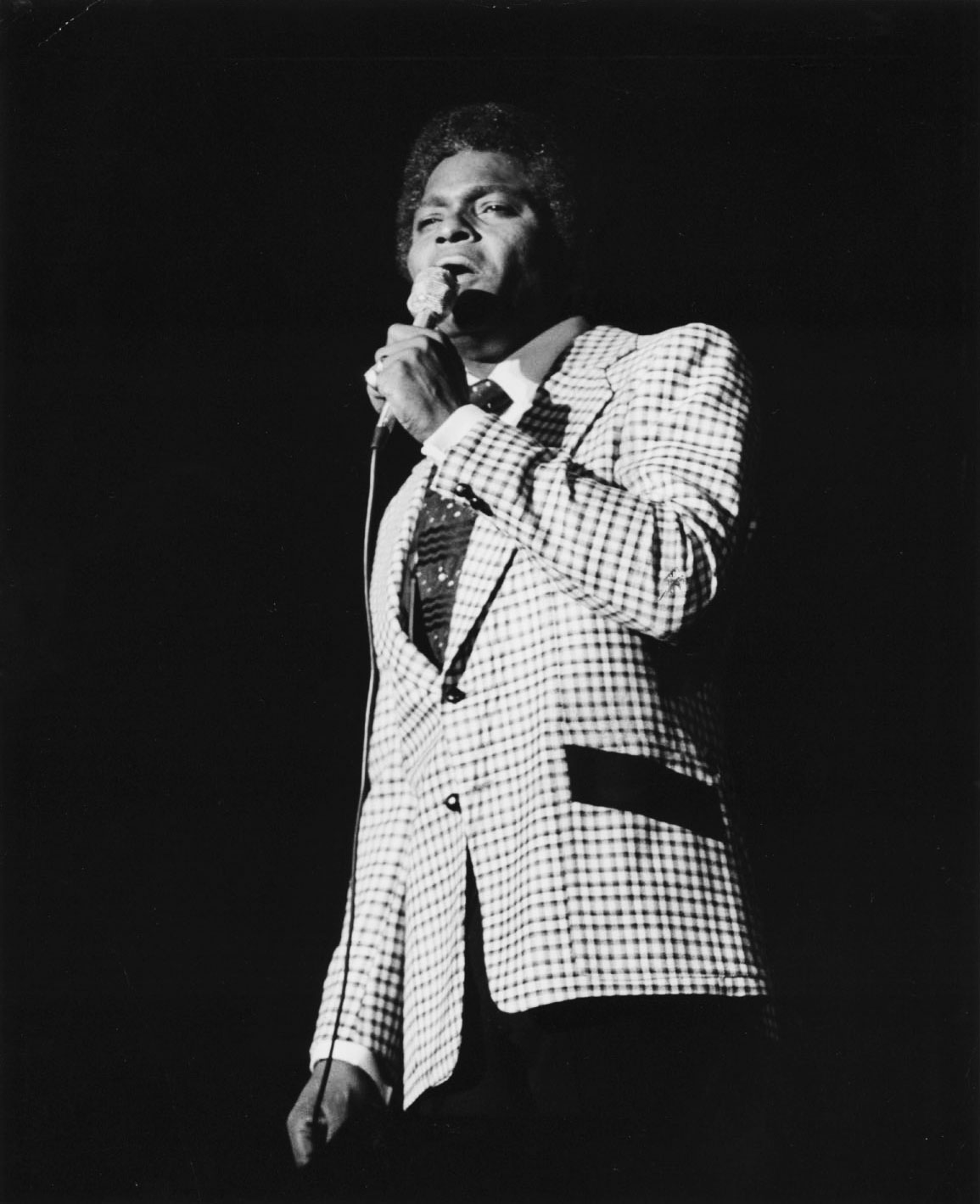 It took some people on the block a bit longer to figure that out, if you believe local lore. Not long after he moved in, the story goes, Pride was out mowing his lawn. The woman next door, who had not met him yet and didn't recognize the neighborhood's new celebrity, pulled up to the yard and asked if he would please cut her grass as well after he finished. He said, sure, no problem. After finishing up both lawns, he went to her door and rang the bell. When she answered, Pride said, "Hi, I'd like to introduce myself. I'm Charley Pride, your new neighbor." Or, if you prefer another version, the woman answered the bell and asked what he got to mow a yard. Pride smiled and said, "I get to sleep with the lady of the house."
The story (both versions) is apocryphal. Various incarnations of it have made the rounds over the years, starring everyone from Bill Cosby to Thurgood Marshall. It makes sense that it has been attributed to Pride, because throughout his career he's handled similar situations with the same genial humor, going all the way back to Detroit in 1966.
It wasn't common knowledge back then that Pride was black. RCA sent out his music without any photos, and he was even briefly billed as Country Charley Pride to provide further cover. His voice certainly didn't give him away.
"He had a song out called 'Snakes Crawl at Night,' and his voice was so indelibly different that I asked somebody, I said, 'Who in the hell is that?'" says Merle Haggard, who is now Pride's friend. "He opened up my show in Montana, as best I remember. And, of course, we found out that he was black, and I thought, 'Well, look here. We got a black guy that's got all us boys as heroes, if that ain't a switch.' I grew up idolizing [black jazz guitarists] Wes Montgomery and Charlie Christian and people like that."
As he started touring more, word did start to filter out. (At one of his early shows, he could hear a woman in the crowd gasp, "He is!") But it hadn't reached Detroit. Pride was booked on a package show that also featured Dick Curless, Flatt & Scruggs, Haggard, and Buck Owens. It was Pride's first major public appearance; 10,000 people were packed into Olympia Arena.
"I got there about five minutes before going on," Pride says. "The promoter was a little bit nervous anyway. He says, 'Well, Charley, you haven't rehearsed anything. You don't have to do the first show if you don't want to.' They had a 3 p.m. show and an 8 p.m. show. He said, 'We'll still pay you.' I figured if I didn't do the 3 p.m. show I wouldn't be doing the 8 p.m. show. He said, 'You haven't rehearsed.' I said, 'Well, no, I haven't rehearsed with the band. But do they play country music?' He said they did. I said, 'Well, I'll be ready in two minutes.'" He laughs.
"Ralph Emery was the big emcee on that show. He came up and said, 'What do you want me to say when I bring you on? I mean, we need to say something, you know. You're going to shock people.' I said, 'Yeah, been doing it. Just 10,000's more than three or four hundred. But it's gonna be the same thing.' So Ralph Emery came out and said, '
Ladies and gentlemen, we've got a young singer on RCA Records. He's had three singles' —
and he named them—'"
Snakes Crawl at Night," "Before I Met You," and "Just Between You and Me" is going up the charts.'
I got a nice little applause. Probably a few hundred out of the 10,000. But, now, they still don't know nothing about the pigment, see?
"So he says, '
Right now, from RCA Records, Chaaaarleeeey Priiiiiiide!' '
YEAAAAAAH!' I come out in the shadows and the lights and"—he makes a sound like a generator shutting down—"like turning down the volume. You could drop a pin. So what my manager and I came up with was this little saying: 'Ladies and gentlemen, I realize it's a little unique me coming out here on a country music show wearing this permanent tan.' Immediately, they applauded. Because I'm saying exactly what they're thinking. I've only got 10 minutes. I don't have time to be talking about no pigment. I've got to sing."
He ended up signing autographs from the 3 p.m. show until the 8 p.m. show. "And that's the way it's been ever since," he says.
• • •
Charley Pride can't write songs
—or never gave it much effort, at any rate. He's a performer, an interpreter, his Mississippi-mud-coated baritone able to make other people's words uniquely his own. Hearing "A Shoulder to Cry On" in any voice other than Pride's is impossible (even though Merle Haggard wrote it and recorded his own version). That's because Pride can recognize a hit when he hears it, which is how he took ownership of "A Shoulder to Cry On" in the first place.
Haggard was booked for a few shows at Harrah's casino in Lake Tahoe. At the time, Haggard and Roy Clark were the only country performers who would deign to play casinos. Pride was in the crowd when Haggard debuted the song, which he had written during his Tahoe engagement. Haggard liked to do that—write something up, bring it to the boys at rehearsal, then work it into the set that night. What happened next, though, was unusual. After Haggard and the band ran through "A Shoulder to Cry On," Pride stood up, right there in front of everyone, and asked Haggard if he could have that song.
"And I said, 'You can, it's yours,'" Haggard says, laughing at the memory. "Oh, his version's great. You know, it was kind of like it was written for him."
Though he leaves songwriting to others, Pride can definitely tell a story. He's a "tangential talker," he admits, prone to making side trips, quick rest stops, and a few wrong turns—he's old enough to refer to the latter as "senior moments"—before reaching his destination.
For example, while walking out to one of the practice fields in Surprise, Pride told me a long, funny story ostensibly about losing his luggage on the way to Ireland the week prior. It included at least three separate but (more or less) related anecdotes and a brief lesson on why one would be best served trusting his instincts regarding the vagaries of air travel. I won't—can't, really—recount the entire saga here, so let's just say Pride has an uncanny ability to predict when and where his baggage will turn up, and leave it at that.
More pertinent is Pride's chronicle of the long and winding road leading to his photo being taken with the late Jerry Falwell at the 1984 Republican National Convention in Dallas. (Which, incidentally, Pride related to me while waiting in the airport for his luggage's ill-fated trip to Ireland.)
Pride's tangential talking led us to his acquaintance with "41 and 43″—Presidents George H.W. and George W. Bush—and his appearance at Bill Clinton's inauguration. Since he mentioned he'd also played many rounds of golf with Gerald Ford ("I loved that guy"), I ask him the obvious follow-up: does he consider himself more of a Republican or a Democrat? He is, after all, in an interesting position: his tax bracket and fan base would seem to put him squarely in the Republican camp, but his race and upbringing skew decidedly Democrat.
"I'm for the man," he says. "I like who I like. But I don't align myself with any party. See, I've got Democratic fans, and I've got Republican fans. The minute I do one over the other, it's gonna split it right down the middle." It's an answer that mirrors Michael Jordan's famous line about why he chose not to use his considerable heft to back North Carolina senator Jesse Helms' opponent in an election: "Republicans buy shoes, too."
He had been turning down invitations to appear at the respective parties' national conventions for years. But Pride told his booking agent that if he could arrange it so the singer could attend both in the same year, he would do it. It finally happened in 1984, when Ronald Reagan was up for reelection against a ticket of Walter Mondale and Geraldine Ferraro.
"The Democrats had theirs first," he begins. "I go out to San Francisco. They say it's gonna be prime time: 'You're gonna do it right in
prime time.'
 Let's see, it's 4 p.m. back in New York, right? I'm looking out on that convention center, and you can shoot a cannon through there and you ain't hit nobody. '
Oh, say, can you see…'
 I do the anthem, and that's
prime time
, right? I get back home, and I hear nothing about it. Nobody says nothing about nothing."
Then it was time for the Republican convention. They didn't ask him to sing the national anthem. They were much slyer. Cy Lawther—"this guy I knew, who ran a golf tournament I played in, who had a bunch of defense contracts"—invited Pride out to eat with Vice President Bush. (Tangential talking: the dinner happened at a Mexican restaurant on Oak Lawn, the name of which escapes him. He does, however, recall it was located next to a furniture store run by the father of Mickey Raphael, Willie Nelson's harmonica player.) Pride didn't realize the hook had already been set.
When Bush's retinue returned to the convention, Pride settled into a seat in the observation tower, content to watch the swarming mass below with Rozene, especially since his sciatic nerve was acting up. Lawther materialized with another invitation:
Come down on the floor with me, Charley
. Pride gently rebuffed him. He waited a few seconds and repeated the invite:
Come on, Charley, I'd like to take you down on the floor
. It sounded innocent enough, so Pride, sciatic be damned, took Rozene by the hand and followed Lawther down.
"You couldn't move," Pride says. "Arms, elbow to elbow—you couldn't squeeze through nothing. But we squinch and squeeze and go all the way down to the front, to where No. 41's bench was. On that bench, there was exactly two seats there. You know someone would have loved to sit down on those seats, with all them people squeezed together like that. Now, I wonder why those two seats are there like that?" He lets the question hang in the air for a moment. "I go in first. Guess who they sat me down beside? Jerry Falwell. I sit down beside him, and my wife comes, she sits down right beside me. By the time I squatted to sit down, about six cameras lit up—
brrr-duh-duh-duh-duh
. I mean, they
lit up
, man—it was just like a Christmas tree.
"Then I go out on the road and start doing my shows. Remember I told you about shooting a cannon through the Democratic convention—ain't nobody said nothing. Minute I go off to the Republican convention—'
Charley, goddammit, I didn't know you were a damn Republican.' 
I said, 'Wait a minute, let me tell you what—' '
Nah, don't tell me s—. I saw you sitting there next to Falwell.' 
I said, 'Here we go. Exactly what I said was going to happen, right?' They know how to corral you. I went back to Cy and said, 'You did it to me. You got me good.'"
• • •
Though Charley Pride is
something of an afterthought on these shores, that's certainly not true everywhere else. It's not like he's been sitting around his house in North Dallas, raging at the dying of his light. He doesn't have the inclination or, more to the point, the time. He remains an international artist, and that comes with the kind of schedule that keeps a man busy. He's still a huge presence in Canada, in Australia, and especially in Ireland.
He's been beloved there since captivating sold-out crowds at a string of shows at Belfast's ABC Ritz Theatre in 1976, during the height of The Troubles. No other major artist dared do so then, not wanting to get caught in the crossfire of a civil war. But Pride went anyway, over the objections of Rozene and his band. He's been back almost every year since, including a recent 12-date swing in March. Because of that, his popularity has never waned in Ireland. "They just cuddle me in," Pride says. "Took me in like one of them."
In his home country, however, Pride's status has been on the decline since he left RCA Records. Leading up to his divorce from the label in 1986, Pride had grown increasingly frustrated with the way Nashville was pushing aside proven older acts (Dolly Parton, Waylon Jennings, Glen Campbell) in favor of a new generation of hat-wearing would-be stars. His friend, record executive and producer Jerry Bradley, told him RCA would never abandon him completely. Pride was, at the time, still selling more than 250,000 copies of each new album. But he still rankled at the way he and his fellow "legends"—he uses the word dismissively, because in Nashville it's something of a pejorative, a euphemism for "has-been"—were being handled.
So Pride had his attorney draft a letter to RCA's New York headquarters, asking the label for an early release from his contract. It was meant as a shot across the bow, aimed not at New York but at the Nashville branch—"the ones pulling all these shenanigans." He didn't want to leave. He just wanted what he had earned: respect.
"What happened?" he says. "
Boom
. They accepted it." He laughs. "I tried to use a little expertise, or whatever you want to call it. Didn't work out that way." He wonders how things might have gone, had RCA not taken him up on his offer. Maybe he would have overtaken Elvis and become the top-selling artist in the label's history. Who knows? A hit or two more and it would have been right there.
But the thought doesn't linger for long. Spending time dusting off the past doesn't make much sense when there's so much present and future to consider. "That's the way things went," he says. "So, yeah, I was disappointed, but I have since calmed down. I just take what comes. The thing is, I'm sold out everywhere I go. They want to see me now more than they did when I was younger."
• • •
That ring tone—Pride singing
"Kiss an Angel Good Mornin"—is nothing, really. It's also everything. It's both a symbol of Pride and a symbol of pride, proof that a black man, son of a Mississippi sharecropper, was able to rise to the very top of a white world. More than that, it's proof that Pride still has to remind everyone of that fact.
Talk to Pride long enough—honestly, it doesn't require much time at all—and he will enumerate all of his many achievements. It's boasting, yes, and you'll just have to forgive him that bit of vanity, because he's certainly earned at least that much. But his reasoning for doing this, his occasional habit of speaking like his own biographer, goes much deeper than narcissism. It's practical. For years, it's been his method of deflecting questions regarding racism, a way of redirecting the conversation until it is about what he has done and what he can do rather than what he looks like.
"A lot of people say, 'Well, you must have had it hard,'" Pride says. "There's not been one iota of that. Like when Jackie Robinson first went to the major leagues? No black cats, no name calling, none. I say this to reporters, and they look at me, and I say, 'Uh-oh, you're giving me that I-can't-believe-it-you-gotta-be-lying look.' So I start naming off my accomplishments." He does so—hits, awards, sales, honors, everything. "What good is it going to do me to lie? It's not gonna help my accomplishments any more to try to make up something."
But his verbal Wikipedia entry isn't merely about race either. Pride has never been afforded the kinds of opportunities to stay relevant, or even be regularly rediscovered, that many of his contemporaries have enjoyed. Johnny Cash, Willie Nelson, Merle Haggard, Waylon Jennings, and even less likely candidates such as Porter Wagoner and Charlie Louvin—all added vital recordings to their impressive canons in this decade.
Pride, meanwhile, has mostly languished on lower-tier labels, recording generally ignored albums, since leaving RCA. He released a gospel album in 2006 (
Pride and Joy
) that, despite strong reviews and appearances by Willie Nelson and Dolly Parton, failed to garner much interest, the same fate that befell his last country disc, 2003's
Comfort of Her Wings
. (Not a surprise since both were issued on tiny, Nashville-based independent Music City Records.) He's had brushes with renewed interest—when he published his autobiography in 1994, when he was inducted into the Country Music Hall of Fame in 2000—but his story is told less and less often. So he tells it himself. If he keeps saying it, maybe people will remember.
Maybe they will realize: Charley Pride can still do this. His voice is tinged with age now, but it's only made it into a more powerful instrument, adding a layer that wasn't there before, an extra dollop of emotion that changes, subtly but definitely, words he's sung thousands of times over the past four decades. For the same reason Johnny Cash couldn't have pulled off his heart-wrenching cover of Nine Inch Nails' "Hurt" when he was a younger man, there's added meaning when Pride sings "When I Stop Leaving (I'll Be Gone)" or even "Kiss an Angel Good Mornin'."
The problem is, Pride hasn't been able to showcase fully how he's evolved as a performer. Though his concert calendar remains full, he hasn't had many opportunities to add newer songs to his set lists. His career, like that of many country "legends," is trapped in amber, a museum piece people forget because they've already visited. Why? In a way, it's simple. He's sung some songs that the whole world sings. But he didn't write any of them.
"Hank Williams, if he hadn't have wrote songs, chances are he wouldn't have been nearly remembered the way he is," Haggard says. "God gives you a bundle of talent, and you do everything you can to honor it, and some people are more diversified than others. That wasn't in the cards for Charley. I knew it was important. When I was 12 years old, I knew that little name down there beside the song title meant something. But you don't know what's going to happen in the future. There may be a movie come out and one of his songs will be in it, and it will give him a rebirth or something."
In fact, that's exactly what is happening. Pride might not have to tell his story anymore, or as often, in a year or two, when Terrence Howard stars in a long-gestating Charley Pride biopic, helmed by his
Hustle & Flow
director Craig Brewer. That could be Pride's
Walk the Line
, his
Ray
. "The movie's gonna really surprise a lot of people," he says.
"Let me tell you, everyone today has stopped me on the street and said, 'When is Charley Pride coming out?'" Brewer told Nashville's
The Tennessean
in October 2006, when the project was first announced. "Listen, sir, we don't even know who is writing the script yet. It makes me grin because the guys in the parking garage were like, 'We can't wait for you to tell this story.'"
Neither can Pride. Until then, it's up to him. That's why he knows his own stats better than anyone and can rattle them off like a fan-club president.
That's why his ring tone is him singing "Kiss an Angel Good Mornin'." Don't ever forget it.
40Gr8
Get the FrontRow Newsletter
Get a front row seat to the best shows, arts, and things to do across North Texas. Never miss a beat.