From D CEO May 2021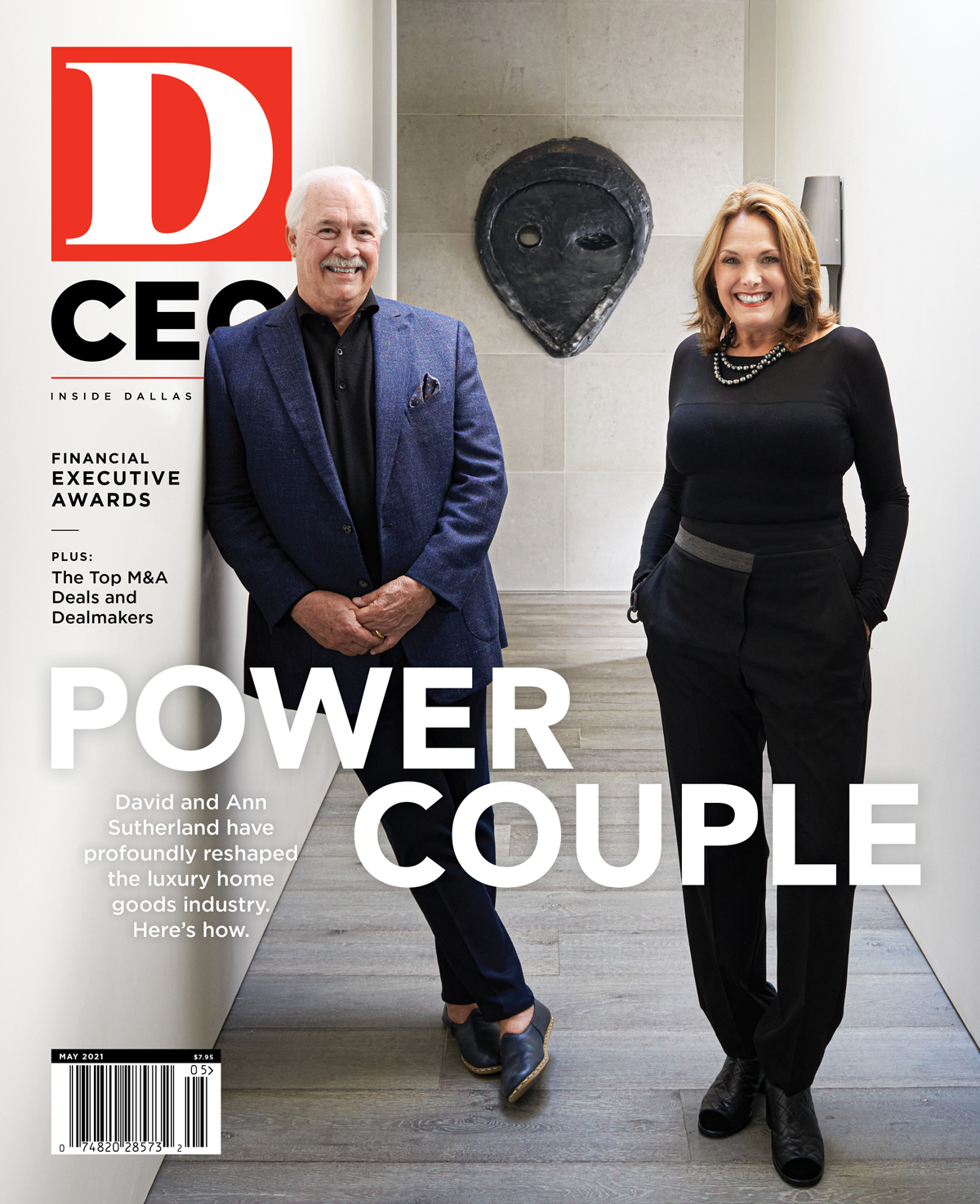 Subscribe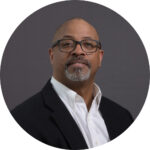 We can often tie our passions back to our childhood. Such is the case for Andre Gray, an architect with Moody Nolan. Gray grew up in the suburbs of St. Louis, where neighbors believed in the adage, "It takes a village to raise a child."
At the top of the hill was his mother, single and raising three children. Then, there was the home that had the mom, who was the best cook. But the house that left the greatest impression on a young Gray was the one where his friend's father hammered away at different furniture restoration projects.
"Smelling the turpentines and varnishes—that resonated with me," Gray tells me as we settle into our chairs at The Yard House in Addison—one of the first restaurants he visited after moving to the area. As I consider mirroring his order, the spicy jambalaya, he tells me how calculus caused him to switch majors from engineering to architecture at Kansas State University and how he ended up moving to Texas in 2013 to help launch a Dallas office for Columbus, Ohio-based Moody Nolan, the nation's largest Black-owned architecture firm.
To keep it short, the St. Louis economy was suffering, and Gray was laid off from his post at an architecture firm. After toying with the idea of attending culinary school, he reached out to a college buddy who was opening a Dallas outpost for Moody Nolan—and moved here six weeks later.
Shifting from his early work designing theme park attractions for Busch Gardens, he focused on higher education and healthcare. Notable projects in DFW include Parkland Health and Hospital System's Mike A. Myers Skybridge and the University of North Texas Student Center in southern Dallas.
Gray, who was named head of the Dallas office in 2018, is leading an expansion into aviation after teaming up with Merchant Aviation, a renowned planner based in New Jersey, and landing a five-year master plan contract with Dallas-Fort Worth International Airport.
Moody Nolan was recently honored with the 2021 Architecture Firm Award from the American Institute of Architects, and the Dallas office was selected for the Kay Bailey Hutchinson expansion renovation. Gray says the combined wins will open a lot of doors for the Dallas branch.
"It's about getting breaks—let's face it," he says. "You just have to seize those opportunities."
Gray is in charge of developing design criteria for Moody Nolan's work at the airport. Although nondisclosure agreements prevent him from revealing specifics, he was recently involved with the demolition and rebuilding of gates on Terminal C's southern end. For Gray, doing aviation-related work is a dream.
"If I had to do it again, I would probably be a pilot in the Navy," he says.
His father, whom he idolized, was in the military and later held an executive post at aerospace giant McDonnell Douglas. Needless to say, Gray spent a lot of time during his youth hanging out with his father on the airfield.
He says it is an excellent time for Moody Nolan to make its mark on Dallas-Fort Worth—and to return the favor, whether it's by supporting underserved sectors in the region or small and minority-owned businesses.
"We have had breaks. We have had people open doors for us," Gray says. "It's a mindset of paying it forward."
Get the D CEO Real Estate Newsletter
Get weekly updates on breaking commercial real estate news and relevant industry reports.