From D CEO May 2019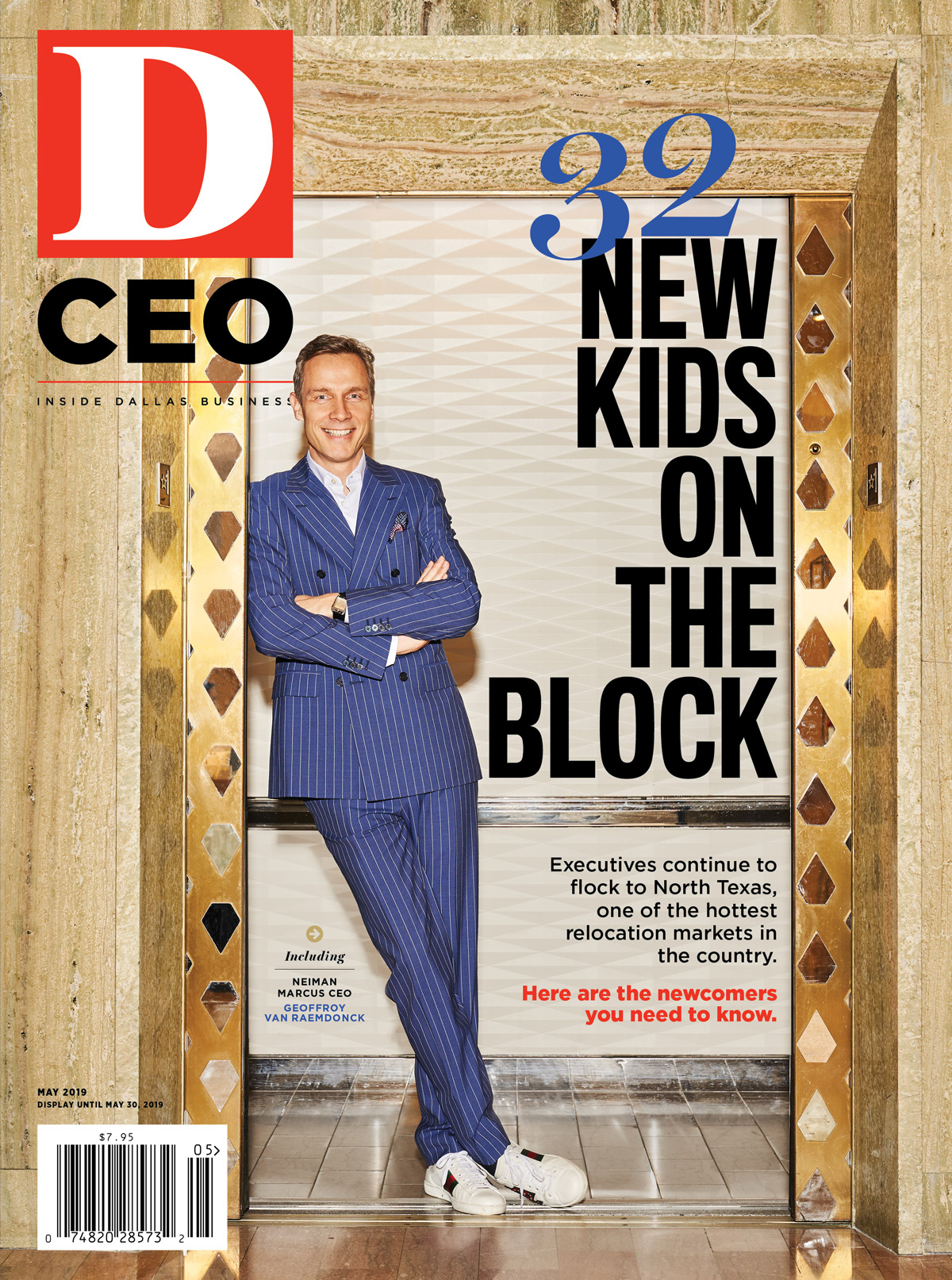 Subscribe
Targeting men for grooming and spa services is a good business move. Just ask Bruce Schultz, co-founder and CEO of Boardroom Salon for Men. The out-of-the-box focus has positioned the burgeoning barbershop enterprise into a luxury salon empire that saw a 21.2 percent increase in revenue last year, growing to roughly $20 million.
Walking into Boardroom's Inwood Village shop, it's apparent the space is meant for the boys. But not in an aggressive, machismo way. It's much more flush in Boardroom. Dark wood paneling covers nearly every surface, buttery leather covers the seats, beer chills in a fridge, and three hand-selected product lines fill the lobby shelves—one for the hair, one for shaving, and one for beards. A black felt-lined pool table is front and center, setting the vibe for the salon.
"That's 80 percent coolness factor right there," Schultz says of the billiards table, which is framed by luxe barber chairs all positioned at perfect 45-degree angles.
The Boardroom concept is a nod to the country clubs of yesteryear. It's capitalizing on an increasing interest men have in upscale grooming services. The Benchmark, the salon's signature offering,  includes a tailored cut, paraffin hand dip, shampoo and conditioning treatment, scalp and hand massage, and steamed towels. Boardroom also offers three-, six-, or 12-month membership plans, which provide unlimited haircut services, plus 10 percent off all products, and complimentary referral Benchmarks to gift to others.
Schultz and his wife, Heather, came up with the concept back in 2003 while reading an article in an airport magazine about metrosexual men and barber shops. Although the couple, both from Southlake, had solid business backgrounds, their hair-salon knowledge paled in comparison. Back then, Schultz says it was a different time for men's grooming. Men basically had two options: the neighborhood quick cut or going "where their wife went." The Schultz's concept was to give men a place they could call their own.
"We built a really strong corporate team that has the skills and resources to take it to the next level, so we might as well optimize it."
The first Boardroom Salon for Men opened in Southlake in 2004, and growth has continued ever since. The company opened six stores in 2017, seven in 2018, and plans to expand at a pace of about 15 stores per year through 2020. Earlier this year, Boardroom opened its first location in Arizona, at Lincoln Marketplace in Scottsdale, giving it a total of 36 locations. The company is on track to open an additional 11 stores this year, targeting growing markets like Phoenix, Atlanta, Houston, Dallas, Raleigh, and Charlotte. Schultz says the East Dallas area is next on the local expansion list.
"We want to grow in clusters," Schultz says about plans to expand nationally. The markets they're targeting, he says, have robust business environments, moderate rent rates, and a lot of great shopping centers.
When looking at cities or metros for expansion, Schultz says it has to be markets where they can scale quickly. He says Boardroom aims to open up at least four stores in the first 18 months in a market. If a region doesn't support that, the company looks elsewhere.
"The business is really strong, and we don't want to sit on it," he says. "We've built a really strong corporate team that has the skills and the resources to take it to the next level, so we might as well optimize it."
Capital Infusion
Boardroom's expansion follows funding last summer from Los Angeles-based private equity firm LightBay Capital. The company was founded by Nav Rahemtulla and Adam Stein, former executives of Ares Management, owner of Neiman Marcus Group.
Schultz says the partnership is exciting because Rahemtulla and Stein have "been there and done that" when it comes to taking a company's brand national.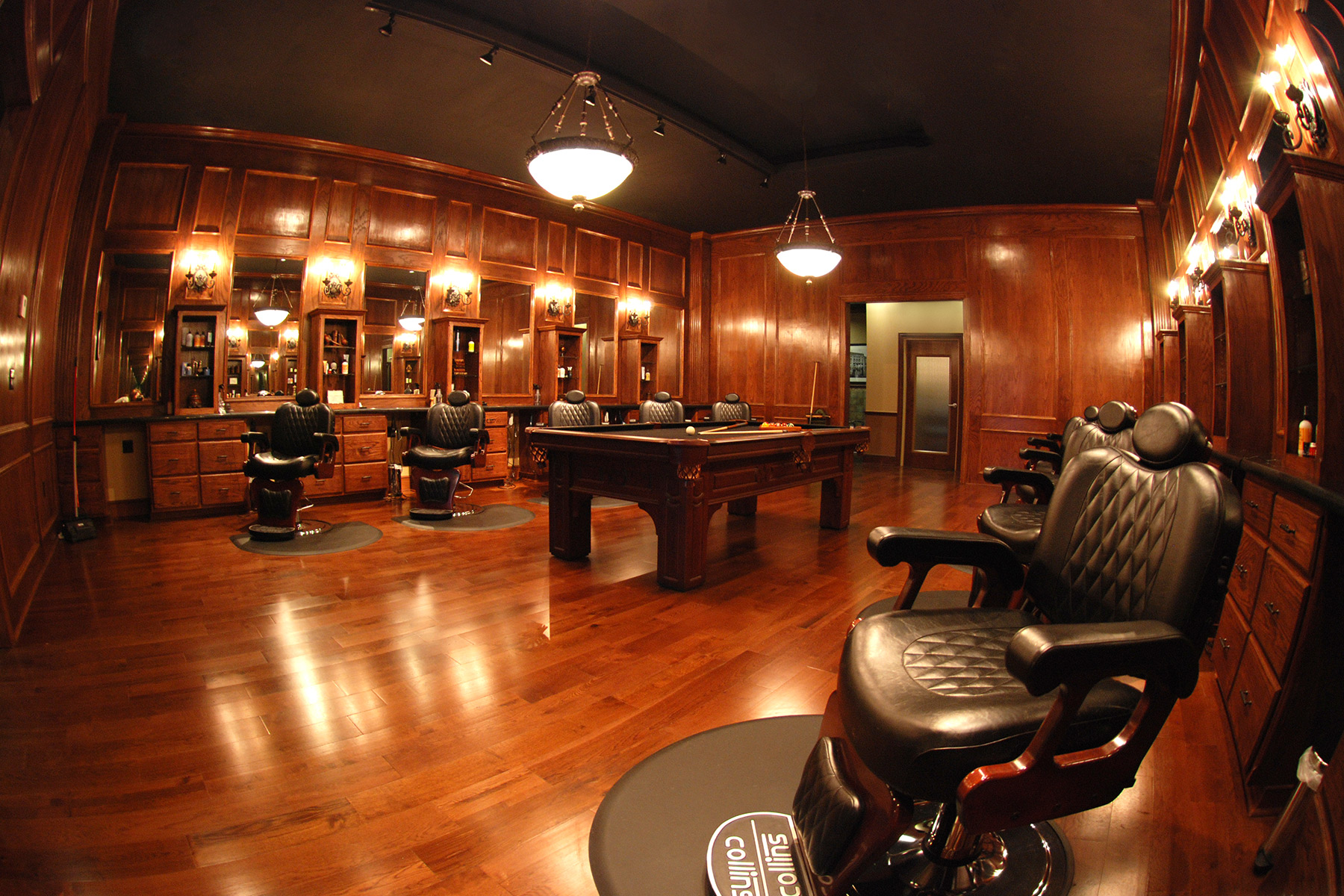 Under the terms of the agreement, LightBay holds a majority stake in Boardroom; Schultz and his wife retain significant ownership, too. "We're the only brand that's growing corporately," he says. "We'd gotten to where we were opening six stores or seven stores a year, but if we really wanted to open 15 stores a year, we needed more capital. The move also should help keep competitors at bay. People are seeing Boardroom's success and copying it, Schultz says: "This will allow us to grow so we can go in and establish a flag in the best markets first."
Employee-Focuses Business Model
With regard to Schultz's role with the company for the foreseeable future,he says nothing will change. The same, he says, is true of Boardroom's business model. "We want the client to come in, relax, look great, and feel confident," Schultz says. "What we're really selling is an experience, which we knew would give us greater loyalty."
That experience starts with the ambiance, and continues with a high level of service. The customer experience is a result of investing in his employees–a lesson Schultz learned the hard way after starting in Southlake and losing nearly the entire staff to turnover.
Boardroom's employee-focused business model isn't typical for the salon industry. Instead of renting out space or paying commission to stylists, the company pays employees a base salary plus commission and offers training incentives and benefits, including a retirement savings plan. In all, Boardroom has more than 300 employees.
"We're responsible for having the cool environment and bringing the clients in the door," Schultz says, "and then our team is responsible for having the clients come back." 
D CEO Newsletter
Stay up to speed on DFW's fast-moving business community with weekly news reports, interviews, and insights.