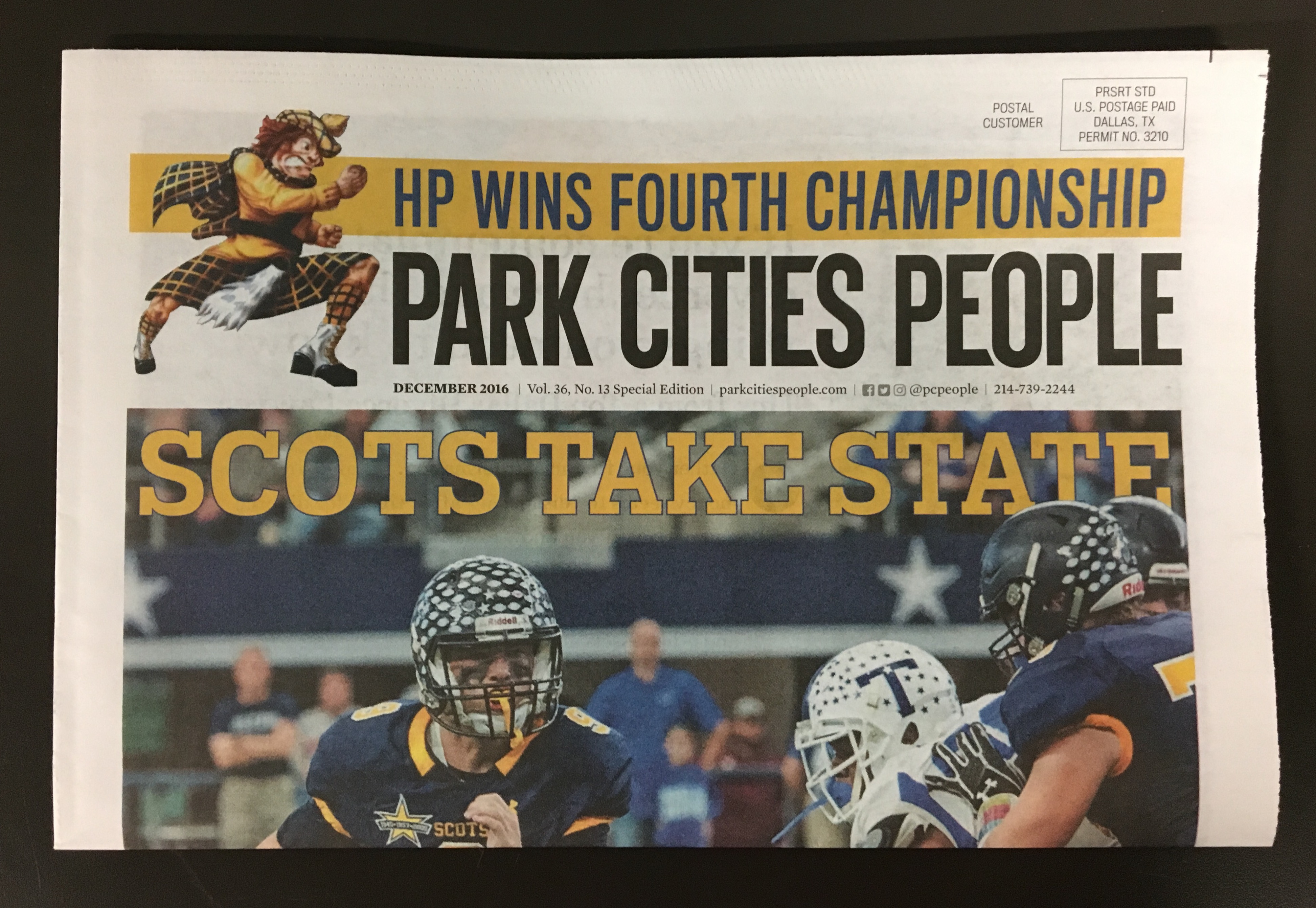 In July of 2003, Wick Allison bought People Newspapers. He quickly began to shake things up. As the paper's publisher, he did crazy things like hire a professor, Glenn Arbery, to write arts coverage. He printed crime reports from the Park Cities, including incidents wherein parents were caught serving alcohol to minors, which ruffled feathers. As far as I know, Park Cities People is the only community newspaper ever to be used by Ross Perot to pull a prank (see item No. 4). Last year, for its coverage of a school bond vote, the paper won first place in its category for the National Newspaper Association's Better Newspaper and Education Contest, and it has taken top honors some 16 times in the Texas Press Association's Better Newspaper Contest. But after almost 14 years, it is time for someone else to take the baton.
"Park Cities People has always been a consistent performer, and especially so the last three years," Wicks says. "But in a company devoted to the D brand, it has also been a sort of stepchild. The Park Cities are a very important and tight-knit community, and it rightly expects the very best. We've come to believe that a new owner could better serve the community by giving the newspaper the energy and attention it deserves."
The family of weekly papers once expanded to Oak Cliff and North Dallas. The papers now publish monthly and serve the Park Cities and Preston Hollow. Both papers have sites that report daily news (see Park Cities People and Preston Hollow People). They employ 11 people, three of whom started with the company before Wick bought it. 
Get the D Brief Newsletter
Dallas' most important news stories of the week, delivered to your inbox each Sunday.