Women are an increasingly powerful force in the legal profession, but challenges remain. D CEO recently hosted a panel of some of the region's leading attorneys for frank discussion about how the role of women in law has evolved over the years.
Participating were Gemma Descoteaux, partner at Sheppard Mullin; Meyling Ly-Ortiz, managing counsel for Toyota North America; and Barnes & Thornburg partners Tamara Baggett and Jenni Tauzel. The four leaders shared key insights, including advice for young women in the legal profession:
Tamara Baggett — Partner, Barnes & Thornburg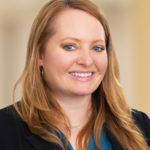 "When you get enough experience under your belt, there comes a point when you realize that not everything that goes wrong is the end of the world. I wish we could have some more awareness of that on the front end for young professionals heading into this profession. Of course, you need to be responsible, watch your deadlines, be a good professional, do good things that you are supposed to do, but not every little thing is going to kill a case or kill a deal. You have to take it all in stride and have a little perspective on what is a big deal and what is not."
Gemma Descoteaux — Partner, Sheppard Mullin
"I'm fundamentally an introvert. There's nothing that makes me more uncomfortable than walking into a room full of 300 people for a rubber chicken dinner and be expected to network. So, what I do is look for the person who looks as uncomfortable as I feel. And I walk up to them and mention that and try to connect with them. … You know, when I look out at the room this morning, there's a whole lot of women here, which is amazing. But there is still not that many women of color, and in most offices and in many firms, there's only one. I remember what it felt like to be the only woman in the room, and I imagine that they're feeling the same way, but squared. We have not made the kind of progress for people of color that we need to, and it's on all of us to go help them feel comfortable and feel welcomed and feel a part of the office and the social fabric of wherever we work. It's not up to them. It's up to us."
Meyling Ly-Ortiz — Managing counsel, Toyota North America
"In my career, I can't express enough the power of intention and reflection. I remember going in-house and a few months went by and I wasn't sure if I made the right decision. I asked my husband 'Do you think I should go back to firm life? I don't know if this is right for me.' And he said, 'Mey, if you had not left, I don't think we would have stayed married.' It made me realize that I never made time for him and I never made time for personal reflection. If I had not made a change, it would have been too late. Now, I have this life-changing, awesome career at Toyota that gives me time to do that. … Whatever your cadence is weekly, or monthly, or quarterly, those check-ins and reflection time are critical. It means really thinking about, 'If I died right now, is this who I want to be?' … We give lip service and we say that [things outside of work] are important to us. But do our calendars reflect that? I get it: Being a breadwinner, making money to feed the children, I totally get that. But at some point, what are you sacrificing?"
Jenni Tauzel — Partner, Barnes & Thornburg
"My advice is to form relationships with people around you who are going to help you, especially in the work environment … I have a mentor who is here this morning. He has been my champion and is the reason that I am here today and in the role that I am in. I'm also able to walk into his office and say, 'Do you see this big yellow question mark over my head? Is it blinking? Because I have no idea what the answer is. I need your help.' So, he's also a practical, practice-type mentor. Then there's the friend down the hall. I have been lucky enough to have at least one person everywhere I've worked who I have connected with, and we have bonded not only over what's going on at the office, and how much we have to work, but also life outside of work. They know about my kids and I know about their engagement parties and things like. Also important are champions. It doesn't have to be someone in your practice group. It doesn't have to be a female. But you want someone who is rooting for you and telling people, 'She is awesome! She is great at what she does!' or 'She is great at working with these types of clients!'"
Click here to see a photo recap of the event.
Get the D CEO Newsletter
Stay up to speed on DFW's fast-moving business community with weekly news reports, interviews, and insights.