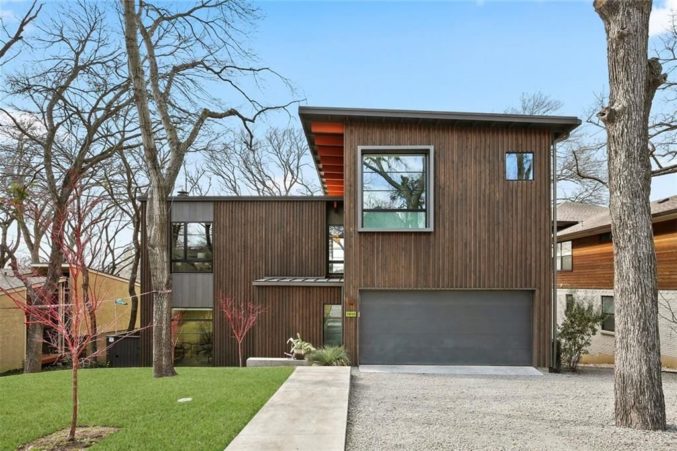 Hot Property: An Airy, Modern Masterpiece in Lake Highlands
Box it up.
There's a reason those aggressively boxy modern homes are so intriguing. It's fairly easy to parse out the layout of a traditional home from the curb, but an angular build is more mysterious. Sometimes, it's best not to know what's inside. Modern homes can suffer from a too-open layout, with stark white walls and a tragic lack of character. Fortunately, 7815 Deer Trail Drive in Lake Highland's White Rock Valley neighborhood is spared from the genre's downfall, with an architectural design that infuses the home's natural surroundings and offers something eye-catching at almost every turn.
We've actually touched on this home before in 2017, right after its completion. The two companies behind 7815 Deer Trail, Marek Architecture and Durham Builders, had worked together on projects before, but given that this would be Miles Durham's own residence, this one was a bit more personal. "We only took down two trees in the building process. The house blends right into them," said Durham.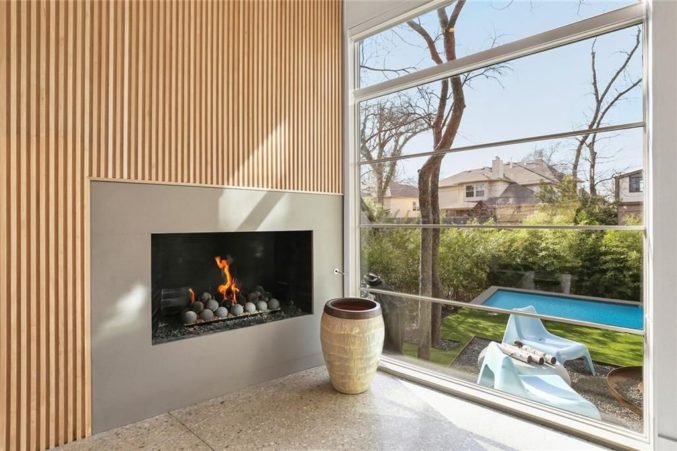 Other highlights include beds built right into the wall or—in the case of the master—a bookshelf, synthetic grass lining a glassy pool and fire pit, a modular Iskoern fireplace, and one seriously clean-lined kitchen.