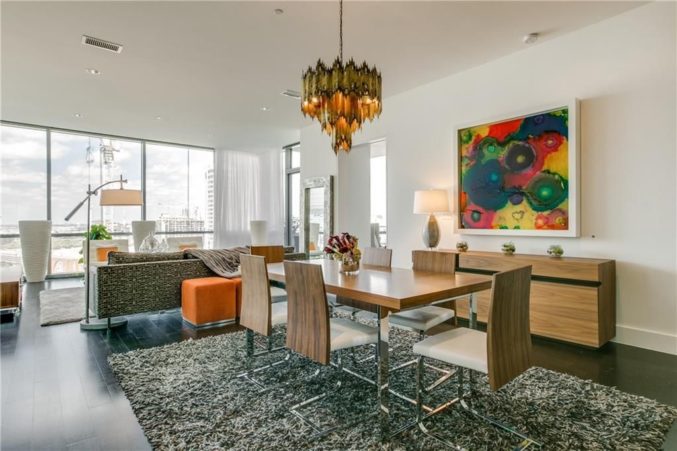 Open Houses to Hit This Weekend
Walking through a luxurious modern downtown condo or through an Oak Lawn penthouse might just be the highlight of your day.
By Estephanie Gomez
Published in Home & Garden
February 3, 2017
1:36 pm
Do you like to home ogle? Do you like driving by houses and thinking to yourself, "I've been in there before; the indoor pool was quite appealing." Do you actually need to find a new home? Each week, we scout out three open houses in three different neighborhoods that look well worth the trip.
The Price: $589,000
The Neighborhood: Downtown
 Why It Looks Cool: If you're anything like us, you probably found yourself daydreaming about living in a gorgeous high rise after ogling over Jane McGarry's bright home. Luckily, this Philippe Starck-designed condo in The House boasts a more affordable (sort of) price tag than most.
Price: $750,000
The Neighborhood: Oak Lawn
Why It Looks Cool: While we love imagining ourselves in a sleek Uptown condo a la Gossip Girl (let's pretend like we aren't too old to reference a CW teen drama), modern apartments aren't hard to find. That's what makes this elegant Oak Lawn penthouse a dream. Complete with a wraparound terrace and wood and marble floors, the home perfectly blends an old-school sophistication with warm finishes. 
The Neighborhood: Grapevine
Why It Looks Cool: Do you want the cool-factor of living in a high rise but aren't a fan of the bustling downtown and Uptown scenes? Then this 16-story tower set up with fireside lounges, private dining rooms, and a view of Lake Grapevine was made (and still under construction) for you. If the open house is anything like these digital renderings, the trip to the suburbs will be well worth it.