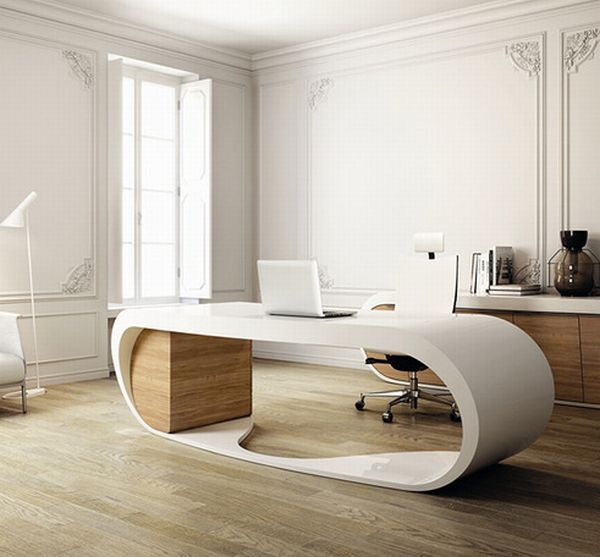 What We're Pinning: Workspaces That Wow
These desks are so pretty, you'll actually want to get down to business.
Maybe it's the endless stream of back-to-school photos dominating my Facebook feed that has me in a studious mood. Or perhaps my all-work-and-no-play mentality has been brought on by the annual autumn crunch. (That's not the sound you make when stepping on fallen leaves; it's a term I made up to refer to the onslaught of work that occurs during the pre-holiday months.) Whatever the case, I've found myself spending a lot of time at my desks, both at the office and at home. And while staring into space, procrastinating on the work I need to accomplish, it hit me: They are both dreadfully lacking in style.
So naturally, I ventured to Pinterest to draw inspiration. I've been pinning a plethora of cool workspaces and DIY-able desks to give you (and me) some ideas on how to dress up your desk. Click here to see a selection of my favorites, then follow us on Pinterest for more steal-worthy style.