A California-based real estate investment trust is buying up and consolidating land in the Southwestern Medical District to "create a market and really bring early-stage commercial life science to Texas," according to the company's executive chairman.
According to the Dallas County Appraisal District and City of Dallas documents, publicly-traded Alexandria Real Estate Equities owns and is attempting to re-plat 16.5 acres at the intersection of Harry Hines Boulevard and Mockingbird Lane on the north end of the medical district. The property is directly across the street from where UT Southwestern and Children's Health's new pediatric campus is being built and down the road from Dallas County's planned lab space.
City Plan Commission documents show an application for several lots owned by Alexandria to create one property bounded by Forest Park Road, Mockingbird Lane, Harry Hines Boulevard, and Hawes Avenue. City staff recommended it for approval last year. The lots are currently vacant, but according to earnings calls over the last couple of years, Alexandria has big plans for the property.
Founded in 1994, Alexandria is the largest life science REIT in the country, with a market capitalization of $33 billion and 75 million square feet in total assets. Its clients are among the biggest names in healthcare, especially in the pharmaceutical space. Alexandria's three largest tenants are Bristol Myers-Squib, Moderna, and Eli Lilly and Company. Most of the company's assets are in biotech hubs like Boston, San Francisco, San Diego, and the Research Triangle in North Carolina. Only 2 percent of the company's business is in Texas right now.
Last year, Alexandria developed a $200 million 325,000-square-foot life sciences campus on 12 acres in the Woodlands outside of Houston.
A release describes the company as having a "longstanding and proven track record of developing Class A properties clustered in life science, agtech, and advanced technology campuses that provide our innovative tenants with highly dynamic and collaborative environments that enhance their ability to successfully recruit and retain world-class talent and inspire productivity, efficiency, creativity, and success."
Even though Alexandria works with some of the biggest names in healthcare, executive chairman and founder Joel Marcus says the company is looking to house younger entities. "Our intent is to create a market and really bring early-stage commercial life science to Texas, much like we did in New York," he said in a 2021 earnings call.
The development is another feather in the cap of the Southwestern Medical District, which is experiencing a development boom fueled by life sciences, biotech, and hospital growth. The State of Texas, UT Southwestern, and Children's Health are contributing to a $482.5 million new state psychiatric hospital already under construction. Children's Health and UTSW's multi-billion dollar joint venture pediatric campus is in the planning stages as well. Dallas County is also developing a $52 million lab and life science facility down the street from the Alexandria properties on Mockingbird Lane.
The life science action around Harry Hines and Mockingbird continues the momentum established over the last couple of years by Pegasus Park and BioLabs, which launched its first non-coastal location last year.
Alexandria didn't have a comment on the company's specific plans for the property, but in an earnings call last year, Marcus continued to sing the praises of Texas as an up-and-coming biotech hub. "I think what intrigued us about Texas is…, if you look at what Steve Jobs said about the 21st century, it will be the century of the intersection of biology and technology. And so I think Texas is ripe for that intersection. And that's where this industry is really moving in an industrial fashion."
Get the D CEO Real Estate Newsletter
Get weekly updates on breaking commercial real estate news and relevant industry reports.
Author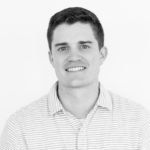 Will is the senior editor for D CEO magazine and the editor of D CEO Healthcare. He's written about healthcare…