Pediatricians and primary care providers are seeing more and more mental health issues, but often feel ill-prepared to treat them. Physicians can refer their patients to a pediatric psychiatrist, but there aren't enough psychiatrists to treat the growing number of patients.
The Child Psychiatric Access Network (CPAN) hopes to alleviate some of that uncertainty and backlog. The network of psychiatric access centers provides child and adolescent behavioral health consultation and training services for physicians across Texas. UT Southwestern and Children's Health in Dallas serve as a regional hub for the program, empowering primary care physicians and pediatricians to better treat their patients.
Because of the shortage of child psychiatrists and long wait times, families are often left dealing with mental health problems until they become crises and end up in the emergency room with acute mental health issues, suicide attempts, or other problems. The network gives primary care providers, who already know the patients and have the families' trust, the tools to address problems before they become emergencies and manage the issues at home.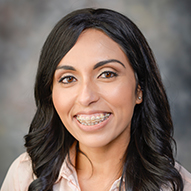 "Many kids and adolescents with mental health needs are seen in the primary care setting rather than child psychiatry, " says Dr. Mili Khandheria, medical director of CPAN and assistant professor at UT Southwestern. "Additionally, there's a shortage of child and adolescent psychiatry to provide this care that these kids are desperately needing."
Created by increased funding from the state legislature, CPAN allows providers to call a mental health expert free of charge to discuss their patients' mental health needs. The expert can help diagnose the patient, offer resources, and help the primary care provider decide if a consult is necessary. They can also discuss medication options to whom the patient should be referred. It allows them to be empowered to treat their patients and only refer patients out when necessary.
The program launched in North Texas in May 2020 and has grown rapidly. More than 40 percent of the region's providers have enrolled in the program, spanning providers such as Baylor Scott & White Health, CHildren's Health Medical Group, MD Medical Group, and others. As a result, more than 550 children have been provided resources for their mental health needs. The initiative has provided 239 consults to North Texas providers for medication management and behavior modification.
The resource has been huge for Dr. Dawn Johnson, a pediatrician at Children's Medical Center in Dallas. She treats a number of patients with autism whose treatment ripples through the entire family. Many patients on the spectrum have trouble sleeping, which means their parents and caregivers are not sleeping either. After reaching out to CPAN, Johnson has provided treatment and medication options to bring stability to the entire family. Johnson receives advice on medication management, counseling resources, guidance on underlying autism or developmental disorder.
After treatment, the children can better participate in sports and extracurriculars, maintain friendships, and have better interactions with their teachers and other adults. It has made life easier for Johnson and been educational. "Of the top problems facing pediatrics in my career, one of the top three is certainly mental health," Johnson says. "Having a consultant that we can call empowers us to take care of these kids and also teaches us. I find that over time, I call them less often because I've learned so much during the conversations."
CPAN gives pediatricians needed access to psychiatric resources and has the potential to impact rural healthcare, where the shortage of mental health providers is even more acute. "Many of these counties in Texas have zero child psychiatrists," Khandheria says. "Most the time, the rural counties have pediatricians, but they don't have any child psychiatry, so there's nowhere to go. It helps with access and with early intervention, getting them started quicker with treatment earlier on in the course of their illness."
While CPAN is early in its rollout in Texas, the program is modeled after a program in Massachusetts, which started in 2004. When the program started, only 16 percent of primary care providers said they were comfortable treating mental health conditions. Almost two decades in, around two-thirds say they are now comfortable treating mental health problems, which decreases ER visits and acute problems as well. Khandheria is hoping for a similar impact in Texas, especially given the impact of the pandemic on mental health.
"We've seen this huge spike in mental health issues in children as a result of the COVID 19 pandemic because of social isolation," Khandheria says. "As time progresses, this is going to have a further impact."
Get the D CEO Healthcare Newsletter
Stay informed with a detailed weekly report on DFW's evolving healthcare industry.