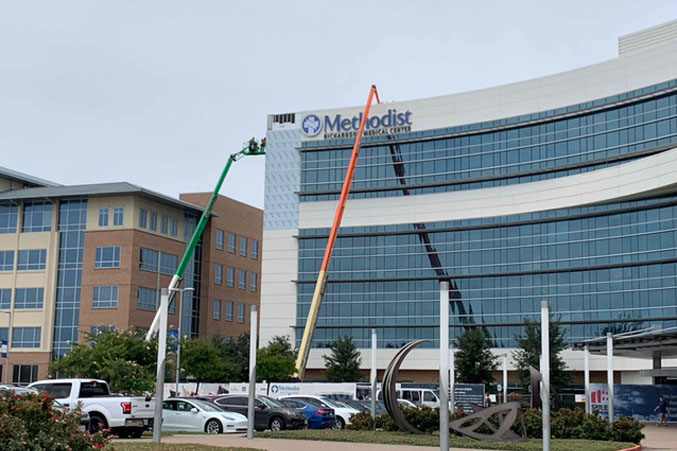 Watch Two Floors Get Added to Methodist Richardson
Over the last 18 months, Methodist Richardson Medical Center has been working on an $85 million expansion that adds two floors to a fully functioning hospital while it remained open.
The 104,000-square-foot expansion includes 150 acute care beds, a ninth operating room, seven pre-op rooms, two post anesthesia care beds, and a 671 space, seven-story parking garage.
Richardson-based general contractor Skiles Group handled the project, which will have its grand opening Wednesday, December 18th at 4:00 p.m. Watch a time-lapse video of the project from start to finish here.