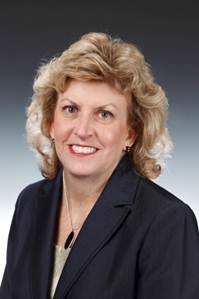 Regina Nethery will be Tenet Healthcare Corp.'s Vice President of Investor Relations, after most recently serving as Enterprise Vice President for Humana Inc.
"Regina has an impressive background – both in terms of her skills across finance and investor relations, as well as more than two decades of experience in healthcare services," said Ron Rittenmeyer, Tenet's Executive Chairman and CEO via release. "At Humana, she cultivated a strong rapport with the investment community and built an incredibly effective and responsive investor relations organization. Regina is well-respected as a leader in her field, and she will be a tremendous addition to our team."
Nethery was with Humana for more than two decades, with 17 years in the investor relations department. Prior to that, she worked in the internal audit department, where she worked with financial operations. She began her career at Coopers & Lybrand, which became PricewaterhouseCoopers.
"I am excited to join Tenet at this important moment in the company's transformation," Nethery said via release. "Tenet is a dynamic business with compelling opportunities ahead. I look forward to working with company leadership to help communicate the Tenet growth story to key stakeholders."
D CEO Healthcare Newsletter
Stay informed with a detailed weekly report on DFW's evolving healthcare industry.