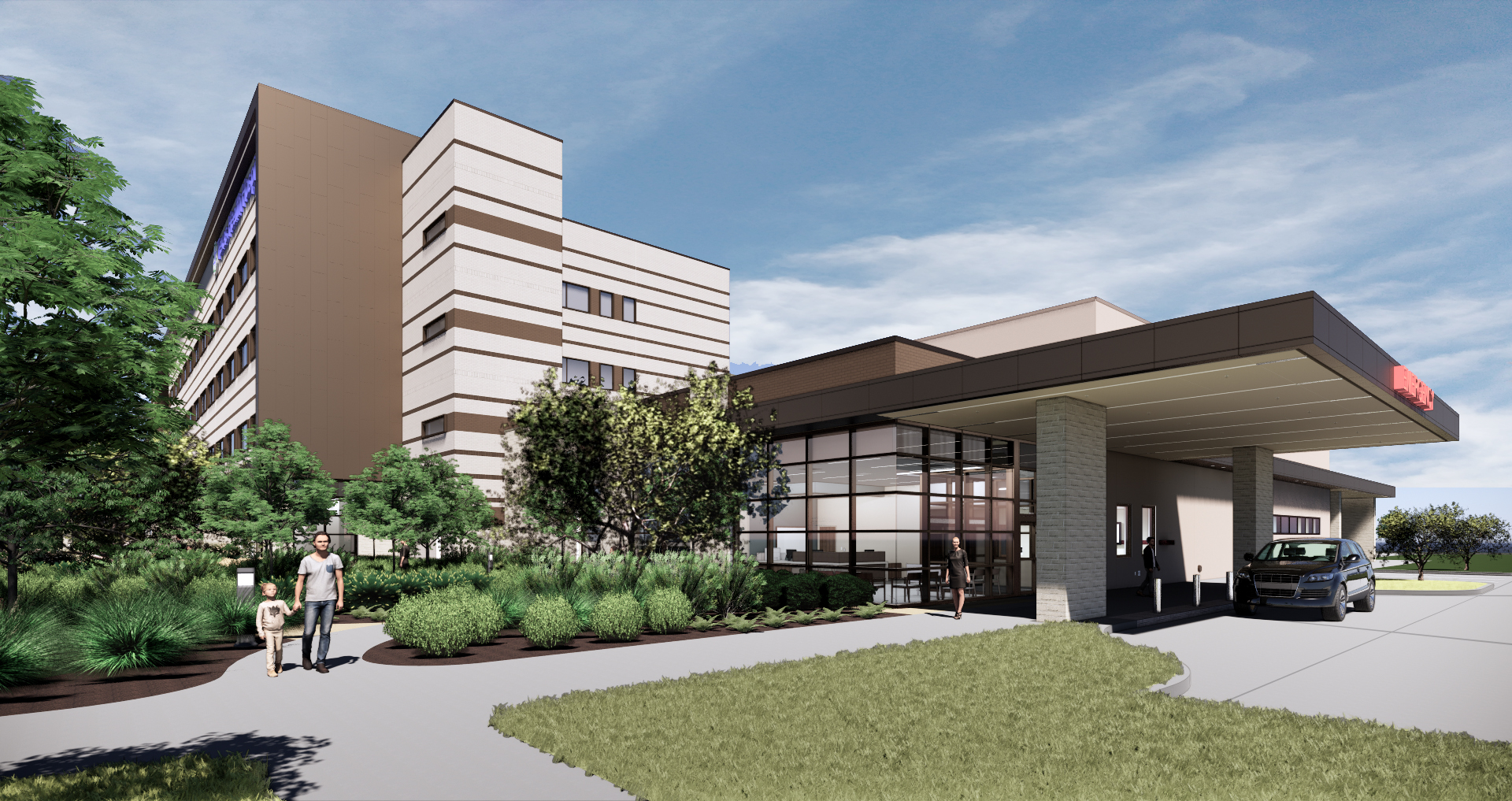 Texas Health Hospital Mansfield is set to open early in 2021, but with labor shortages and unpredictable weather plaguing the construction industry all over North Texas, they found a solution that improves quality, consistency, and could be the future of the construction industry.
Partnering with design and construction firm Beck Group and Factory Blue, the hospital is being built with modular restroom pods for the surgical and ICU patient rooms. The prefab rooms are built completely offsite and delivered to the hospital when they are complete.
Factory Blue is the only multi-trade prefabrication facility in North Texas and is located in the industrial area just south of DFW Airport. The company builds modular restrooms, elevators, and other items for the health and hospitality industry. Because the pods can be standardized in an indoor setting, the construction process reduces wasted material, the number of labor hours, and machinery it takes to build one relative to building onsite. They also build the head and footwalls for the patient rooms, which include essential technology for each room which can then be inserted into the structure when the building is ready.
Metal frames are built on level platforms, followed by electrical work, dry wall, tile, plumbing and final touches that make it sturdy enough for transport. Inside the 1,000 cubic feet pods, they look exactly like a traditionally built restroom. Each one is marked with a QR code that allows quality control to see what has been done and who has done the work. The pods can be flown in via crane into existing buildings or dropped into new construction.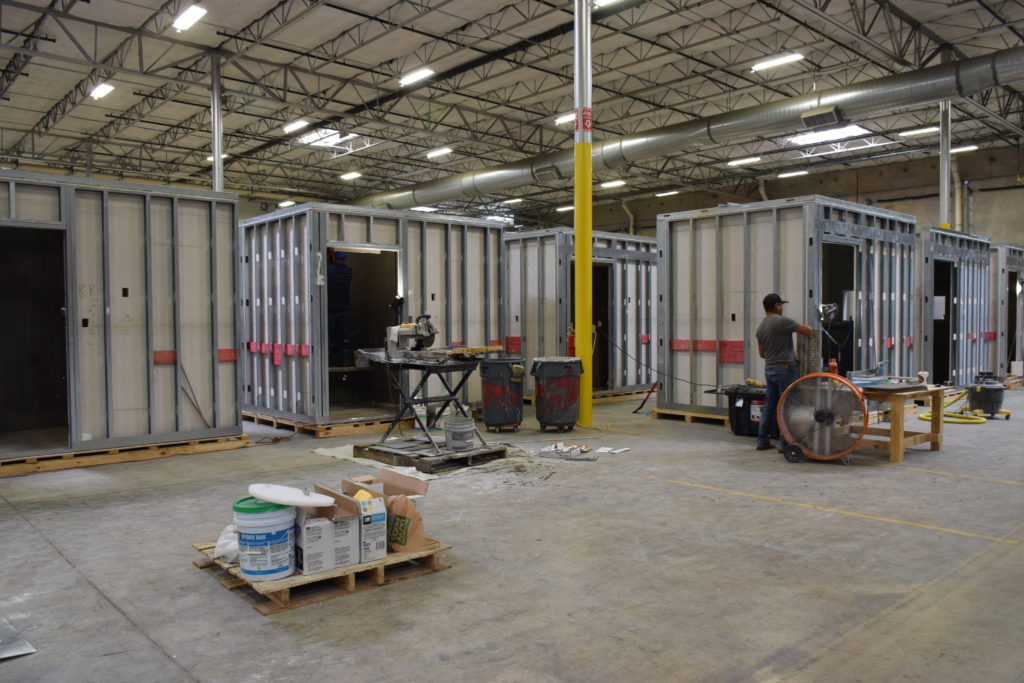 Factory Blue can produce five of these restroom pods a day, and each one takes around 15 days to build. Most of the restroom pods from Factory Blue have been placed in North Texas. Using modular pieces of a building allows for unique architecture for the building as a whole with an improvement in quality, schedule, and price assurance for the client, says Tim McNew, the Director of Factory Blue. It also improves safety for workers, who are often working in extreme heat or in other difficult conditions rather than the climate controlled environs of Factory Blue. The factory has been up and running for a little more than a year, and is growing quickly.
"I was shocked," says Texas Health Hospital Mansfield CEO Kenneth Rose. The decision to build the hospital with modular restrooms was made before he joined the hospital, and he was impressed with what he learned. "I didn't realize this was something that was even possible, building the building offsite. When I saw the process, it was exciting."
Rose says modular or prefab buildings have an impact on the provider and contractor completing the job. Beck Group is handling the design and construction process for Texas Health. "As a hospital operator, prefab is just an added benefit to both," he says.
This week, 59 pods will be delivered to the $150 million, 95-bed community hospital this week. The 38-acre campus is a partnership with Advent Health, and is being built as suburban developments are being built on all sides. Mansfield is predicted to reach 250,000 residents by 2023.
Get the D CEO Healthcare Newsletter
Stay informed with a detailed weekly report on DFW's evolving healthcare industry.