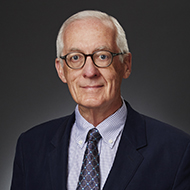 A trial led by Baylor Scott and White's Heart Hospital in Plano has led to FDA approval of Trans Aortic Valve Replacement for low risk patients. The approval will open up the surgery to virtually all patients with aortic stenosis. TAVR is a procedure to replace an aortic valve without open-heart surgery, resulting in decreased risk and recovery time.
The procedure has quickly become popular in high risk patients who cannot undergo surgery, but the approval means that younger, stronger patients will now be eligible.
The majority of patients who are treated for aortic stenosis, which is a narrowing of the aortic valve, are treated with TAVR rather than open heart surgery already. Stenosis usually occurs after the age of 65.
Baylor Scott and White helped lead the clinical trial that led to the FDA approval, and has the fifth largest TAVR program in the country. Dr. Michael Mack, a thoracic surgeon who ran the trial at Baylor, said that because TAVR had been done to elderly patients who usually had a life expectancy of five years, practitioners didn't know how long the valves would last. But after further testing, they felt they could move the valves into younger patients who are expected to live ten or more years.
In the new trial, 99 percent of patients were alive and well one year after TAVR surgery, which was much better than with older patients. The high risk patients were usually 80 years or older, while the average age for the new patients was just 73.
Looking forward, programs across the country who have been doing TAVR procedures will look to bring in younger patients who are experiencing aortic stenosis. "The availability will be pretty broad and pretty immediate," Mack says. In DFW, 12 heart surgery programs offer TAVR, but there are 35 total programs. The added patient base should increase the number of TAVR programs, Mack says.
FDA approval comes along with medicare reimbursement, and surgeons who have been treating the higher risk patients can easily make the transition to lower risk.
"There will be more opportunity with a larger patient pool," Mack says. "[The hospitals] will see shift of patients away from what they have been doing."
The latest trial began in 2017, and the results were published in March of this year. FDA approval quickly followed.
Get the D CEO Healthcare Newsletter
Stay informed with a detailed weekly report on DFW's evolving healthcare industry.