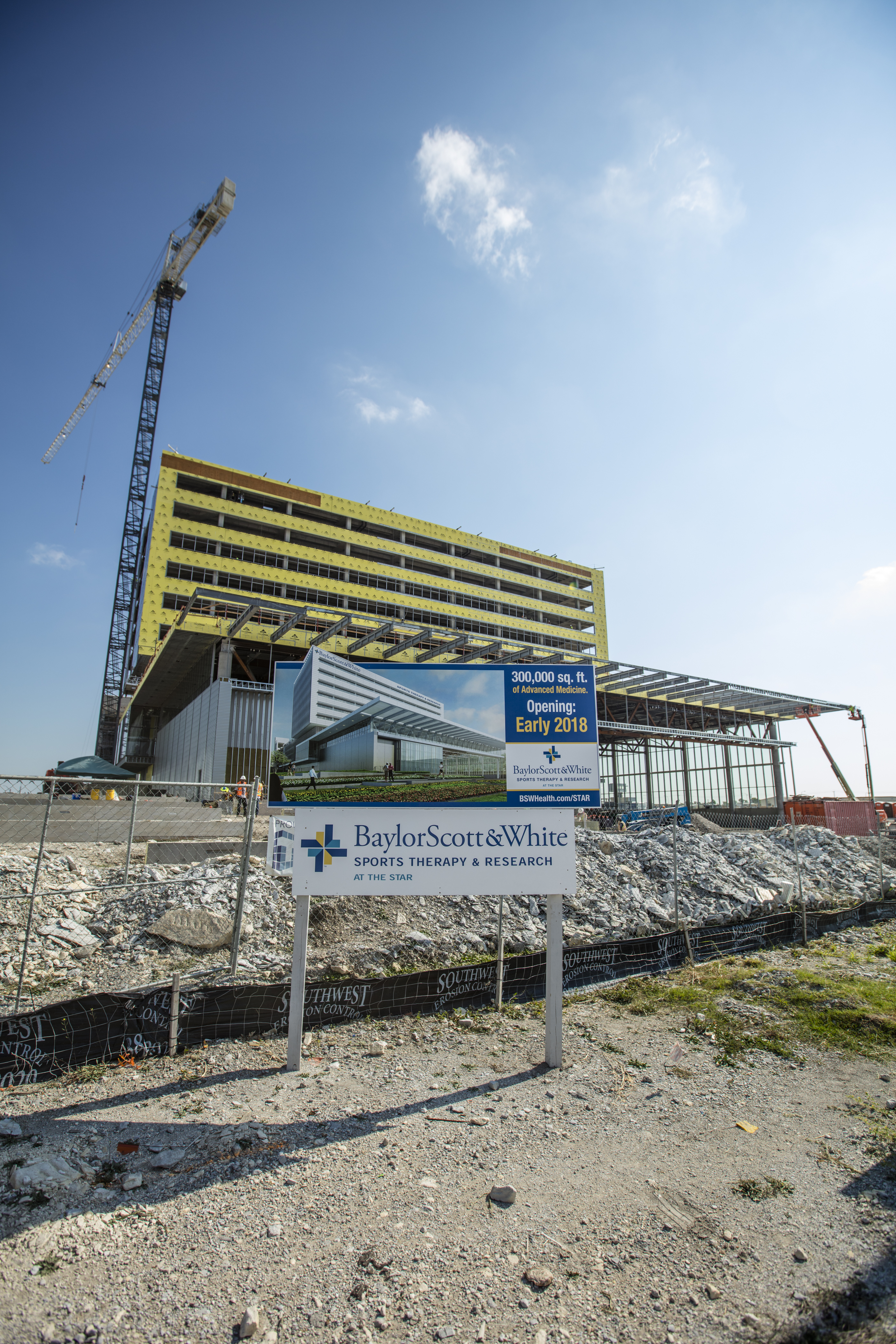 The Engineering News-Record gave Baylor Scott and White Sports Therapy and Research at The Star its award of merit this week.
ENR is a weekly construction industry magazine that provides news, analysis, data an opinion. The 11-story, 310,000 square-foot facility focuses on sports performance and health, cost $93.73-million to build, and was completed in March.
Located next to the Dallas Cowboys training facility, ENR highlighted the "the 60-yd-long athletic field called for 32-ft-high door panels to provide both indoor  and outdoor field experiences for pro and amateur athletes," and the "single-boom lift for work in the tight space on the challenging six-story lobby" for their engineering prowess.
Read our story about the facility here and about the award here.