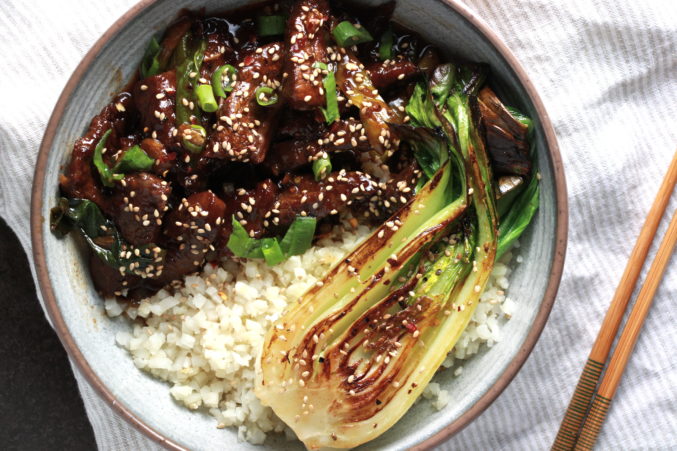 A Guide to Tackling Whole30 Month in Dallas
September is #Whole30Month. Do you know where your legumes are?
For the past couple of years, it seems like someone in my world, at any given month, is doing Whole30. And that's great! I applaud them. No month is a bad month to do Whole30 — though I would argue that December, with its holiday parties and New Year's Eve, would be an unfortunate time to give up alcohol. But if there was ever a month to commit to the strict diet, it's September, which is apparently #Whole30Month.
No amount of light internet research could help me figure out why September, of all months, would be #Whole30Month, but that matters not. What matters is that you, dear reader, are probably considering it if you've landed on this post, and we're here to help with a slew of Whole30-friendly Dallas restaurants, a local meal delivery service, and hot tips from a woman who makes legume-free meals look good on Instagram.
When You're Dining In  
If you've visited a gym or yoga studio recently, you've probably noticed a fridge filled with Territory Foods. The meal delivery service is found in 59 studios around Dallas, and utilizes local farmers, nutritionist, and chefs to prepare their meals. In honor of Whole30 month, Territory has come up with a whole line of dairy-, sugar-, and grain-free meals, including Dallas blogger The Defined Dish's Mongolian Beef Stir Fry recipe (pictured above), to help you stay on track.
When You're Dining Out
You deserve more than a dry salad, so we found a few local spots to get you through the month >> 9 Whole30-Approved Restaurants in Dallas
When You're Looking for Inspiration
Dallas-based blogger Alex Snodgrass (aka 'The Defined Dish') is an incredible source for all things Whole30. Earlier this year, we caught up with the thoughtful chef for her tips on a successful month, her most decadent recipes, and where she stands when it comes to drinking during the diet. >> Dallas' 'The Defined Dish' on How to Stick With the Whole30 Diet