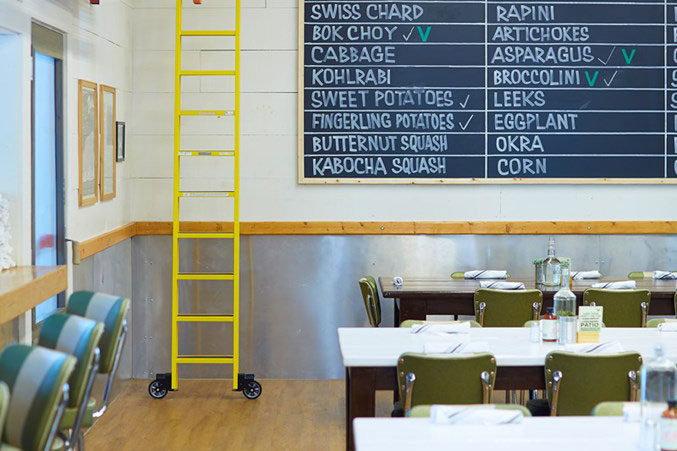 9 Whole30-Approved Restaurants in Dallas
So fresh and so clean (and unprocessed).
Whole30 is hard. I speak not from experience, but from observation. Nary a birthday dinner has gone by in the past few months without someone sighing in resignation as wine bottles are ordered or a bowl of queso arrives. Today, we honor those brave souls who've decided to forgo grains, dairy, and more for thirty long days by offering a few safe spaces to dine out.
Because Whole30 or not, you deserve more than a dry salad.
The Celery Salad with some Jalapeño Pesto makes a great light lunch, while nearly all the juices and smoothies (aside from Golden Glow, Cashew Milk, Clarity Lemonade, and Jaded Ginger Snap) stick to Whole30's requirements.
The Lower Greenville spot is one of those rare, brilliant restaurants that manages to make its diners (or at least me) forget they're eating healthy. Creating your own bowl is an easy way to keep things clean, but the Delmonico entrée could satisfy even the most Ron Swanson-esque of Whole30 followers.
Steering clear of the "ancient grains" is relatively easy thanks to the Inwood Village restaurant's impressive array of mostly Whole30-friendly salads. Swap out the vinaigrette for Flower Child's sugar- and dairy-free lemon avocado dressing.
There aren't a ton of options that are inherently Whole30-approved, but minor modifications will make many menu items acceptable at the healthy McKinney Avenue spot.
Stick to sashimi at West Village's newest restaurant and you're in the clear. If you build a bowl, forgo a rice base for citrus kale or zucchini slaw and skip the sauce.
The BYOB option (build your own bowl) is one of the greatest things about this Farmers Market treasure, and an easy way to avoid Whole30 deal breakers.
Avoid the citrus glaze option and anything beer battered to easily put together a healthy meal (and even curb your taco craving) at the family-run seafood market.
Opt for a bed of greens and dressing on the side to keep things clean at this Lakewood gem.
Build your own Whole30-approved salad at the local chain by choosing from a vast collection of vegetables, proteins, and one of the diet's approved dressings, which (according to this Dallas fitness blogger) includes their balsamic, roasted red pepper, and Greek vinaigrettes.