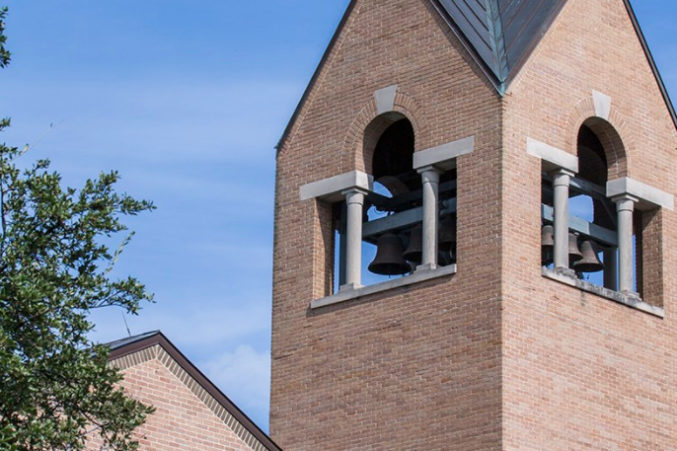 St. Mark's Moves on From Ploegstra Accusations
Until and unless someone steps forward, I guess this is it.
A little more than a week ago, I wrote about a teacher at St. Mark's who had been accused of sexually assaulting a boy at a former job. Henry Ploegstra taught at St. Mark's for 28 years and retired in 2012. The school had no indication of Ploegstra's earlier alleged misdeeds when it hired him because Phillips Exeter Academy let him leave for "personal" reasons decades ago and gave him a good recommendation. St. Mark's got a call in 2013 about the allegations. It's not clear what — or if anything — the school did then to contact its students and alumni, to ensure that anyone who might need help could get it.
After I wrote about the Ploegstra matter and then about how the school refused to return multiple calls for comments, its headmaster finally issued a letter on the Friday afternoon before the Labor Day weekend. After saying that he hoped that everyone was having a good start to the school year, headmaster David Dini wrote that he wanted to "address a development relevant to our community with candor and timeliness." Here's the meat of it:
Specifically, Phillips Exeter Academy in New Hampshire issued a report last Friday detailing serious allegations against 11 of its former employees. Among those included in this report is Dr. Henry Ploegstra, a former Exeter faculty member who (according to the report) was allowed to resign from the school in 1980 for "personal reasons" even though it was a student allegation that prompted his departure. Upon his departure from Exeter, the school also agreed to provide positive recommendations to future employers with no mention of any allegations. Dr. Ploegstra went on to teach at the Trinity School in New York City before joining St. Mark's where he served on the faculty from 1984 -2012.

In 2013, a year after Dr. Ploegstra's retirement, Exeter called to inform St. Mark's that an allegation against Dr. Ploegstra had arisen from a former Exeter student dating back to the 1960s. At that time, Exeter did not provide St. Mark's with any specific information related to this accusation, nor did anyone from Exeter indicate plans for specific actions or further investigation. When the Exeter report was released last week, it included additional information about this accusation and noted that a confidential financial settlement had been reached with the former student.

I hope this letter provides some helpful context and perspective. As always, our foremost priority is the safety and well-being of all of our students. The relationships and trust formed in our community underpin the foundation of all that we do to fulfill the School's mission. Should you ever have concerns, we urge you to contact the School directly.
I am only just now posting this letter because I was waiting to get a response to it from Exeter. (St. Mark's sent me the letter but would not respond to follow-up questions, not even "Is this all we are going to hear from the school?") After I was told last week by Exeter that St. Mark's "did get details of the allegation, not just that there was one," I was told today that "the way St. Mark's is describing it is as close [as] we can get to the details of an old conversation" and that Exeter could add nothing more.
OK, so here's how St. Mark's says it happened. In 2013, they get a call about Ploegstra. But that call brought the school no information other than that allegations had been made against Ploegtra. Dini doesn't say in his letter, so we are left to assume that that was the end of it. As far as we know, St. Mark's didn't launch an investigation. St. Mark's didn't contact its student.
Then, last month, Exeter released its report. That report did include more information, which is why St. Mark's chose to address it with "timeliness" — after the school ignored repeated calls from D Magazine and the Dallas Morning News.
One problem with this timeline: a year and a half ago, in March 2017, news broke of an earlier Exeter report about sexual abuse allegations against its faculty, including Ploegstra. Let's assume that St. Mark's had no actionable information in 2013 and therefore did nothing. What did the school do, then, in 2017?
We don't know because St. Mark's isn't talking. Though its headmaster does say: "Should you ever have concerns, we urge you to contact the School directly."