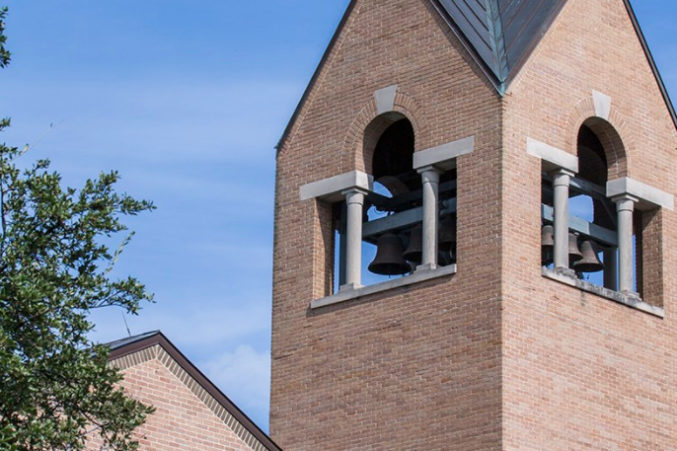 St. Mark's Response to Ploegstra Story: Ignore It
Administrators appear to think that this will all just go away.
Yesterday we broke the news that St. Mark's employed for 28 years a man named Henry Ploegstra who sexually assaulted a 13-year-old at a previous teaching post at Phillips Exeter Academy. That is what Exeter called it: sexual assault. They covered up the crime when it happened and allowed Ploegstra to resign, only last week revealing to the public what had happened. In that sense, Exeter finally did the right thing.
Now it is St. Mark's turn. So far, they are not doing the right thing. Administrators there are avoiding talking about Ploegstra, who retired in 2012. They have stuck their heads in the sand and are, from all appearances, hoping this ugly story just goes away.
When the Morning News ran its story, the paper noted: "Administrators at the Dallas school did not respond to several requests for comment on Thursday." Heck, Ploegstra himself talked to the paper. But not St. Mark's.
My first call (and email) yesterday morning was to the school's headmaster, David Dini. I talked to his secretary, who told me he was "with someone and couldn't take the call." I explained in detail why I was calling and left a message for him. The secretary called me back a little while later and told me that Dini was "off campus for the day and couldn't talk." Instead, I was told to contact the school's director of communications, Katy Rubarth.
Let me stop here and drive home this point: a reporter is calling about a longtime former employee who sexually assaulted a 13-year-old at a previous job. This is kind of a big deal.
So I have to assume that Dini's secretary spoke with him, and he decided, for whatever reason, not to talk to me. He told his secretary to tell me to call Rubarth. And I have to assume that Rubarth, in turn, was given the heads-up that I'd be calling. Because, again: big deal. Yesterday, I called and emailed Rubarth. I called her again this morning. No response.
This avoidance is not encouraging. Problems don't go away if you ignore them. Exeter told St. Mark's about Ploegstra in 2013. They've known about it for five years. If St. Mark's administrators don't have a plan to talk to the media when they call, then it's hard to believe they have a plan in place to talk with a student who might come forward.