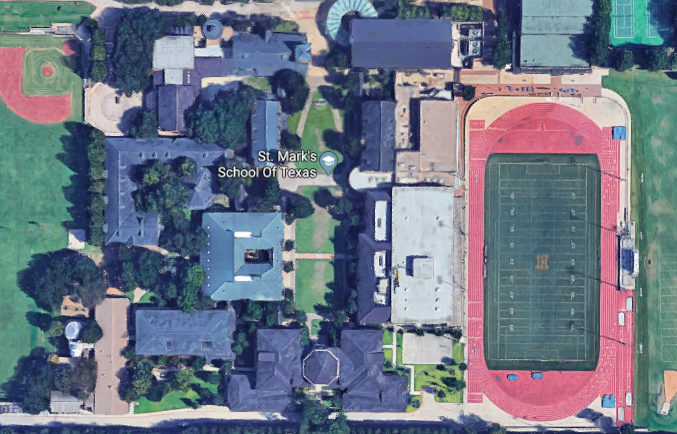 Longtime Former St. Mark's Teacher Accused of Sexual Abuse at Previous Job
Henry Ploegstra taught at St. Mark's for 28 years and retired in 2012.
On Friday, the prestigious New Hampshire prep school Phillips Exeter Academy released a report that details sexual misconduct and abuse on the part of 11 former staffers over several decades. News about the Exeter revelations popped up on the AP wire and elsewhere over the weekend. But no one here in Dallas seems to have noticed that one of the accused Exeter teachers is Henry Ploegstra, who was allowed to resign from the school and eventually got a job at St. Mark's. He taught there from 1984 until 2012, when he retired.
What's most interesting to me is that the Exeter report says the school reached a settlement in 2013 with an alumnus who accused Ploegstra of sexual assault. That year Exeter informed St. Mark's of the allegations against the teacher. The Exeter report says that St. Mark's indicated that no similar complaints had been made about Ploegstra during his time here. But I wonder what St. Mark's administrators did with that information about their former longtime employee, if anything.
I've sought comment from St. Mark's headmaster, David Dini, both through his secretary and via email. Ploegstra is now 84 and living in Michigan. After I left him a voicemail seeking comment, he called our receptionist and said he didn't want to talk. I'll update this post if necessary.
Meantime, below is what the Exeter report says about Ploegstra:
UPDATE (1:46 p.m.) An hour and 45 minutes after this post went up, the Morning News published a story that includes comment from Ploegstra. "I am not a predator," he told the paper. But he did acknowledge "an isolated incident" at Exeter. Dini's office referred me to St. Mark's director of communications. Messages left with her have not yet been returned.
Dr. Henry Ploegstra ("Ploegstra") was a teacher of English at PEA [Phillips Exeter Academy] from 1966 until he resigned in June 1980. Thereafter, Ploegstra taught at Trinity School in New York City and St. Mark's School in Dallas, Texas. There was nothing in Ploegstra's PEA file to indicate misconduct.

In the 1980s, a PEA student reported that Ploegstra had attempted to make sexual contact with him. The student resisted Ploegstra's advances. The student spoke to several administrators, who condemned the behavior and said they would deal with it appropriately. The student also heard that another student had similarly been the victim of a sexual advance by Ploegstra around the same time. Ploegstra denied the allegations.

Principal Stephen Kurtz decided that Ploegstra had to leave PEA. Ploegstra was permitted to resign. PEA agreed that it would limit its response to inquiries about his departure to "personal reasons." Principal Kurtz authorized favorable letters of recommendation for Ploegstra, praising his superior teaching skills. The letters, however, made no mention of the actual reason for Ploegstra's departure, his sexual advances on PEA students. Ploegstra was granted a year's severance upon his departure and there is no record evidence that police or child social services were contacted at the time.

In 2012, PEA heard from a graduate of PEA. The former student disclosed that he had been sexually assaulted through sexual touching by Ploegstra during PEA summer school before becoming a PEA student. The assault occurred in the 1960s, when the former student was 13 years old. He did not disclose the assault to any person for more than 40 years. Ploegstra was contacted about the allegations at the time and denied them. PEA reported the matter to the police.

The former student was deeply affected by the assault. He had no further contact with Ploegstra after that summer, and avoided his classes or other contact for the rest of his time at PEA. Being on the PEA campus was a source of anxiety for the student, and he attempted to spend as much time away — volunteering off campus, spending a year abroad — as possible. His academic performance suffered. The event — and the inability to disclose the event and seek healing — has led to a lifelong difficulty with closeness, trust and self-worth, and feelings of guilt for remaining silent, even though he — the abused child — bears no responsibility and is the survivor of a grave crime.

In 2013, PEA entered into a settlement agreement with the student. Also in 2013, PEA informed both Trinity School and St. Mark's School about the allegations against Ploegstra. Both schools indicated that they had not received any similar complaints about Ploegstra.