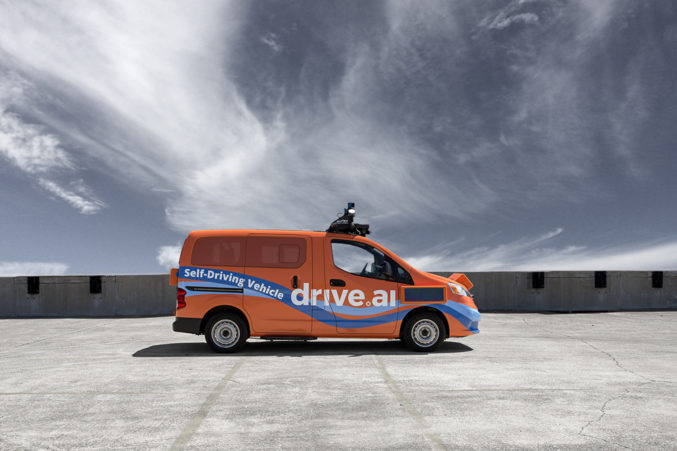 Frisco Is At The Center of the Latest Automated Vehicle Debate
Should pedestrians be asked to adjust their behavior for driverless cars?
In May, officials from the city of Frisco gathered alongside folks from Collin County, the state, and the California automated vehicle startup Drive.ai at developer Craig Hall's HALL Park. It was a big to-do to introduce one of the country's first pilot projects that would put driverless cars in public right-of-ways. It was so cautious it bordered on dull—the primary reason being, according to Drive.ai chairman Andrew Ng, that pedestrians need to get used to the new vehicles.
I wrote about this for the July issue, how the pilot is starting small. Ng focused on the abundance of caution: the highlighter-orange hue of the vehicles, the digital LED panels that can display messages, the driver sitting up front just in case. Drive.ai made it clear that pedestrians will need to be more aware when these things are in operation. He likened them to an ambulance or a school bus—you drive and walk differently around those vehicles. This week, Bloomberg used Ng's philosophy to frame a piece about whether AI technology is actually where it needs to be if its shepherds have to ask pedestrians to change how they're walking. Here's Bloomberg:
But to others the very fact that Ng is suggesting such a thing is a sign that today's technology simply can't deliver self-driving cars as originally envisioned. "The AI we would really need hasn't yet arrived," says Gary Marcus, a New York University professor of psychology who researches both human and artificial intelligence. He says Ng is "just redefining the goalposts to make the job easier," and that if the only way we can achieve safe self-driving cars is to completely segregate them from human drivers and pedestrians, we already had such technology: trains.
The six-month pilot should provide more behavioral data about how pedestrians interact with automated vehicles. And the North Central Texas Council of Governments has launched the first procurement request from driverless car companies, in order to recommend them to cities and other local governments.
Who would've thought that Frisco would be at the center of it?