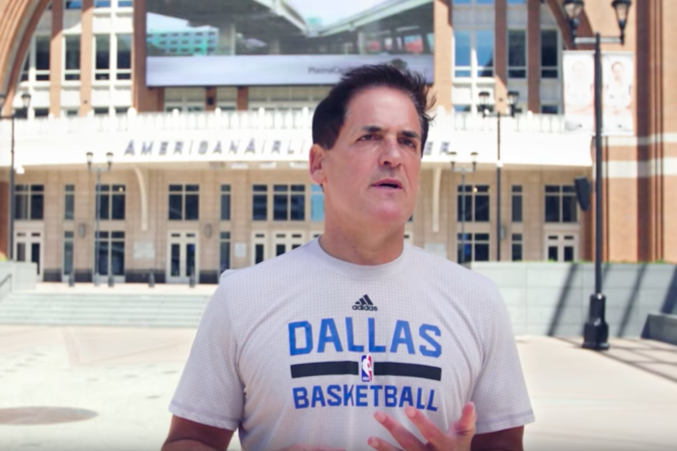 Mark Cuban to Young People: No, Seriously, Move to Dallas, I'll Give You Mavs Tickets
Millennials require fewer incentives for relocation than multinational e-commerce companies.
The Dallas Regional Chamber is going back to 59-year-old cryptocurrency enthusiast and Dallas Mavericks owner Mark Cuban in its continuing campaign to lure young professionals to North Texas. Previously, the "Say Yes To Dallas" pitchman told young people all about the easy living in "friction-free" Dallas, a city that is absolutely as hip as Denver or Austin, plus jobs. Now, in a video that was apparently filmed at the same time but kept in reserve until this week, Cuban is sweetening the deal.
Move to the Dallas region for work, and you—yes, you—can be entered to win two free tickets to a Mavericks home game. "First two tickets are on me, beer's on you," Cuban says. "We're going to have fun." Aw, come on. Hope that new job's paying you well enough to afford the arena-priced beers that Mark "Rich Guy" Cuban won't throw in this Welcome to Dallas package. Millennials make cheaper dates than Amazon, at least, so maybe the Regional Chamber's on to something here.