It Appears to Be Christmastime in Downtown Dallas
It is, for the record, August 29. But maybe it's never too early to put up Christmas lights.
Observe the lights wrapped around the trees in front of the AT&T Performing Arts Center.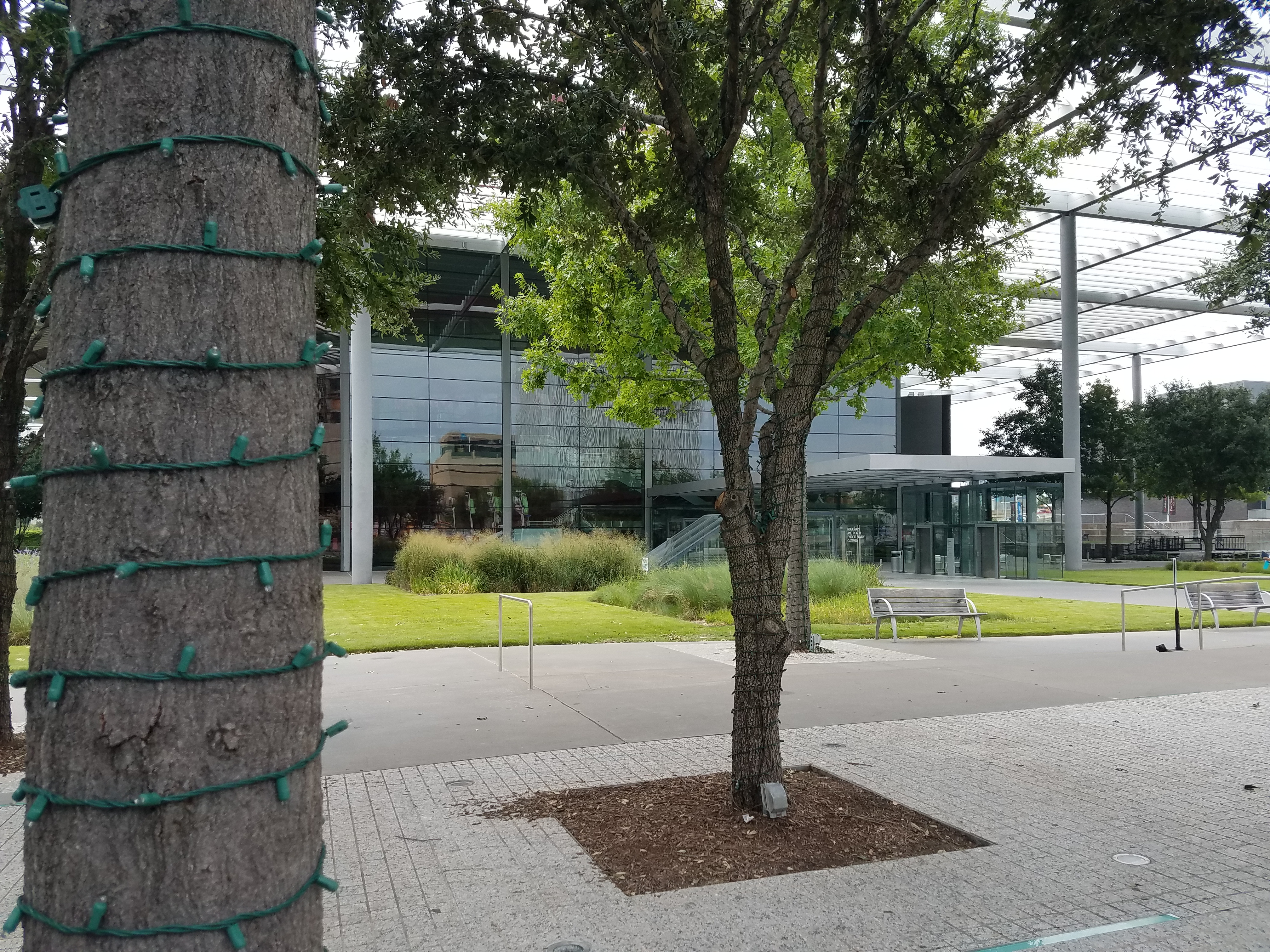 Just decorative lights, you say? Seasonal, but not necessarily for a holiday four months away? Witness the truck that put them there.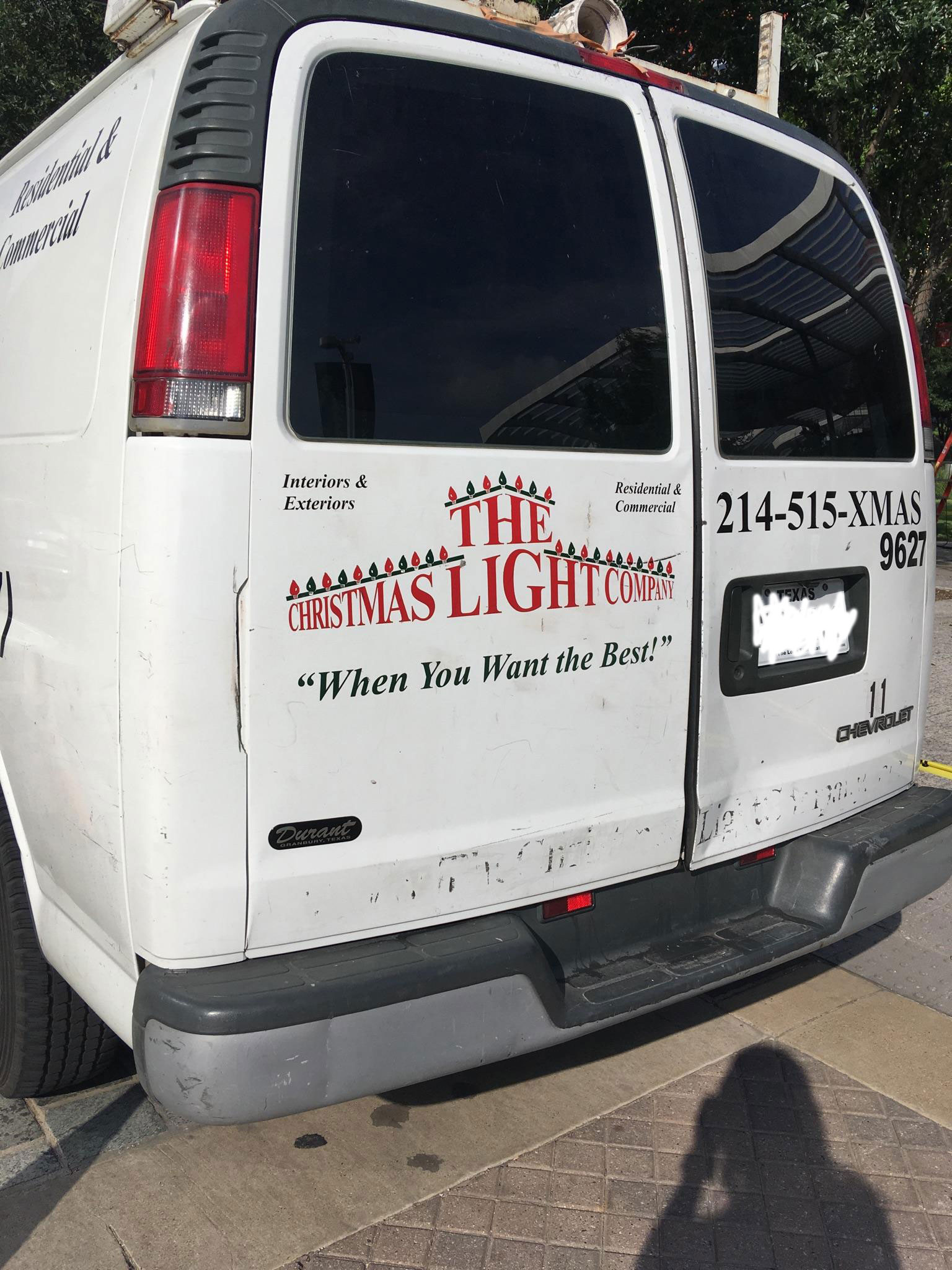 A fluke, perhaps. Just a one-off. Maybe ATTPAC gets a discount on Christmas lights in August. But wait, here was the scene outside First Baptist Dallas this morning.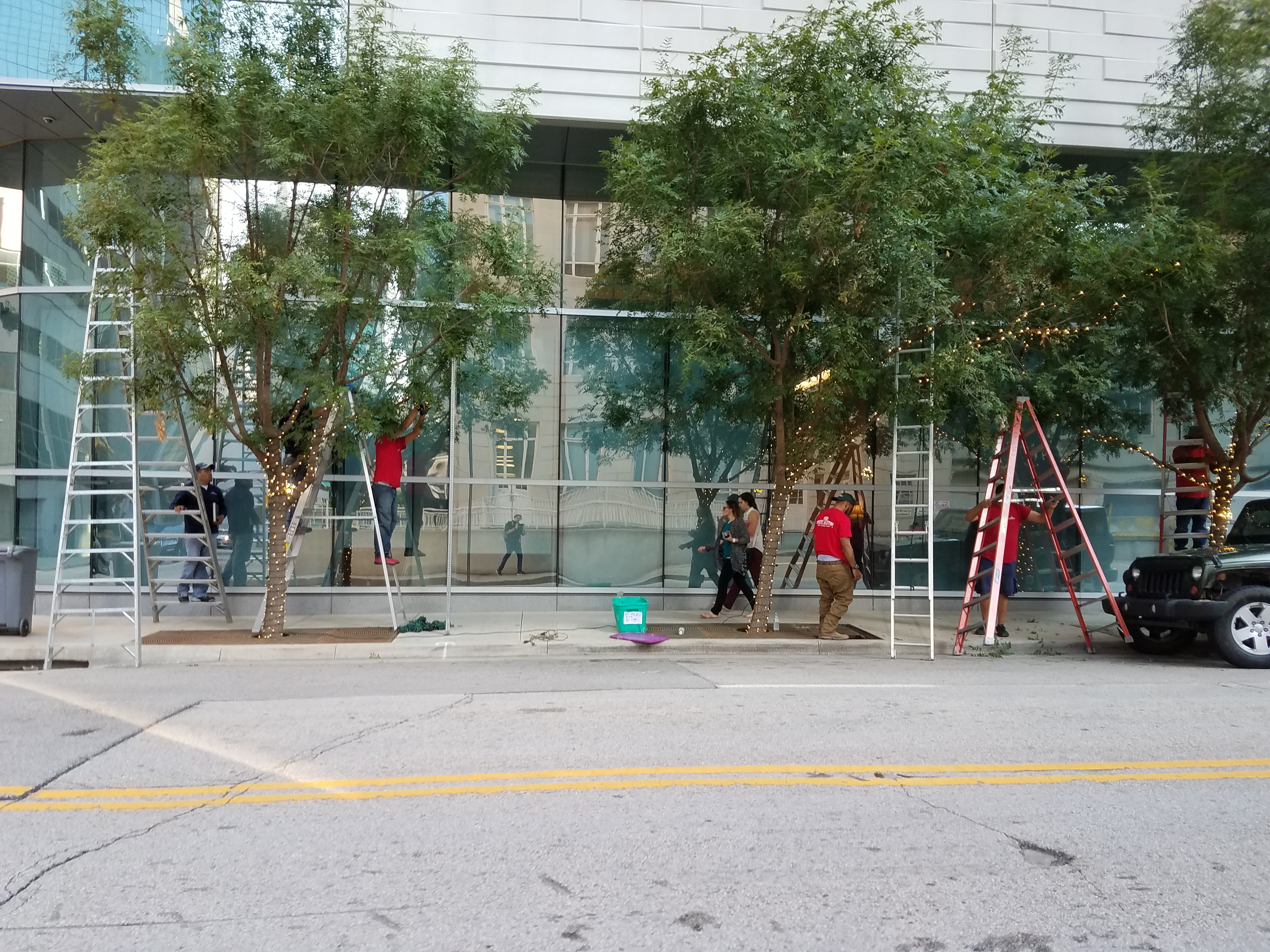 It is, for the record, August 29. Displaced in time and space, we feel the instinct to start wrapping gifts and slogging down shots of eggnog. It's a little unsettling.
But maybe it's time we expanded our horizons — Outdoor tree lighting can be attractive whatever the season. This could spread through the rest of downtown. It might be kind of nice. A little bit of cheer and goodwill, in the form of strings of tiny light bulbs, could really put some pep in our step as we stroll through the city in these dog days of summer. As long as we don't hear "Jingle Bells" until after Thanksgiving.