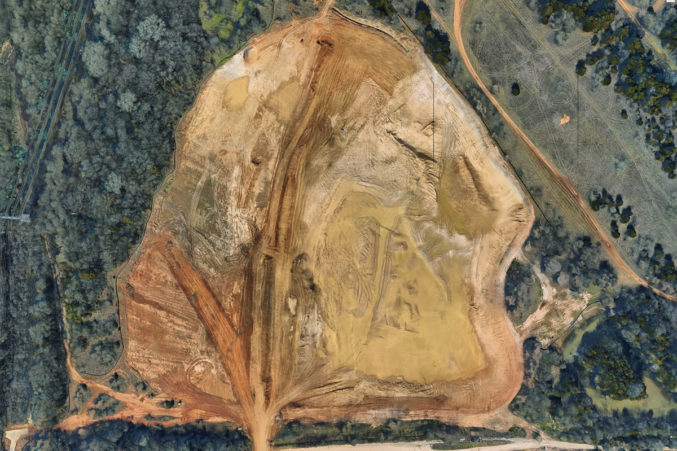 In the December issue of D Magazine, I wrote a small piece about a giant pit that was dug in the Trinity Forest to provide dirt for construction of the Trinity Forest Golf Club. The pit has a bigger footprint than AT&T Stadium's. I wrote the story largely based on a bunch of inspection reports that Ben Sandifer fought the city to hand over (at first the city appealed his open-records request to the attorney general). I had to rely on the reports because the city wouldn't talk to me about the pit.
My first contact in trying to report the story was Kevin Hurley, head of Stormwater Management. Hurley was very nice on the phone but said he'd need to get back to me about who was the right person to address the problems with the pit. True to his word, he called me back promptly and said that the person I needed to talk to was Sarah Standifer, head of  Trinity Watershed Management, which oversees Stormwater Management. Hurley told me that he'd communicated with Standifer, and she would get back to me pronto. That never happened. After waiting a day or so, I called her office and was put through to voicemail. I called Hurley back and was told he was in a meeting.
I wrote the story in late October. At that point, I had access to city reports written only through September. They showed that the pit was in violation of state environmental laws and had been since January. Ben, meanwhile, kept asking for reports. The latest batch runs through November. They show that nothing has changed.
Maybe next year?