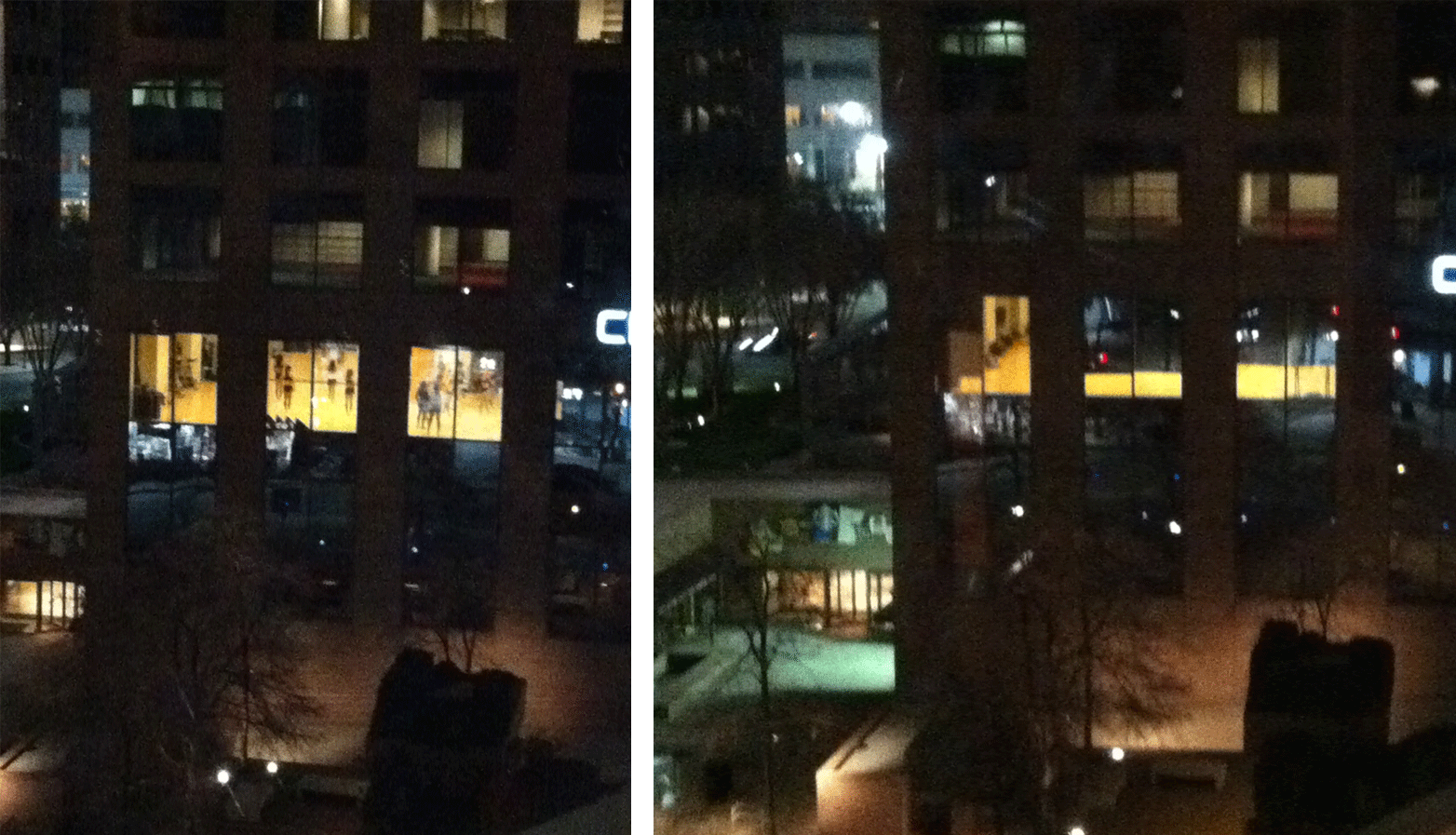 I have to publicly apologize to my neighbors. I've ruined a really good thing, and I just feel awful about it.
I, along with my husband and dog, used to live in a gorgeous apartment overlooking Main Street. We loved that place. But it didn't have hardwood floors, or a second bedroom. So we moved up a few floors and took a unit overlooking Elm and Ervay. The first night we moved in, we were greeted by a rather unexpected sight–women dancing in very short shorts and sports bras. That's when I realized we had mistakenly placed ourselves in the best spot for watching the Mavs dancers practice. My husband was rather pleased by this. I was pleased when I looked out a few nights later and realized that the ManiAACs practice there, too. (Of course, unlike their counterpart, they practice with most of their clothes on.) Anywho, I was so excited by this discovery that I tweeted a blurry photo of the dancers saying, It's Mavs Dancers Time. A little while later, I got a response from @megateddles (a Mavs dancer) saying, "um terrifying!" I thought that was the end of that.
But it isn't so. A couple nights ago, I looked out our window to see if there were any dancers practicing. I was met by black shades. Yes, dear neighbors, I was the one who caused the shades that will forever block our view of the wonderful hairography of those skimpily clad Mavs dancers. But, even worse, I have also blocked the view of the XXL t-shirt wearing ManiACCs. And for that, I am forever sorry.
Get the D Brief Newsletter
Dallas' most important news stories of the week, delivered to your inbox each Sunday.