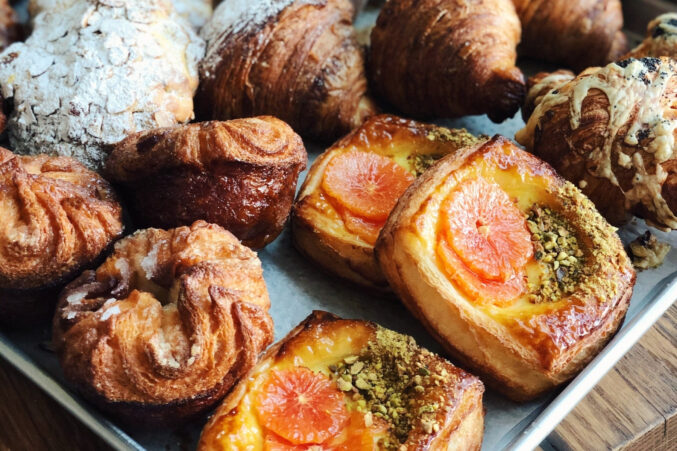 News Bites: Beloved Dallas Bakery Decamps to McKinney and Uptown's Mi Cocina to Relocate
SideDish's weekly digest of need-to-know dining happenings in Dallas.
Welcome to SideDish's weekly dispatch of need-to-know News Bites, from quiet closures to opening updates and everything in between.
Mi Cocina Hails a Mambo Taxi Out of West Village
But, don't fret, it will reopen a new Uptown location mere blocks away from Mi Cocina's current spot, reports the Dallas Morning News. After nearly two decades in the West Village location, Mi Cocina's lease is up at the end of the year, which, by then, the new location should be open (or readying its debut). In an email to SideDish, M Crowd Restaurant Group CEO and president Edgar Edgar Guevara said the new space will be larger, which "gives us the space needed to create an Uptown version of the famed Monkey Bar." Mi Cocina, if you recall, also has an outpost slated for Klyde Warren Park this fall.
Gluten Go-Aways
Bresnan Bread and Pastry, a local loaf purveyor that D restaurant critic Eve Hill-Agnus has deemed a rising bakery enriching the North Texas sourdough scene, will open a proper baking facility in McKinney where couple and owners Jenna and Matt Bresnan live. It shouldn't come to much surprise. The duo had for more than a year sold their levain and laminated pastries out of places like Royal Blue Grocery (ahem, Berkley's Market) and Brown Bag Provisions. And earlier last year we reported that opening a bakery homebase in McKinney was a part of the Bresnans' aspirations. Now, per Dallas Morning News, that dream has become to fruition. The couple have "signed a 1,500-square-foot lease on a space off the square in downtown McKinney and will move their operations there this fall." Well, the space is 1,500-square feet, not the lease (I'd hope!). It will be located at 301 East Lousiana Street, and the Bresnans hope to by open by mid-September.
The World Isn't Your Oyster
S&D Oyster can't catch a break—and the cars that keep flying into the McKinney Avenue restaurant can't seem to find their brakes. S&D owner Herb Story told DMN that it was the second time in eight months that a car has crashed through the restaurant wall in its 45-year history. The accident occurred on July 17 and about eight hours after the incident S&D was patched up and back open for lunch. That's hardcore.
Something Quaint This Way Comes
According to Dallas CultureMap a new gift shop-slash-bakery called Forget Me Not Bistro and Gifts has opened in the the Shops of Highland Park at 4260 Oak Lawn Avenue. Inside the former Celebrity Cafe space, find quaint things: lunch, afternoon tea, home gifts, and customizable shortbread cookies.