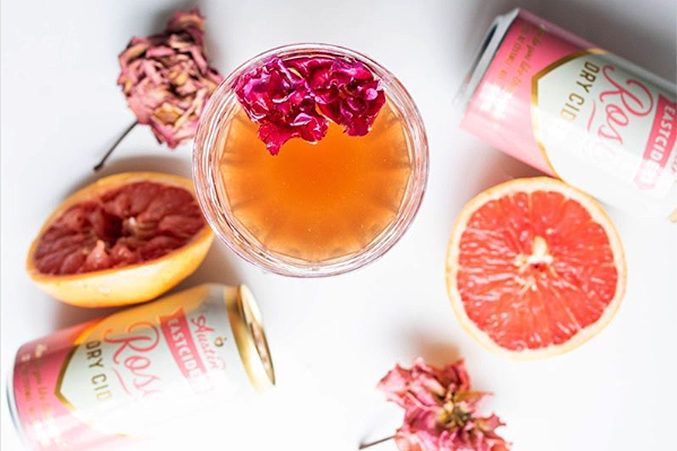 Austin Eastciders is Throwing a Block Party in Bishop Arts
Get your cider on.
I remember when the cider wave hit Dallas and people starting flocking to the hippest neighborhoods. They went to Bishop Cider Co. in Bishop Arts, and then to Trinity Cider in Deep Ellum, and Cidercade in the Design District. I say, the more cider, the better: a rising cider-tide raises all ships.
On Saturday, August 24, Austin Eastciders will partner with the media company Dallasites101 to put on a block party in Bishop Arts. All cider-lovers rejoice.
From the start, I loved the seven-year-old cidery's dryness and their intriguing flavors, like blood orange, watermelon, pineapple, Ruby Red grapefruit, and then Texas honey, rosé (uses hibiscus and rose), and seasonal flavors like their hopped, pear rosemary, and brut. The company uses European cider apples married with Pacific Northwest apples and white-wine yeast. It's why, they claim, their ciders play well as a base for cocktails and are more cousin to a sparkling white wine than a sugar-bomb apple juice.
Already, you can find them at venues from Rodeo Goat to Bowen House, Barcadia to Eatzi's and Fiesta Mart (they carry the pineapple). The block party will add a food element, with Eno's Pizza Tavern, Neighborhood Cellar, Tacos y Vino, and The Local Oak, and others offering a food pairing with one of the ciders ($7). Retail shops will hand out complimentary cider samples: All Good Things Paper, AJ Vagabonds, DIRT Flowers, Laughing Willow, Oasis Plant Shop, White Rock Soap Gallery, and others. Call it a cider stroll.
When: August 24 from 2 p.m. until 6 p.m.
Ticket options: Early bird (through July 30, $5), general admission (after July 30, $10), or at the door ($12). 15 percent of proceeds benefit the Bishop Arts Foundation.