Every once in a blue moon, planets align granting us opportunities for frivolity unlike most days. This Saturday, May 5 this alignment occurs with Cinco de Mayo and the Kentucky Derby landing on the same day. It won't happen again for years, so stock the bar for a day of cocktail splendor (and hopefully, a stellar horse race). Here are a few suggestions, some were sent for editorial consideration.
The Kentucky Derby's classic pairing is a Mint Julep, with Makers Mark reigning as the Bourbon of choice in the simple, yet sophisticated sipper. The key to ensuring your version is great lies in the ice, as a proper Mint Julep always has crushed ice, helping marry the warm spice and orange notes of the bourbon with herbal fresh mint and a touch of sugar. Serve in a highball glass, or a silver Julep cup garnished with powdered sugar.
If your focus has to be on the race, with minimal cocktail prep, Old Forester Bourbon has created a ready to drink Mint Julep combining their historic Kentucky Bourbon, dating back to 1870, with mint and simple syrup. All you have to do is add ice.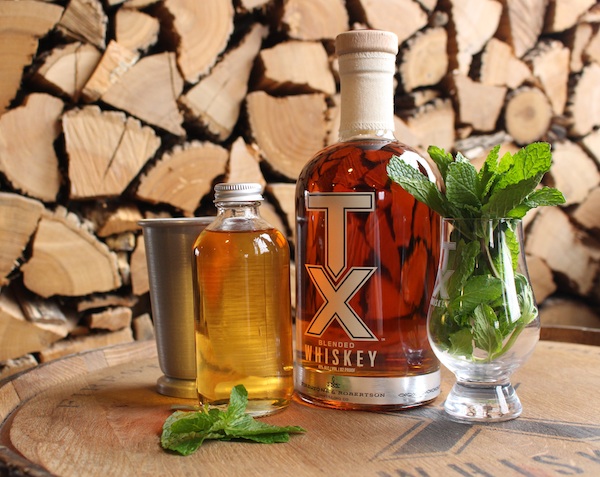 From Firestone & Robertson Distilling Co., a toast to Fort Worth with a FORT WORTH JULEP.
2 oz. TX Blended Whiskey
Sprigs of mint
5 oz. apricot syrup
Preparation: Combine TX Whiskey and apricot syrup in a julep cup over crushed ice. Garnish classically with powdered sugar and mint.
DECADENT AND DEPRAVED
Created by Henry's Majestic. The spirits lounge will be pouring these on Saturday from 10am – 6pm for $5 each!
8-10 Thai Basil Leaves
0.75 oz.Black Sugar Simple Syrup
2 oz.Woodford Reserve
Preparation: Place basil at the bottom of a julep cup and muddle lightly. Add Woodford and black sugar syrup with crushed ice to ¾ of the Julep cup and mix. Cap Julep cup with crushed ice. Garnish with more Thai basil.
For tequila fans, Cinco de Mayo is your holiday as the blue agave-based spirit shines beautifully either on its own or shaken with anything from lime to limoncello. If you are a fan of tropical cocktails, try a MATADOR to take you south of the border, mixing two parts Blanco tequila, like Milagro, with two parts pineapple juice and fresh lime.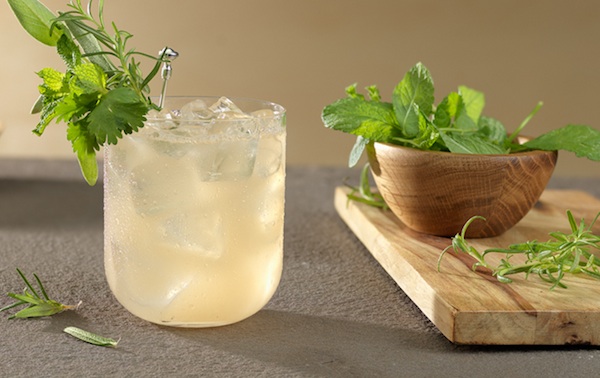 If you love fresh herbs in cocktails as much as I do, Patron has the ideal summer refresher melding your pick of herbs with citrus for a clean, summery cocktail.
HERB GARDNER
1.5 oz Patrón Silver
.75 oz Fresh lime juice
.75 oz Simple syrup
2 dashes aromatic bitters
Sprig each of sage, rosemary, cilantro, and mint
Lime peel & fresh herbs for garnish
Preparation: Muddle herbs and lime peel in a cocktail shaker with simple syrup, lime juice, two drops bitters and Patrón Silver.
Shake with ice and strain into a highball glass with ice.
Garnish with more herbs.
ARMADILLO
Crafted by Giovanni Tavano for Patron
1.75 oz Patrón Reposado
.5 oz Roasted yellow pepper shrub*
.25 oz Grapefruit juice
3 drops Chipotle bitters
2 drops Coriander bitters
Grapefruit slice for garnish
Preparation: Add ingredients to an ice-filled glass and stir until cold. Strain into a rocks glass over ice.
Garnish with a grapefruit slice.
*Pepper shrub: Roast yellow peppers and infuse with rice vinegar for 24 hours. Strain. Add agave syrup to taste.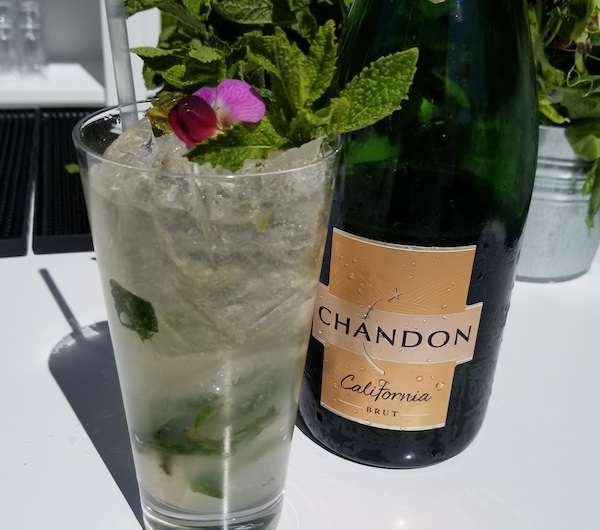 If you're looking for a refreshing cocktail to enjoy all day that sings of spring, try a Ginger Mojito from Chandon.
CHANDON GINGER MOJITO
1 part Domaine de Canton, or similar ginger liqueur
1 part ginger simple syrup
Fresh mint
1/2 part fresh lime juice
Domaine Chandon Brut
Preparation: Add five mint leaves and lime juice to the bottom of a glass and muddle lightly. Add ice, ginger syrup, and ginger liqueur. Shake until cold. Strain into a Collins glass and top with Chandon Brut. Add fresh mint for garnish.
Get the SideDish Newsletter
Dallas' hottest dining news, recipes, and reviews served up fresh to your inbox each week.