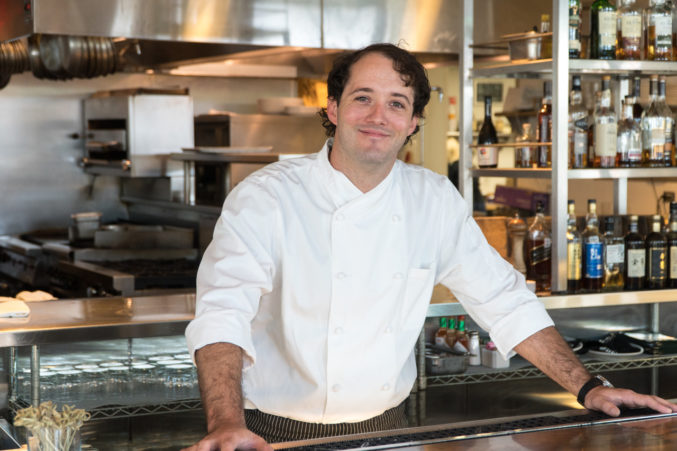 Lark on the Park Announces New Executive Chef
A veteran of Stephan Pyles and Neighborhood Services will take over the kitchen in the restaurant across from Klyde Warren Park.
Despite the shortage of top chefs in Dallas, the folks at Lark on the Park have hired a new and very talented executive chef. And he's from Dallas. Ryan Barnett worked for Stephan Pyles in the kitchens of San Salvaje, Stephan Pyles, and Flora Street Café. Barnett also spent three years with Nick Badovinus at Neighborhood Services. Barnes cheffed at L&M Kitchen and Salumeria in Oxford, Mississippi.
Barnett replaces the husband-and-wife team of Melody Bishop and Dennis Kelley. They are now set to open Up on Knox. "We are very excited to have Chef Ryan in the kitchen at Lark on the Park," says Shannon Wynne, who co-owns and operates the restaurant with partners Keith Schlabs and Larry Richardson.  "We look forward to showcasing his talents and seeing his influences on the menus at Lark in the coming months.  He has the pedigree and we think he can run!"
Wynne had reportedly spent weeks interviewing candidates for the top job, and eventually sent out a press release lamenting just how difficult it is to find an executive chef: "In this era of hopscotching chefs," the release read, "it seems to be a feat for any Dallas restaurant to maintain one chef, much less a team of two head chefs for over four years."