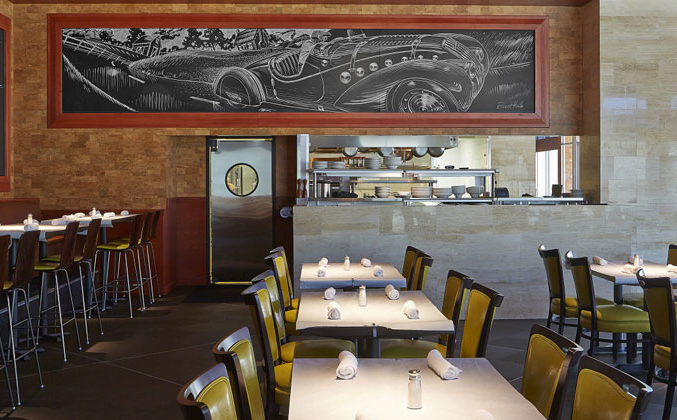 My Five Cents: Dallas Has an Executive Chef Shortage
It's a seller's market.
I've said it before, and I'm going to say it until the bubble bursts: the number of restaurants opening in Dallas is happening too fast to staff them with talented chefs.
A year ago, I wondered why talented chefs in other cities and states did not see Dallas as a place to work. Many have in the past, but over the last few years, only a handful have relocated. The result is a seller's market for local kitchen workers. New restaurants, especially those in the suburbs (Frisco, I'm looking at you) are throwing stupid money to attract not only chefs, but dishwashers, servers, and bussers. High volume restaurants are barely breaking even. What's the fun in that?
Add migrating upscale chain restaurants to the mix. They are moving into the new developments going in all over the landscape and, in my opinion, importing boring food. Theoretically, they have solid financial backing and, in some cases, offer health insurance and other benefits. If you're a chef or line cook at an indie restaurant and you have a family, you make the jump, right?
What does that leave? It creates a big hole in our locally operated restaurants. Case in point. This week it was announced that the owners of Le Bilboquet are opening a new spot in the old Chili's location on Knox. They hired chefs Dennis Kelly and Melody Bishop, formerly of Lark on the Park. Good stuff. However, Shannon Wynne, co-owner of Lark on the Park can't find an executive chef to replace them. The company sent out a press release yesterday. In it, Wynne said, "In this era of hopscotching chefs, it seems to be a feat for any Dallas restaurant to maintain one chef, much less a team of two head chefs for over four years." He also says they have been interviewing replacements for weeks.
This Whac-A-Mole Chef syndrome has been going on since 2012. The problem isn't just at Lark on the Park, it's happening all over town. And it's going to get worse. Over one million-square feet of restaurant space is opening in Frisco by the end of the year. I am worried about the future of the talent they will attract.
I feel like I am the only one speaking up about the mess at the end of the road. Believe me, I will keep reporting on this not just because I care, but because I love that picture of the red kangaroos hopping across the plains. Just imagine a chef coat on each one.