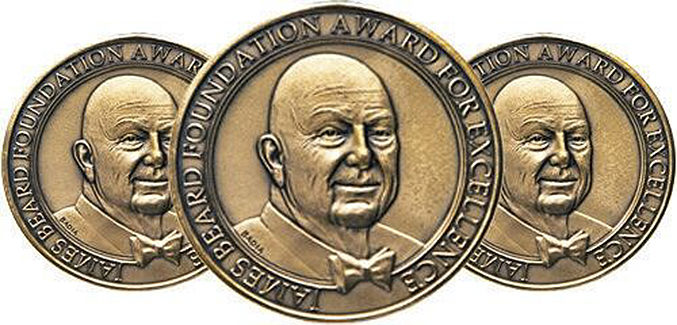 2017 James Beard Foundation Awards Finalists Announced
No love for Dallas.
Last month, Omar Flores (Casa Rubia), Teiichi Sakurai (Tei-An), John Tesar (Knife), and David Uygur (Lucia) were named semi-finalists for this year's James Beard Award's Best Chef Southwest category. As I mentioned (and then developed further in a post), I was thrilled to see Maggie Huff of FT33 nominated in the category of Outstanding Pastry Chef. And anyone who has been to Stephan Pyles' Flora Street Café gave a knowing smile to know that it was nominated for Best New Restaurant.
Having just sat through the one-hour-long streaming announcement, I can say that none—none!—are moving on to the next stage. Obviously, it's an outrage.
Other Best Chef Southwest contenders from Texas still in the running are:
Bryce Gilmore of Barley Swine, Austin
Steve McHugh of Cured, San Antonio
Hugo Ortega of Hugo's, Houston
Jianyun Ye of Mala Sichuan Bistro, Houston
Winners will be announced at the awards ceremony May 1, 2017.
Meanwhile, we will be busy reservation-bombing Lucia, ordering chiboust, and watching lamps flounce up and down in the Arts District. And I'll make a couple of shameless plugs for reads, amongst the journalism nominees:
"Farm to Fable," an important series by Laura Reiley for the Tampa Bay Times
"Smoke Signals," a piece on the artfulness of wood-fired cooking by Julia Kramer for Bon Appetit
"Sonoko Dreams of Soba," by Francis Lam for Saveur, which is nominated both for its content and the quality of its writing