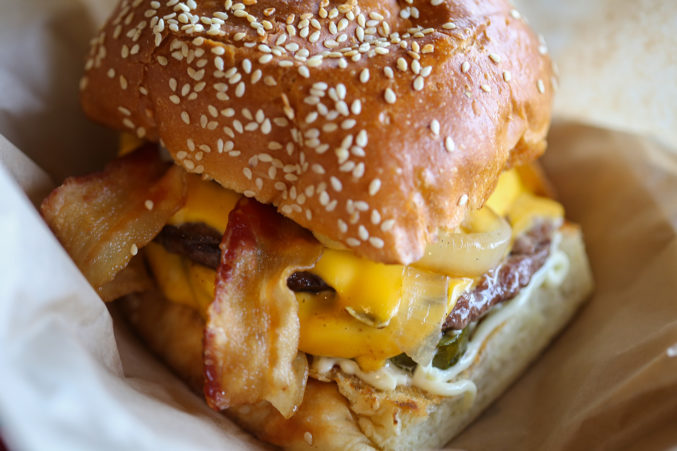 Scenes From the Last Day of Service at Luscher's Red Hots
R.I.P. Uncle Herky burger.
On Friday evening we broke the news that Brian Luscher was pulling the plug on beloved Luscher's Red Hots. The Deep Ellum restaurant was scheduled to dish out Post Oak Red Hots and Uncle Herky burgers until Tuesday. But word came Sunday morning, by way of the restaurant's Facebook page, that they'd be closing early due to an outpouring of support from their fans, resulting in overwhelming sales. They were running out of everything.
I was stranded at a photo shoot when I heard the news and nearly panicked when I realized I wouldn't be able to swing by Luscher's for a final batch of onion rings on Tuesday like I had planned. Fortunately, I have a very kind husband who was able to stop by the restaurant and retrieve a feast. He also snapped some photos while he was there. You can take a look at the gallery below.
As for chef-owner Brian Luscher:
"The outpouring of support has been incredible," Luscher says. "I'm not sure I have fully grasped it, yet. I've never seen a restaurant closing go the way this did. Usually places go out with a whimper, this had been bonkers. All kinds of love. I wonder how the Luscher's Red Hots closing reaction will impact the Dallas dining public's future. It's all very surreal and fascinating. I already miss my kick-ass, fun, beautifully imperfect little hot dog joint."
R.I.P. Uncle Herky burger.