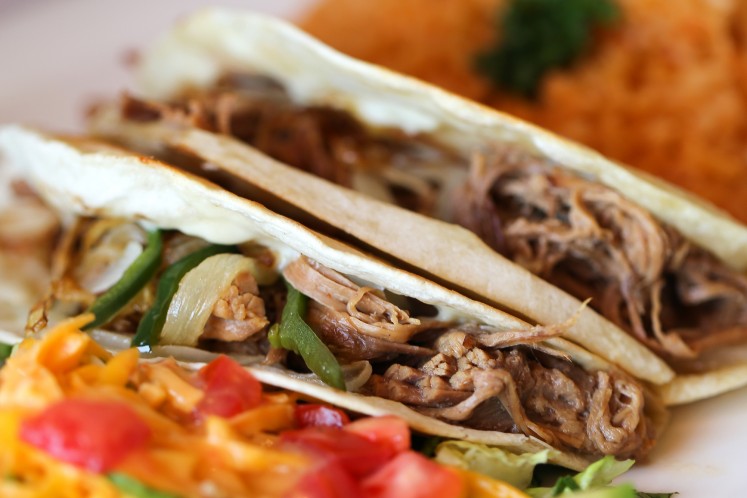 The Scoop: Christmas Traditions, Sprouts Market to Open and More Dallas Food News
Your weekly helping of Dallas food news.
There's not always enough time in the day to skim a lengthy, re-worded press release that's been stamped with "breaking" or "exclusive." And some stories don't warrant an entire page of prose. Each week we'll gather the most important tidbits of Dallas food news and post them here, on SideDish. Because sometimes all you need is the scoop.
Sprouts Farmers Market Rowlett to open: The first Sprouts Market in Rowlett is slated to open on Wednesday, December 30. This will be the 19th Sprouts Market in the Dallas-Fort Worth area. The 30,000-square-foot store is located at 3001 Lakeview Parkway.
Casa Dolores Tex-Mex Restaurant is closed: In August, we broke the news that a new Tex-Mex restaurant from the Mia's family had opened at at 4906 Maple Avenue. Unfortunately, flavorful salsa, tender brisket tacos, and speedy service wasn't enough to keep the business afloat. R.I.P. Casa Dolores.
French Christmas Eve tradition with Réveillon De Noël at Lavendou Bistro Provençal: The Christmas Eve event features Lavendou Bistro Provençal holiday traditions. According to the release: "Based on the idea of 'staying awake' until midnight on Christmas Eve for religious services and gift giving, Réveillon is a classic feast of French culinary delights and favorites on the Lavendou menu that can be ordered à la carte. Once again this year, Lavendou Chef and owner Pascal Cayet will be featuring signature desserts such as the famous Lavendou Grand Marnier and Chocolate Soufflés served with marvelous cream and the popular, famously craved Cranberry Walnut Tart, a holiday tradition in North Texas."
Olivella's offers New Years Day football party specials: The popular Italian restaurant and pizzeria is kicking off 2016 right. According to the release: "Olivella's, Dallas' pizzeria and rustic Italian kitchen widely acclaimed for its Neapolitan and Roman-style pizzas, is offering a New Year's Day carry-out catering special. Orders placed in advance for 10 Olivella's Metro (super-thin Roman-style) signature pizzas (prices range from $16-23) for $200 will get a free party-sized Caesar's or Della Casa House salad for 20 people, a $60 value. The offer brings foodie flare and traditional Italian fare to New Year's Day football watching parties on January 1, 2016. All orders for the New Year's Day Special must be received by 5 p.m. on December 30, 2015. They are for carry-out at Olivella's' Lakewood and Victory Park locations only. Additional toppings will cost extra."
Have a scoop? Send it to [email protected]