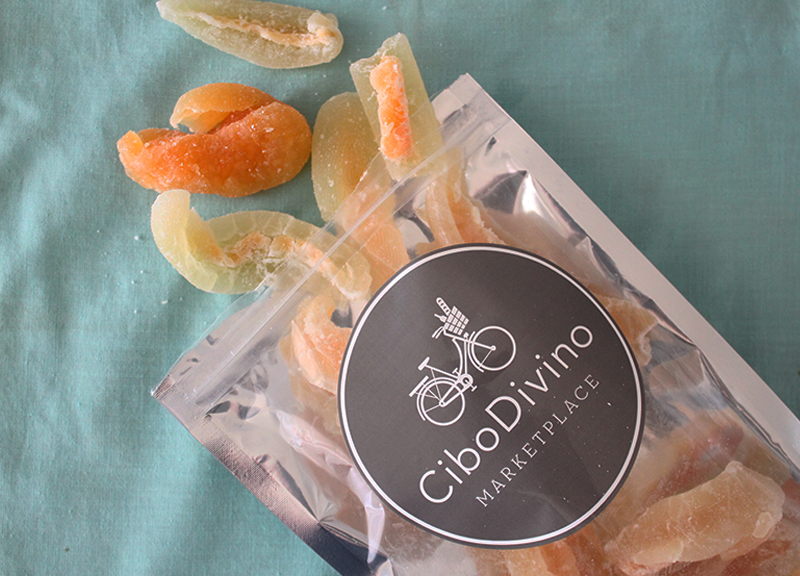 The Localist: Cibo Divino Marketplace Dried Cantaloupe
Get your hands on this sweet snack.
As summer draws to an end, many people trade in tropical flavored foods for fall-themed treats. For fruit lovers, this normally means leaving behind things like watermelon and cantaloupe. However, thanks to Cibo Divino Marketplace in Oak Cliff, you can feed your cantaloupe cravings without feeling like you still need to be sitting by the pool.
Cibo Divino offers dried cantaloupe as part of their in-house brand. You probably see dried fruit in most every store you step into, but dried cantaloupe is a rare find. When you dry slices of cantaloupe, or other melons, the flavors intensify and and bring out a taste that is sweeter than candy. This isn't necessarily something you want to add to your yogurt every morning, but it's a great treat for your sweet tooth.
Cibo Divino Marketplace & Caffé is one of a few businesses currently open at the Sylvan|Thirty shopping, dining, and living experience in Oak Cliff. The market offers a variety of pre-made meals, wine, coffee, and desserts.  It's a great place to grab a drink and sit on the patio or pick up a pre-made dinner on your way home from work. To find out more about Cibo Divino visit their Facebook page.