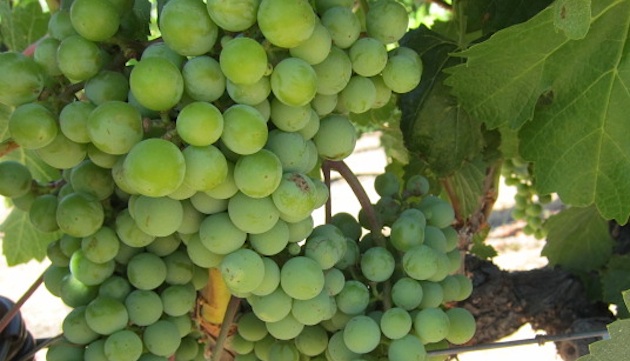 Mother's Day is this weekend and the perfect wine to celebrate mom with is chardonnay. This refreshing wine continues to be the favorite white varietal in America. Here are a few that are sure to please, a few selections were sent for editorial consideration.
Perhaps best known for their expressive Stags Leap District Cabernet Sauvignon (Shafer Hillside Select is a favorite and much sought after wine) Safer Vineyards began in 1972 with the purchase of their expansive estate, followed shortly thereafter with vineyards in Oak Knoll and Carneros. Carneros is home to their Red Shoulder Ranch Vineyard growing ripe, juicy, yet fresh with lively acidity Chardonnay fruit. The balance of the two is the base of an exceptional white, further enhanced through the production and aging of the wine. Shafer Red Shoulder Ranch Vineyard Chardonnay is wild yeast fermented then aged in both new French oak and small stainless steel barrels. Though the wine does not go through malolactic fermentation, the oak adds texture and body to the wine, while allowing it to breath as it ages, with the stainless steel barrels helping maintain the freshness. The resulting Chardonnay is filled with golden apple, tropical fruit and honeydew melon, with just the right mix of spice and steely minerality. A perfect summer wine with roasted chicken, creamy cheese or pasta. $55, available at select Goody-Goody locations.
Elegant, textured and beautifully balanced, since its first vintage in 1989, Pahlmeyer Chardonnay has proven that Napa Valley is the ideal place to grow not only Cabernet Sauvignon, but also Chardonnay. Where most Chardonnay in Napa Valley comes from cool climate Carneros, Pahlmeyer comes from high elevation (about 1800 feet) Atlas Peak Vineyard and Pahlmeyer Waters Ranch. The vineyards meld both direct daytime sunlight with cool temperatures at night and constant breezes, to ripen and concentrate the fruit while maintaining acidity, the goal for every quality Chardonnay. Ripe melon, white flowers and citrus lead to juicy golden apple and dried peach, toasted almond and spice. $75 available via their website.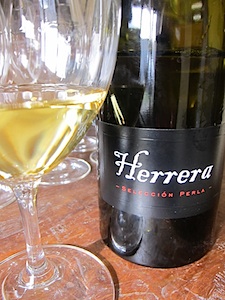 If ever there was a self made man, it is Rolando Herrera. A Mexican immigrant who arrived in Napa Valley at the age of 15 and began working in restaurants as a dishwasher. He also took a job building a stone wall for Warren Winarski above his famed Stag's Leap Wine Cellar, which led to a job working harvest and an eventual job within the winery, working his way up to cellar master. From there he earned positions as Assistant Winemaker at Chateau Potelle, and winemaker at Vine Cliff. From there the predominantly self trained winemaker became Director of Winemaking for Paul Hobbs in 2001 at his Paul Hobbs Consulting. Here he also started his own company, Mi Sueno, my dream in Spanish. Today the winery produces a selection of quality wines from vineyards sourced throughout Napa and Sonoma County, often procured with the help of his friend Paul Hobbs. One of the latest additions to the portfolio is his latest addition to the Herrera Collection, Seleccion Perla Chardonnay. The Herrera collection is comprised of 6 different wines, each a different variety and each named after one of his children, truly create to capture the essence of each child. The small production Perla is creamy, rich and concentrated. Made with wild yeast for fermentation, the big white wine balances crisp acidity with the creamy flavors for a special wine, fitting for his beloved daughter. $65 available via their website.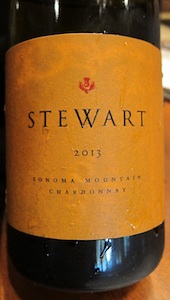 In 1999 Texan Michael Stewart headed to Napa Valley with the goal to make quality wine, purchasing his Juliana Vineyards in Napa Valley. His next move, partner with one of the finest winemakers in Napa Valley, Paul Hobbs, who has been consulting winemaker with the Stewart family since they started with the family making their Stewart Cellars Wines and Hollis Wines from Napa and Sonoma fruit at Hobb's Crossbarn winery in Sonoma. In 2006 Michael's son James left the entertainment business to join his father in Napa, followed shortly after by Michael's daughter, and SMU grad, Caroline. With their help the family business has grown to over 20,000 cases of Stewart, Hollis and Slingshot wines, with a new brand, Quell, launching later this year. Their Stewart Cellars Sonoma Mountain Chardonnay is a mere 1,238 cases of their production from fruit sourced from the Farina Vineyard in Sonoma. Hand picked with meticulous care to chose only the best fruit, whole cluster pressed, barrel fermented and aged for 11 months in partially new oak before being bottled without fining or filtering creates a very rich, well-structured and refined wine that shines with the best of California. A white that will age nicely as the combination of fruit and acidity makes this wine one that will last for years to come. $40 available via their website.
Frank Family Vineyards has achieved a consistency with their barrel fermented cool-climate, Carneros Chardonnay. Utilizing new and partially new French oak, while aging the wine on the lees, with consistent stirring, for 9 months the wine develops character, depth and texture. Fresh, lively and approachable while maintaining interest, the wine is filled with fresh honeydew, orchard fruits and juicy citrus with a balanced touch of creaminess. $35, available at Pogo's.
When you think of Chardonnay from the family behind Merryvale, you may simply think of the cool climate Carneros wines of their sister property, Starmont (though not a simple wine.) However, Merryvale also makes a very small production Hyde Vineyard Chardonnay. Located in Carneros, Hyde Vineyard's location and terroir lends an element of earthiness and minerality to their tangerine, golden apple and stone fruit filled Chardonnay fruit, making it some of the most prized in the region. The resulting wine has both elegance as well as interest. $45, available via their website.
A nod needs to be given as much to the ability to work successfully with your family as it does to working in the wine business, but since the 1880's the Martinelli family has been doing just that with their Martinelli Wines in Russian River Valley. The patriarch and matriarch, Giuseppe Martinelli and Luisa Vellutini (who were just 19 and 16 at the time) eloped from their small village in Tuscany, Italy and moved to America with the goal to become winemakers in California. After scraping up a small amount of money the two worked side by side to plant their first vineyard on some of the steepest slopes in Sonoma County. Sadly, Giuseppe died early in 1918, leaving Luisa with four children and a vineyard. Luckily, though only 12 years old, their youngest son Leno wanted nothing more than to be a winemaker, having watched his father working in the vines since his childhood, successfully taking over the management of their small farm, growing and developing it, producing quality Zinfandel. In the 1970's when Leno's son, Lee Sr., took over he started looking for other properties, mainly in Russian River to focus on growing quality Pinot Noir and Chardonnay vines, selling most of the fruit they grow to other wineries. A small amount of both are produced, however, by the family, which is slowly turning over the reigns to Lee's sons, Lee Jr. and George, with daughters Julianna and Regina managing the marketing of the wine. Small production Martinelli Bella Vinga Chardonnay leaps from the glass with layers of golden apple, ripe pear and caramel. Rich, yet fresh, with good acidity running through the wine from first sip to last, mellowing out the richness of the barrel fermentation and 10 month aging in French oak, of which 70% is new. $45 available via their website.
One of the best vineyards in California for growing elegant, refined Chardonnay is Durell Vineyards. Kistler, Three Sticks, Auteur, Pali, some examples of producers using high quality Durell fruit. Established in the early days of Sonoma county, the vineyards were purchased in 1998 from Ed Durell by Ellie Phipps Price. At that time she replanted the 8 ½ acres block around her home with Pinot and Chardonnay for her Dunstan Wines. The Dunstan name was inspired by a 10th century story about a blacksmith visited by the Devil to have his shoes reset. "While fitting the shoes, Dunstan quicked the Devil who implored for the shoe to be removed. Dunstan agreed, but only after the Devil promised never to enter a dwelling with a horseshoe hanging above the door."  When Price was first planting the Ranch House Block around her home at Durell, a very large horseshoe was unearthed, serving as the inspiration. Small production (less than 250 cases) Dunstan Durell Chardonnay is filled with aromas of honeydew, caramel, butterscotch and tart green apple lift from the wine, followed by flavors of lemon zest, toasty oak, and subtle mineral. Silky, clean, austere and nutty on the finish with hints of citrus and apple. $43 at select PK's stores.
Sojourn Cellars Durell Vineyard Chardonnay comes from two blocks of the esteemed vineyard, producing just around 275 cases in 2013. Wild yeast fermented, with the wine fully going through malolactic fermentation in French oak, of which 40% is new, with aging on the lees, creating a rich, concentrated wine with length, weight and richness, but also freshness with a touch of mineral, crushed stone nuances lingering throughout the wine. $48 available via their website.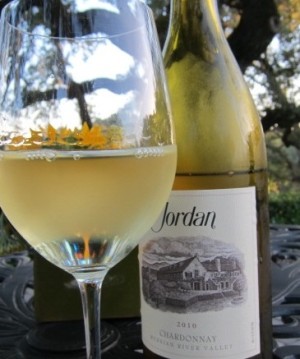 Elegant, elevated and inviting, a glass of Jordan Winery Chardonnay will please any lover of the grape, any day. Created to honor some of the finest white Burgundies, with a focus on the flavor of the grape and not necessarily the resources in the winery, the mineral rich, fresh and vibrant wine from Russian River Valley fruit shows balance and restraint, with bright acidity, melding with clean fruit flavors. The hot vintage 2013 Jordan Chardonnay elevates this with juicy citrus, green apple, ripe passion fruit and just a hint of cream on the finish. The Chardonnay is available for $30, available at Spec's.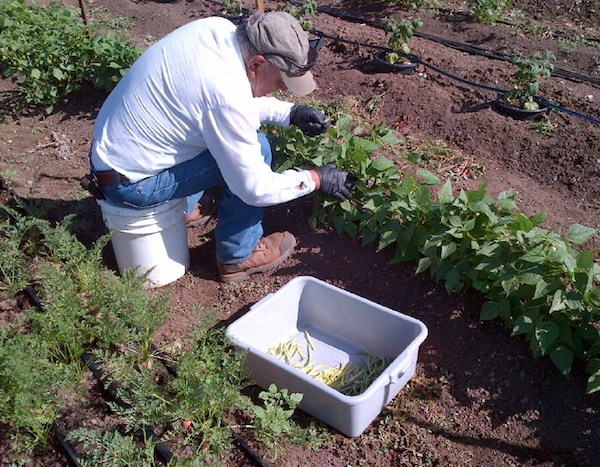 If you are looking to win the best kid in the world prize, give mom an extra special treat with a wine country adventure with Jordan Winery. For the second year in a row Jordan Winery is partnering with Hotel Healdsburg and Charlie Palmer's Dry Creek Kitchen for an exclusive wine lovers experience getting to know the vineyards, gardens and wines of Jordan in an extra special way. After checking into Hotel Healdsburg for their stay, guests start with a winery estate tour experience, traveling through the Jordan estate. While seeing the vines, olive and orchard fruit trees, and cattle, experiencing wine and food in the countryside guest will enjoy tastings of multiple Jordan Chardonnay and Cabernet Sauvignon vintages, Estate Extra Virgin Olive Oil and bites from the estate created by the winery's chef.  Following the 3 hour tour of Jordan, guests will return to Hotel Healdsburg and enjoy dinner for two at Charlie Palmer's Dry Creek Kitchen, created by Dry Creek Kitchen's Executive Chef, Andrew Wilson. The four course dinner will include ingredients from Jordan Winery's garden and farm, and Jordan wine pairings. I had a chance to visit Jordan last year, as their guest, for this experience and it is definitely something Mom (and you) will love. Prices start at $1,827.80, link to Hotel Healdsburg for full details.
Fritz Winery delivers a lush, rich and bold Russian River Chardonnay made with a focus on the texture, weight and balance of the wine. Barrel fermented in 90% new French oak, but with only a portion of the wine going through malolatic fermentation the wine has nice complexity with a touch of creaminess with bright acidity for a balanced wine. Stone fruit, citrus and honeydew fill the palate of the approachable, medium bodied wine. $25 available via their website.
For economical and approachable Chardonnay look south of Napa and Sonoma to the Central Coast. From Santa Lucia Highlands to San Diego the variety is thriving in fertile soils unveiling everything from topical to citrus to melon to stone fruit notes. Edna Valley is one such spot for growing varietally correct, lively Chardonnay. Edna Valley Vineyard has been producing wine from their Central Coast winery for 35 years. Their Central Coast Chardonnay is filled with a balance of minerality, fresh citrus and orchard fruit, melding lemon curd with golden apple and ripe pear, with just the right balance of spice. $15, available at Goody-Goody.
If you are a fan of traditional style California Chardonnay, Butternut is for you. The name says it all. Creamy, rich, and lush, filled with vanilla, lemon pie and toasted spice, yet also intertwining bright acidity and freshness, for a rich, layered wine, displaying an classic California style. $15 available at Central Market.
Frei Brothers melds quality, sustainably grown fruit with various aging techniques to create their lively and rich Frei Brothers Reserve Russian River Chardonnay. After harvest they put a portion of their fruit through barrel fermentation, and another portion through malolactic fermentation and then aged sur lies, or on the yeasts, creating richness and texture in the wine. Filled with both baked apple and crisp golden apple, the palate is approachable and well rounded. $15 at Total Wine and More.
Get the SideDish Newsletter
Dallas' hottest dining news, recipes, and reviews served up fresh to your inbox each week.