In the corner of a big Richardson strip mall on Belt Line and Plano Rd, Pho Pasteur quietly churns out some of the most delicious pho I've ever had the pleasure of eating. It's a dated space, but frankly I couldn't care less about that when I'm slurping tripe from a massive bowl of rich broth with fresh veggies.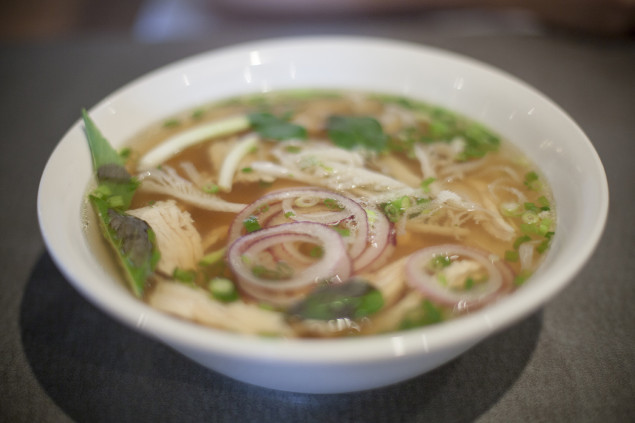 There is a large menu of banh mi, vermicelli bowls, rice plates, pho, appetizers, desserts and beverages. If you are a fan of strong Thai tea, this should be your destination for it.
On my first visit, I tried pho with chicken and tripe. I can't even describe how much food this is. You stuff yourself and then have so much left over that they give you a large styrofoam cup to take home the remainder.
You'll get the platter full of crispy sprouts, lime, and bright cilantro to garnish your bowl, and you'll get some spring rolls if you're smart, and then the big fragrant mess arrives and your eyes bug out. The noodles are tender but not overcooked, the broth is fresh and not overly fatty, the vegetables are crisp, the meat isn't chewy, and did I mention the bowl is big?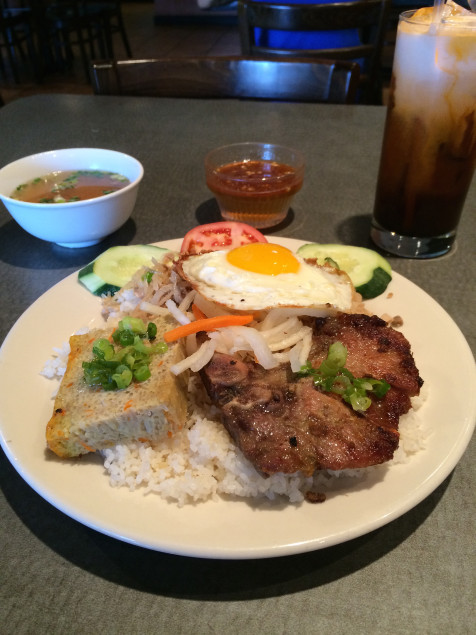 On another occasion I ordered a crushed rice plate featuring egg cake, pork chop, shredded pork, and fried egg. This is a protein platter, and it's every bit as delicious as it sounds. The pork is juicy and the rice is plentiful. Each meal here is like two meals for the price of one, and the staff is friendly and cooperative, although sometimes hard to find. Pho Pasteur has another location in Carrollton, fittingly called Pho Pasteur 2.
I highly recommend a detour to Richardson on your next lunch excursion, or pick up some pho for dinner. I will be going back again, and soon.
Get the SideDish Newsletter
Dallas' hottest dining news, recipes, and reviews served up fresh to your inbox each week.