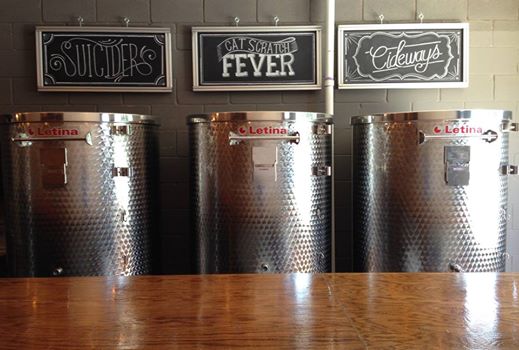 Food & Drink Events: July 14th – 19th
With summer in full swing, lots of events are popping up. Here is a reminder of some things to check out this week:
Tuesday July 15th: Have some brisket and sip on excellent whiskey. FM Smokehouse continues its Whiskey Tuesdays, and apparently it's saving the best for last. Today it's Pappy Van Winkle 10 year, which is 107 proof.
Wednesday, July 16th: If Pappy isn't your style, get your whiskey half-price at Sundown at the Granada. The summer classic movie of the week is Bottle Rocket, showing at 8:30 PM, and half-price whiskey from open til close.
Thursday, July 17th: Good Eats is closing today at the end of service. Every night at 7 PM (through Thursday), there will be giveaways of items like gift cards and memorabilia. Visit this classic before it's gone.
Saturday, July 19th: Get to 509 Bishop Ave to take part in the inaugural tapping of the kegs from Dallas' first cidery. Bishop Cider Company is hosting a grand opening bash. Admission is $22, or $32 if you want your growler filled. Included with admission: a 32 oz. growler, a sample flight of ciders, and a slice of Zoli's Pizza and live music after 5 PM.