Tomorrow we celebrate the end of 2013 and a start to 2014, so do it in style with incredible bubbly from all over the world. If you are out buying a few sparklers for tomorrow just about every store in town, from Sigel's, Spec's and Total Wine to Central Market and World Market, have Champagne and sparkling wine promotions, so consider a few of these when perusing the shelves. And, pick up a bottle of St. Germain Elderflower Liqueur or Domaine de Canton Ginger Liqueur for creating fresh, floral and delicious Champagne cocktails for celebrating New Year's or toasting any day. A few selections below were sent for editorial consideration.

Prosecco is a light, fruit forward, approachable sparkler from the Veneto region of Italy. Easy drinking, and especially tasty when added to orange juice or peach puree, enhancing all those fruit filled flavors. Adami has been producing quality Prosecco since the 1920's, run today by the grandsons of founder Abele Adami. Their Adami Garbel Brut Prosecco DOC Treviso is the perfect wine to start an evening with, especially a celebration with family and friends, preferably in a wide white wine glass instead of a traditional flute to ensure their lively bubbles have enough room to breath, allowing fragrant honeysuckle, golden apple and melon aromas to release. About $15-$17 a bottle, available at Spec's and Pogo's.
Biltmore Blanc de Blanc Methode Champenoise Brut is 100% Chardonnay grown in Russian River, Sonoma. Made in the traditional method of Champagne and aged over 2 years in the bottle, creating a sparkler that mingles nutty, fresh baked bread and honey with juicy green apple, ripe pear and a touch of white flowers. $25 a bottle, available at Majestic Liquor stores throughout the area.

A few years ago I visited Segura Viudas in Spain as a guest of the winery. At the time I saw bottles of their new project, a Rose sister wine to their well loved Reserva Heredad Cava, resting in riddling racks, hand turned ever so slightly each day in the traditional method. Earlier this year their Segura Viudas Reserva Heredad Rose Cava was released in very limited amounts, and locally Spec's received a few cases. Toasted hazelnut and almond mix with red cherry, strawberry and spice for a refreshing, lively and very special sparkler from one of the best Cava producers in Spain. Limited amounts available for $20 a bottle at Spec's.
Mumm Napa Brut Prestige traditional method, sparkling wine from one of my favorite spots in Napa Valley just off the Silverado Trail. 45% Chardonnay, 45% Pinot Noir with the remaining 10% a blend of both Pinot Meunier (the traditional third grape of Champagne) and Pinot Gris, not the traditional but adding a bit more of a fruit forward element to the bone dry sparkler with layers of red apple, melon and lemon, perfect for starting the evening or pairing with shellfish or seafood. Available at Spec's, Central Market and Pogo's for between $16 and $22 a bottle.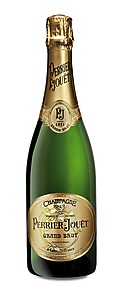 Pierre Jouet Grand Brut is a very dry, traditional Champagne from one of the most loved producers of the region.  Filled with layers of white flowers, honeysuckle, golden apple and pear, baking spice and creamy toasted vanilla.  A vibrant, elegant and distinct wine that fully exemplifies their delicate house style known for quality, elegance and refinement.  $42 available at Total Wine and More.
Veuve Clicquot Brut NV Yellow Label, classic Champagne blend of Chardonnay, Pinot Noir and Pinot Meunier creating a lively, fresh and always consistent Champagne. Usually Veuve retails for around $45 or $50 a bottle, but many stores have it on sale for around $39 or $40 for the holiday, including World Market and Total Wine.

Jean-Charles Boisset is known for producing great wines throughout his California properties, like those from Raymond, DeLoach and Buena Vista, but he is efforts don't stop in California, as along with his father, Boisset Family Estates also owns and manages over a dozen wineries throughout France, including several Cremant producers. One of the best being his JCB by Jean-Charles Boisset No 69, named after the year Jean-Charles was born. Premium Pinot Noir grapes from Burgundy create this Brut Rose Cremant De Bourgogne for a vibrant, wild strawberry, cream and spice filled sparkler. Available locally at Wine Poste, on sale for $20 a bottle.
For something fun if entertaining a crowd pick up a handful of Sofia Mini Blanc de Blanc sparklers from Francis Ford Coppola. The precious pink cans filled with fruity, fresh flavors are fun, and meant to be, especially with each 187ml can retailing for between $4 and $5. Available at wine stores throughout Dallas including Pogo's and Spec's.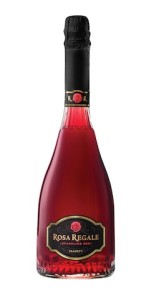 If you like something a touch more fruit forward with sweet berry notes, consider a Brachetto d'Acqui DOCG from the Piedmont region of Italy. The highly regulated Italian wine is created in either a still or sparkling version, producing red raspberry and strawberry aromas with a beautiful ruby, pomegranate color and low alcohol levels (usually between 5% and 7%), ideal for sipping as an aperitif or at the end of a meal served with chocolate and berries. Banfi Rosa Regale Brachetto d'Acqui DOCG is a sparkling version of the wine, balancing floral notes of red roses with ripe, wild strawberry and balanced acidity. With about 7% alcohol, the crisp and fruity sparkler would also pair nicely with Thai or spicy Asian dishes any time of day. About $17 available at Spec's and World Market.
If you are stocking up for bubbly to have on hand throughout the year, Domaine Carneros recently released their 2008 Domaine Carneros Ultra Brut. Incredibly dry, fresh and balanced, with a rounded palate filled with toasted caramel, honeysuckle, lemon curd and lime zest.  The 57% Pinot Noir/43% Chardonnay blend was aged 4 years prior to release, creating a balanced, refreshing, balanced and delicious sparkler. $39 available via their website.
Get the SideDish Newsletter
Dallas' hottest dining news, recipes, and reviews served up fresh to your inbox each week.